School hosts Prize Giving Ceremony
Awarding excellence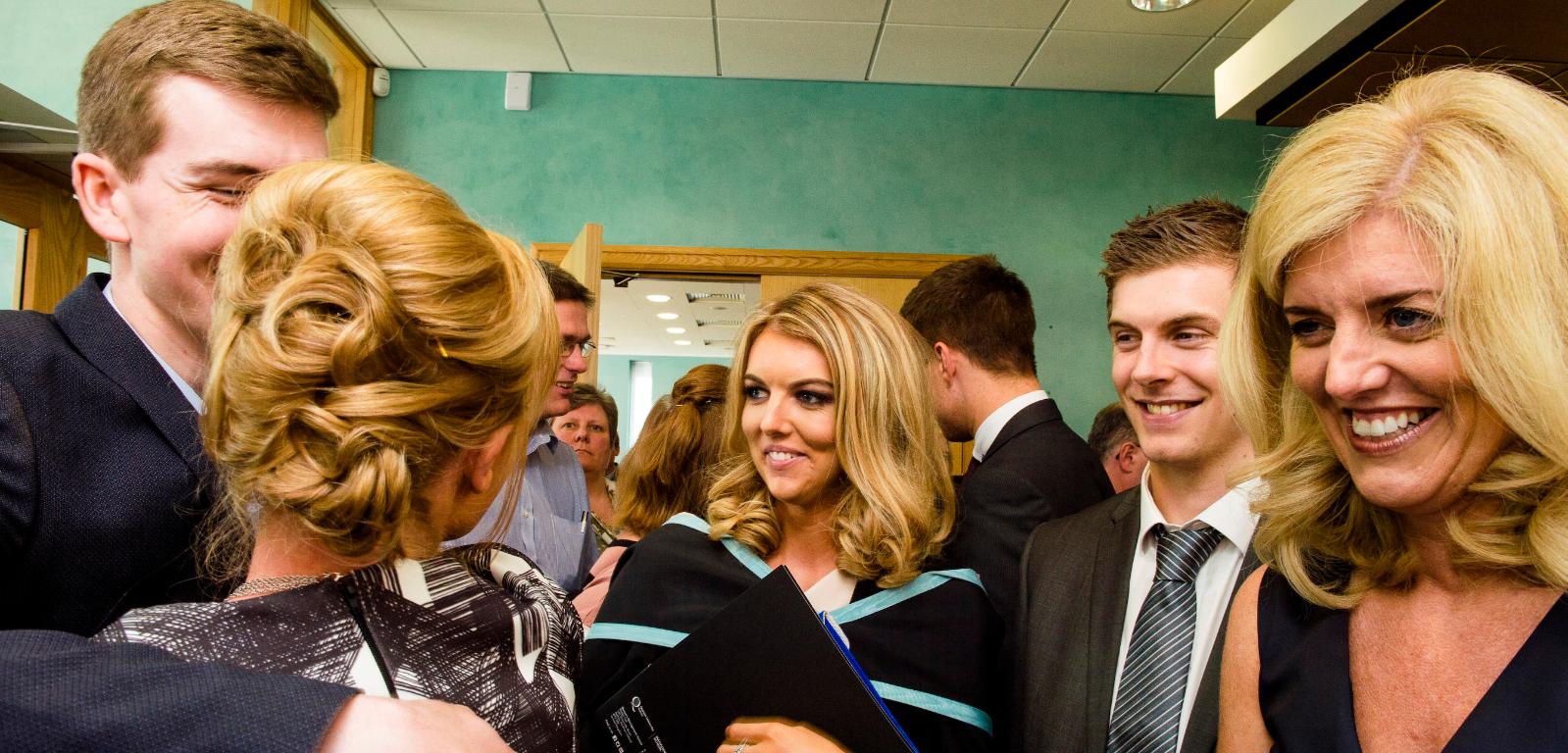 On Friday 1st July 2016, Queen's Management School hosted its ninth annual awards and prize giving ceremony, which recognised the academic excellence of both undergraduate and postgraduate students in the subjects of Accounting, Actuarial Science and Risk Management, Business Management, Economics, Finance, and International Business with a Modern Language.
Queen's Management School is enormously grateful for the continued support of our sponsors, some of whom have long standing relationships with the School: Acumen Resources, Allen and Overy, Alliance re Dublin, ASG, ASM, Baker Tilly Mooney Moore, Barclays, BDO, Bombardier Aerospace, Chartered Institute of Management Accountants (Ireland), Citi Belfast, The Company of Actuaries Charitable Trust Fund, Deloitte, EY, Funds-Axis, ICAP, Invesco, Kerr Henderson, KPMG, Lunn's the Jewellers, Mercer, Morgan Stanley, Pramerica, PriceWaterhouseCoopers, Randox Laboratories, SAS UK and Ireland, SCOR Global Life, Spence and Partners, Susquehanna International Group, Tayto Group, Tourism NI, Ulster Bank, UTV, and Xafinity Consulting.
A special welcome was extended to the families of our former students, Brian O'Reilly and Micéal Murphy. Mrs Bronagh O'Reilly presented the O'Reilly Medal and prize in her husband's memory, while Micéal's parents, Kevin and Fidelma Murphy, jointly presented the BDO Awards in Memory of Michéal Murphy and also accepted his posthumous Diploma in Higher Education in Accounting.
The School congratulates all of those who have won prizes and wishes all its students who have graduated every success for the future.
Please click here to view photo galleries
‌
Media