QUEEN'S UNIVERSITY AND THE UNIVERSITY OF EAST ANGLIA TO BOOST NORTHERN IRELAND FOOD PRODUCERS
Northern Ireland food producers are set to benefit from a new initiative led by Queen's and the University of East Anglia, which will enable businesses to better understand consumer behaviour and market developments.
The project aims to directly address the recommendations in the Agri-Food Strategy Board's 'Going for Growth' report, which outlined the need for greater support for Northern Ireland's food producers in the use of market intelligence, in order to help ensure they deliver what consumers want to purchase.
The project team will provide Northern Ireland food producers with insights generated from a variety of market intelligence sources, including Tesco Clubcard data. The goal is to provide a more detailed understanding of market developments, consumer preferences and shoppers behaviour – information that is vital in shaping a business's product offerings and marketing strategies.
The three-year £500,000 project funded by Invest Northern Ireland will also be promoted by the Department of Agriculture, Environment and Rural Affairs (DAERA), Tesco NI, the Ulster Farmers Union, Ulster University and the Northern Ireland Food and Drink Association (NIFDA).
The Northern Ireland food sector is a central part of the local economy, with the largest manufacturing output. While there are significant challenges ahead, this is balanced by significant opportunities that are reliant on food producers understanding the shoppers who buy their products.
Dr Geoff Simmons from Queen's Management School, said: "Information on shoppers' preferences is invaluable. If a supplier can use consumer data to shape its offerings and marketing strategies, it has a significantly better chance of survival in a radically changing food retail and consumer environment.
"Universities and governments can play an important role in this, providing expertise and funds to enable NI food producers to make informed decisions on key issues including promotion and new product development strategies. This project is an example of that important collaboration.
"The agri-food sector is crucial to Northern Ireland's prosperity. It is our largest indigenous industry, our biggest manufacturer, our largest employer and our most important exporter. We are delighted to support local food producers in making more informed business decisions through this project."
Professor Andrew Fearne from the Norwich Business School, University of East Anglia, said: "This is an excellent opportunity for Northern Ireland farmers and food processors to learn from business experts, market intelligence, and from each other, and to develop the core skills and capabilities necessary to build sustainable businesses that are driven by a fundamental understanding of shopper behaviour – who buys what and why."
"We will work with businesses to identify opportunities for growth, or threats in the marketplace. We also hope to enable them to be more strategic in their business decisions, rather than simply reacting to the actions of competitors and retailers."
John Hood, Invest NI's Director of Food and Tourism, added: "Possessing the latest market intelligence can be a game changer in retaining and increasing the value of a retail listing. Acquiring customer insights will be a valuable resource for the Northern Ireland Food and Drink industry and will enable our companies to gain a trading advantage in today's highly competitive retail environment.
"Invest NI efforts across the Year of Food and Drink are focused on empowering more local companies to go out and succeed in markets outside Northern Ireland. This initiative will contribute to this objective by building stronger and more effective relationships between food producers, food processors and retail sectors."
Norman Fulton, Head of Food and Farming Group, DAERA said: "Market intelligence is crucial to providing primary producers and SME's with a better understanding of the market place. It can signal new opportunities from changes in consumer behaviour that inform decision making and create competitive advantage. I am delighted that the Department of Agriculture, Environment and Rural Affairs (DAERA) is involved in this initiative, which is an important channel of support to ensure the competitiveness and future sustainability of our agri-food industry."
Sean Largey, Commercial Director of Tesco NI said: "At Tesco serving customers is at the heart of everything we do. We need to understand customers to achieve this and Cludbcard data is one of the key tools which enables us to do just that. That is why I am excited by this project as it will give our smaller suppliers access to this invaluable customer insight, providing them with a unique opportunity to shape their business to meet customers' needs and in doing so achieve growth."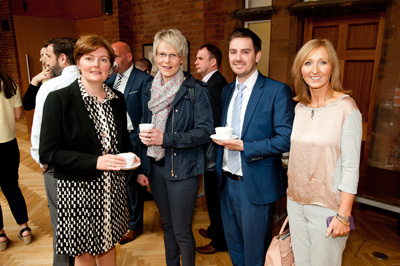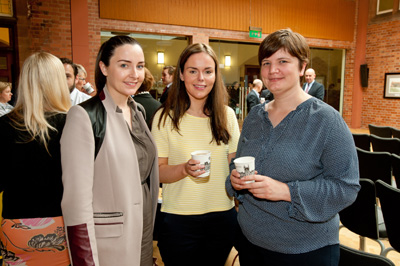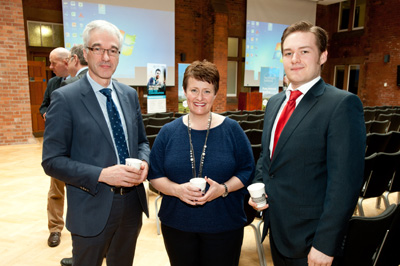 Media
Media inquiries to Anne-Marie Clarke (Mon-Wed) or Michelle Cassidy (Thur-Fri) at Queen's University Communications Office, T: +44 (0)28 9097 5310 E: comms.officer@qub.ac.uk