Applying early to PwC pays handsome dividends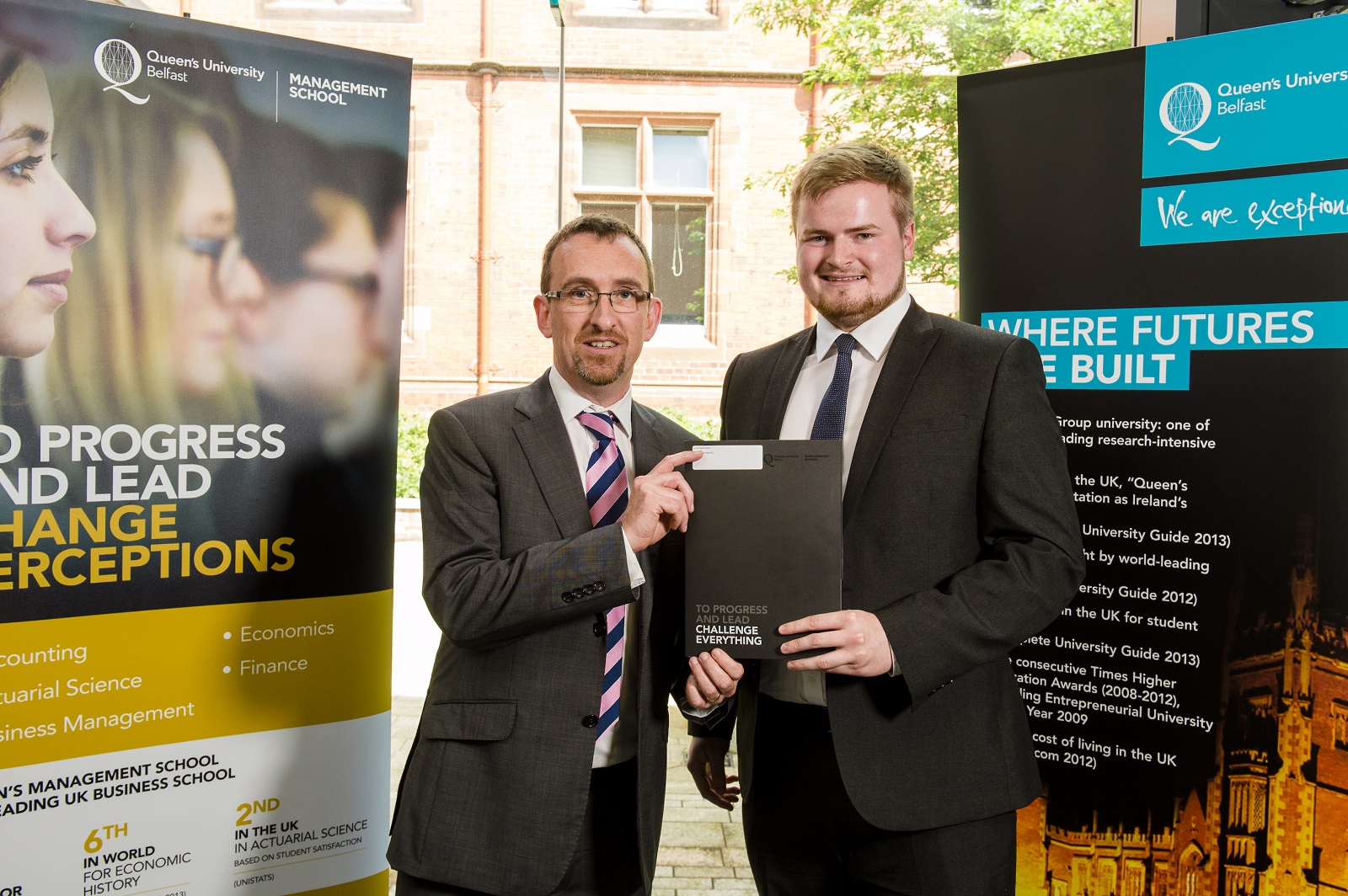 Lucas Batchelor took the first steps to a career when he was just 17, applying for a place on PwC's business insight week. This proved a great chance to network with other people, followed by time in an office working with teams on live projects.
He says: "It was brilliant, learning what type of work was on offer. When I decided to continue to university, the company was very supportive.
"I joined its two-day talent academy at Easter during my first year at Queen's Belfast, where I'm studying economics and finance. On the second day we formed into teams for a debate on Brexit and our team came first."
A career with the company seemed on the cards and at the end of his first year at Queen's he joined PwC's summer internship programme, a six-week stretch in the Belfast offices.
Batchelor was attached to a team working in technology consulting, a growing area in PwC, which, as an economics student, caused him some concern.
"I was quite worried, but again the team was very supportive. Working as part of a team, you can pick up what you need to know as long as there is someone to ask."
In the past year, hundreds of students have followed these paths: 191 took part in business insight week placements, 150 joined the talent academy and nearly 500 were granted summer internships.
After his summer internship and a testing, Batchelor, now 19, received a conditional job offer, some two years before many of his fellow undergraduates will start thinking about careers. He needs to achieve at least a 2:1, but that should not be a problem because he was top of his faculty with 90 per cent in the first-year exams.
He is likely to join 1,500 graduates hired next year, together with school leavers (145 last year) and students who have been on work experience placements (1,133 last year).
This year PwC is planning to hire a third more graduates into technical roles and is also trying to open out its graduate recruitment to a more diverse set of applicants, including ethnic minorities and those from less affluent backgrounds.
Each year PwC provides information to students at Queen's Management School about its Graduate Programmes - you can find out more from the Management School's Placement Office or from Dr Shirley-Ann Hazlett, Director of Undergraduate Education.
Find out more:
Queen's Management School