OWEN SETS HIS SIGHTS ON THE BIG APPLE AFTER GRADUATION SUCCESS
Owen Smith will graduate today (Friday 15 December) with a Master's in Marketing.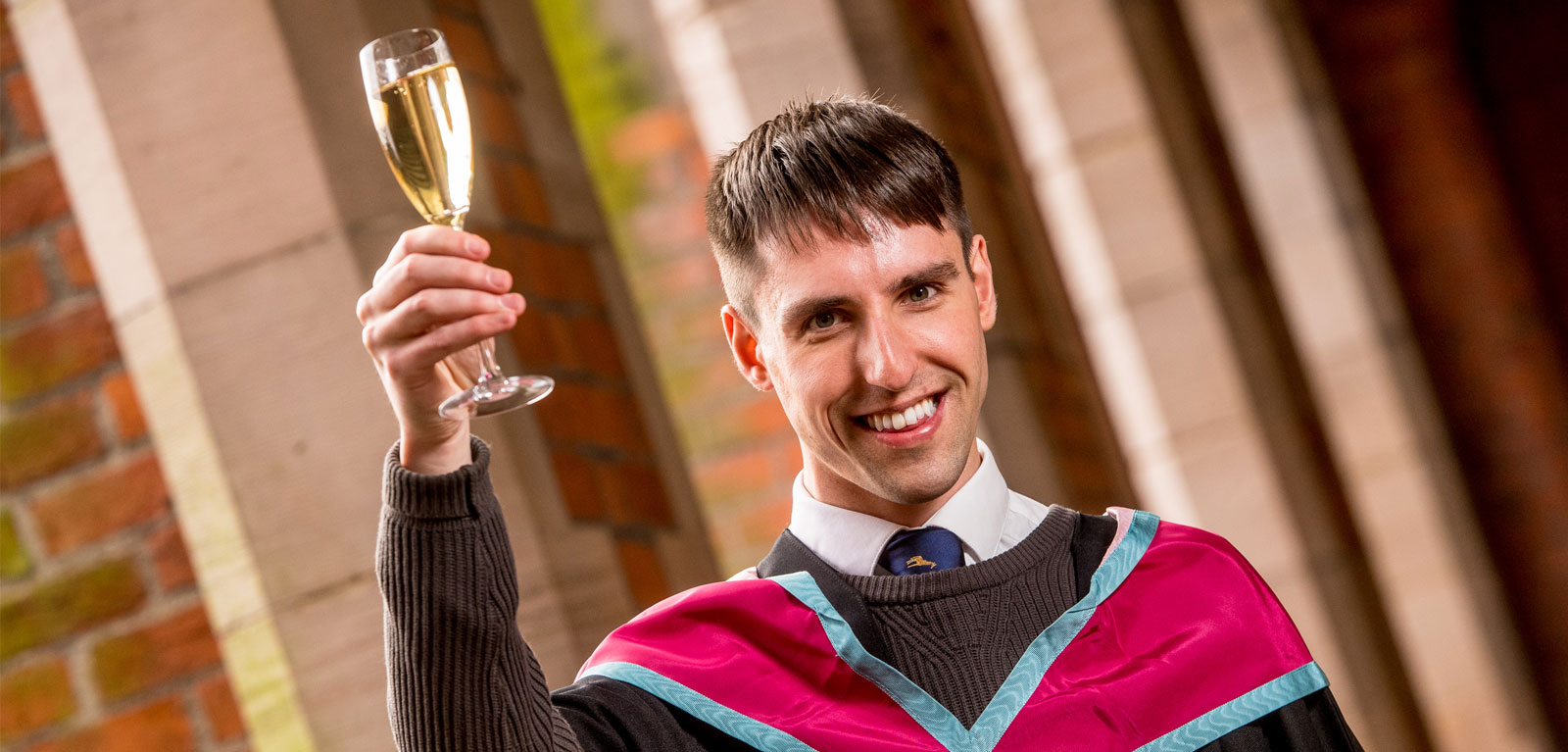 Owen Smith, will today (Friday 15 December) graduate from Queen's Management School with a Master's (MSc) in Marketing.
Owen, who is 25 and from Belfast, previously studied BA Modern Languages in French, Spanish and German at Durham University before taking up his Master's at Queen's.
Talking about his experiences at the University, Owen said: "I have had the best year at Queen's, during which I have completed my Master's degree, worked part-time for the University's Careers Service and taken classes in Portuguese.
"The most enjoyable part of the year was carrying out a 12-week internship project with local start-up Adoreboard, where I carried out a project on B2B webinar strategy, putting the theory learned in class into practice. This felt like a turning point for me, as I previously was working in translation and now I know that digital marketing is where my passion lies."
After graduation, Owen will be moving to the United States to take up a prestigious work placement as part of the US-NI Mentorship Program.
Speaking about the next steps in his career journey, Owen added: "In January I will be moving to New York to work in the brand development team of Dom Pérignon Champagne.
"I am very much looking forward to taking this next step in my career, gain new experiences and move to a city I have never lived in before. To say I am excited is an understatement."
Media
For media inquiries, please contact Queen's University Communications Office, 028 9097 3091 comms.office@qub.ac.uk.