RUGBY STAR TRIMBLE ACES FINANCE DEGREE
Andrew Trimble will graduate today (Friday 15 December) with a Master's in Finance.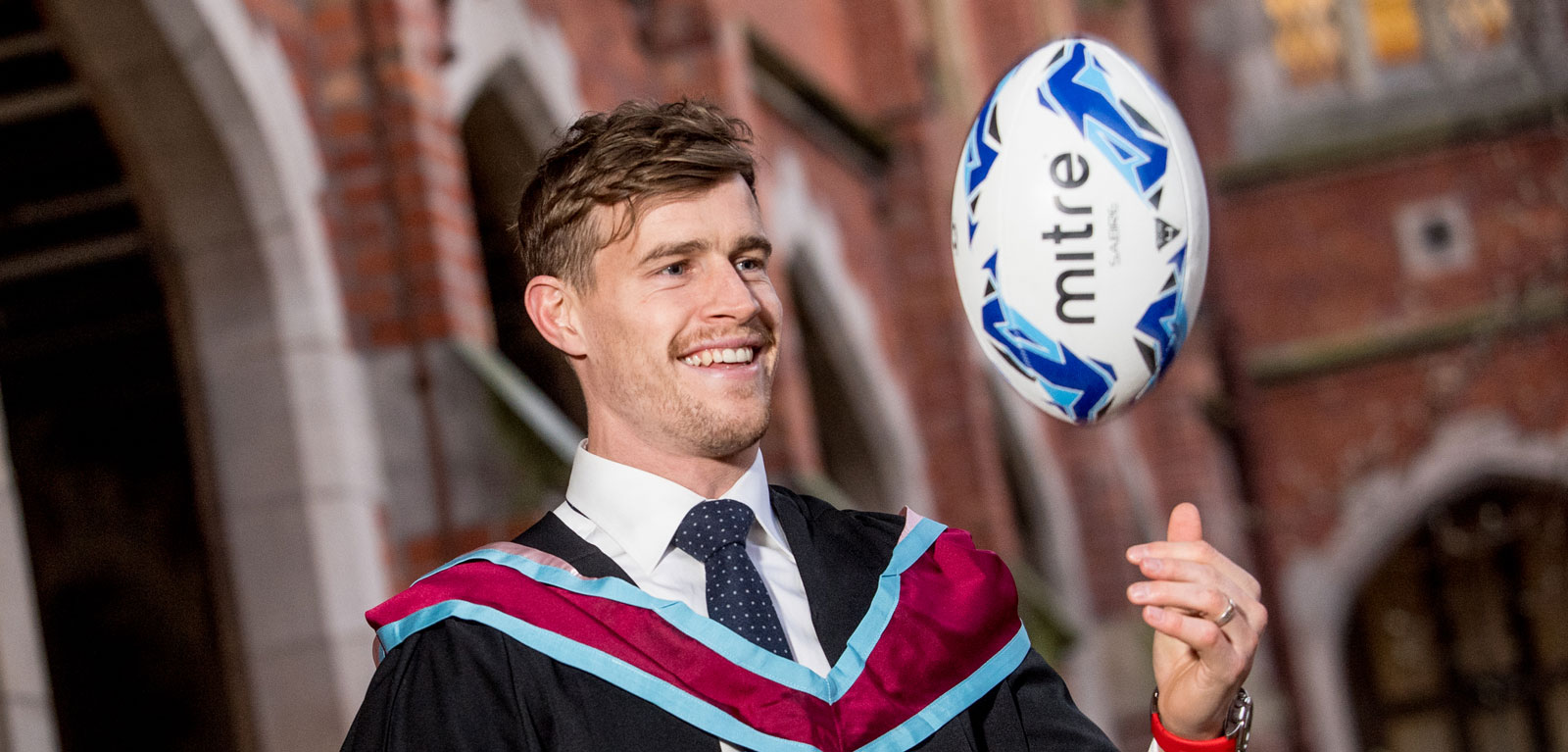 Professional rugby player, Andrew Trimble will today (Friday 15 December) graduate with a Master's (MSc) in Finance from Queen's Management School.
The Coleraine-native, who plays for Ulster and Ireland, studied part-time for his Master's in Finance, while juggling his demanding career as a professional rugby player.
Andrew, 33, who is married with two children, has played professional rugby since he was 19 and is the most capped Ulster Rugby player of all time. He won the title of 'Ulster Rugby Player of the Year' in 2006.
Speaking ahead of his graduation ceremony, Andrew said: "Queen's has been very supportive and helpful as I balanced my studies with my full-time, and sometimes demanding, job as a rugby player. I really enjoyed my course and my time as a student at the University, and will miss being around the campus and meeting new people.
"I am delighted and feel great satisfaction in graduating with distinction. It makes all the hard work worth it. After graduation, I plan on continuing with my career in rugby and will then use my Master's degree in my next career, down the line."
Media
For media inquiries, please contact Queen's University Communications Office, 028 9097 3091 comms.office@qub.ac.uk.