Finance student, Reuben McCollum awarded prestigious US-Ireland Council Scholarship
The Ireland-U.S Council's annual student work experience scholarships have been giving students the chance to gain valuable work experience at American businesses for 25 years.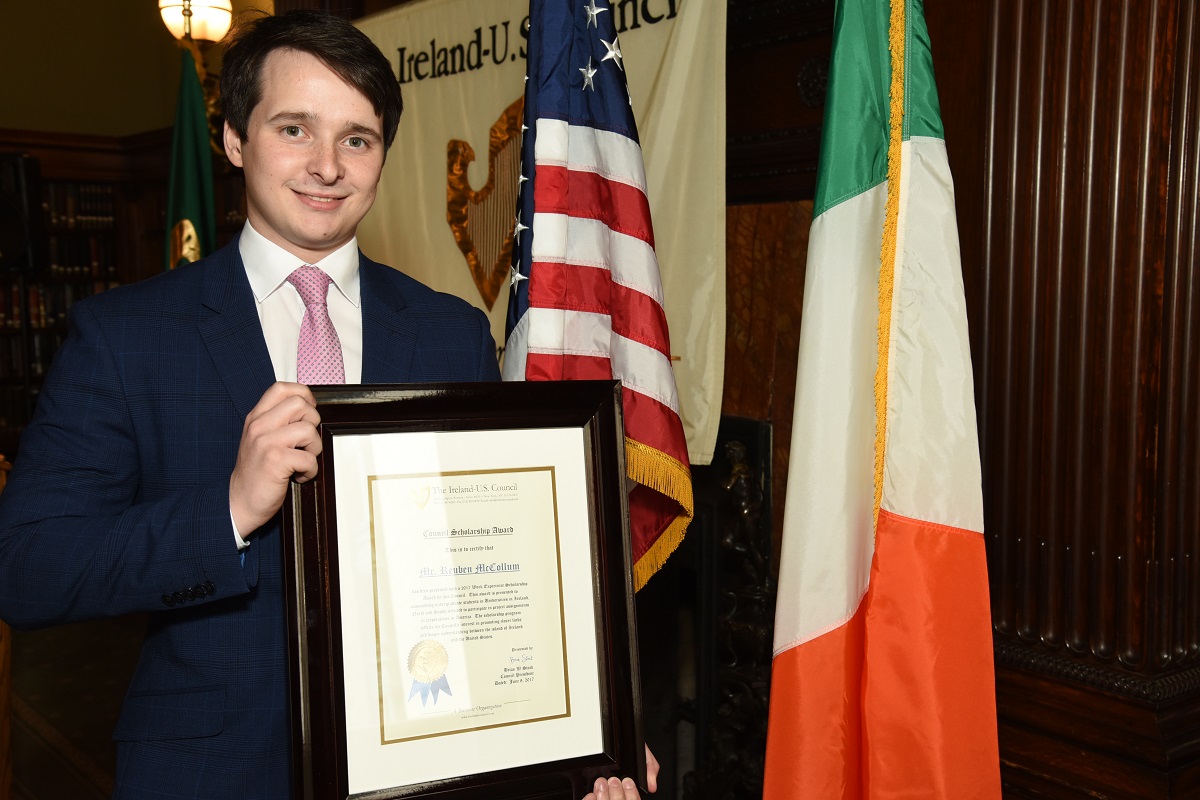 BSc Finance student Reuben McCollum was recently honoured to receive one of the US-Ireland Council Scholarships awarded to six students from all over the island of Ireland each year. The scholarships provide work assignments in business corporations of all sizes in America. The assignments are linked to the fields of study and academic disciplines which the undergraduate scholars are pursuing.
Speaking about his experience Reuben said:
"The US-Ireland Council Scholarship scheme was a fantastic and a once in a lifetime experience. I was placed with Mutual of America, which is a fortune 1000 firm headquartered on Park Ave, in Midtown Manhattan. I spent nine weeks working in Manhattan which took place immediately after my 12 month placement with Morgan Stanley, Glasgow.
During my time at Mutual of America I completed work for multiple teams, including Capital Management and Planning and Analysis. The work was intensive and I was kept busy with daily analysis tasks, monthly projects and investment analysis reports. It was a very hands on experience, with a steep learning curve and many networking opportunities; however the work was received with much support from managers and colleagues, allowing for a great learning experience during the summer months. On multiple occasions I had the opportunity to speak one-on-one with the CEO, CFO and COO of the firm. Being a small company, networking was particularly key to the experience, this also generated a great atmosphere and culture about the office as you got to know the people you worked closely with very quickly. Combining this with my previous 12 months internship had particular value. It gave me the opportunity to take what I had learned and the skills I developed in Morgan Stanley, and apply them in another professional setting."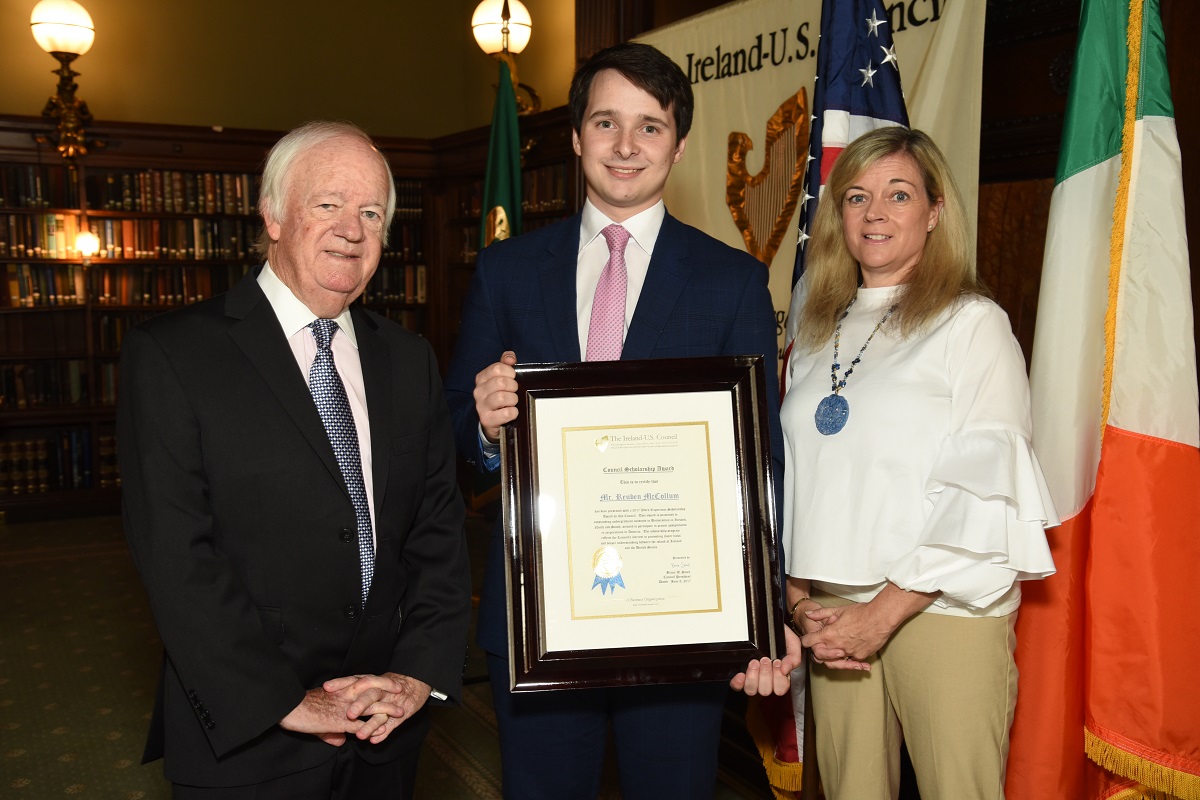 "Our accommodation was located within the city where there was always something happening, from the movies in Central Park to the markets in Brooklyn. Living in the city was an incredible experience and meant it was very easy to get the full experience of New York. The hustle and bustle of the busy side walks, Broadway shows, and collection of famous locations around every corner was surreal. I particular enjoyed the shows on Broadway and the vast array of restaurants in Hell's Kitchen. Obviously being New York, the night life was brilliant with no shortage of areas to explore. "
Congratulations to Reuben on this fantastic opportunity, we hope that many more Queen's Management School students can follow in his footsteps.
Our BSc Finance programme includes a compulsary placement/internship with a financial organisation. For further information about the programme click here.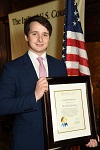 Reuben McCollum
US-Ireland Council Scholarship