Finance Conference 2018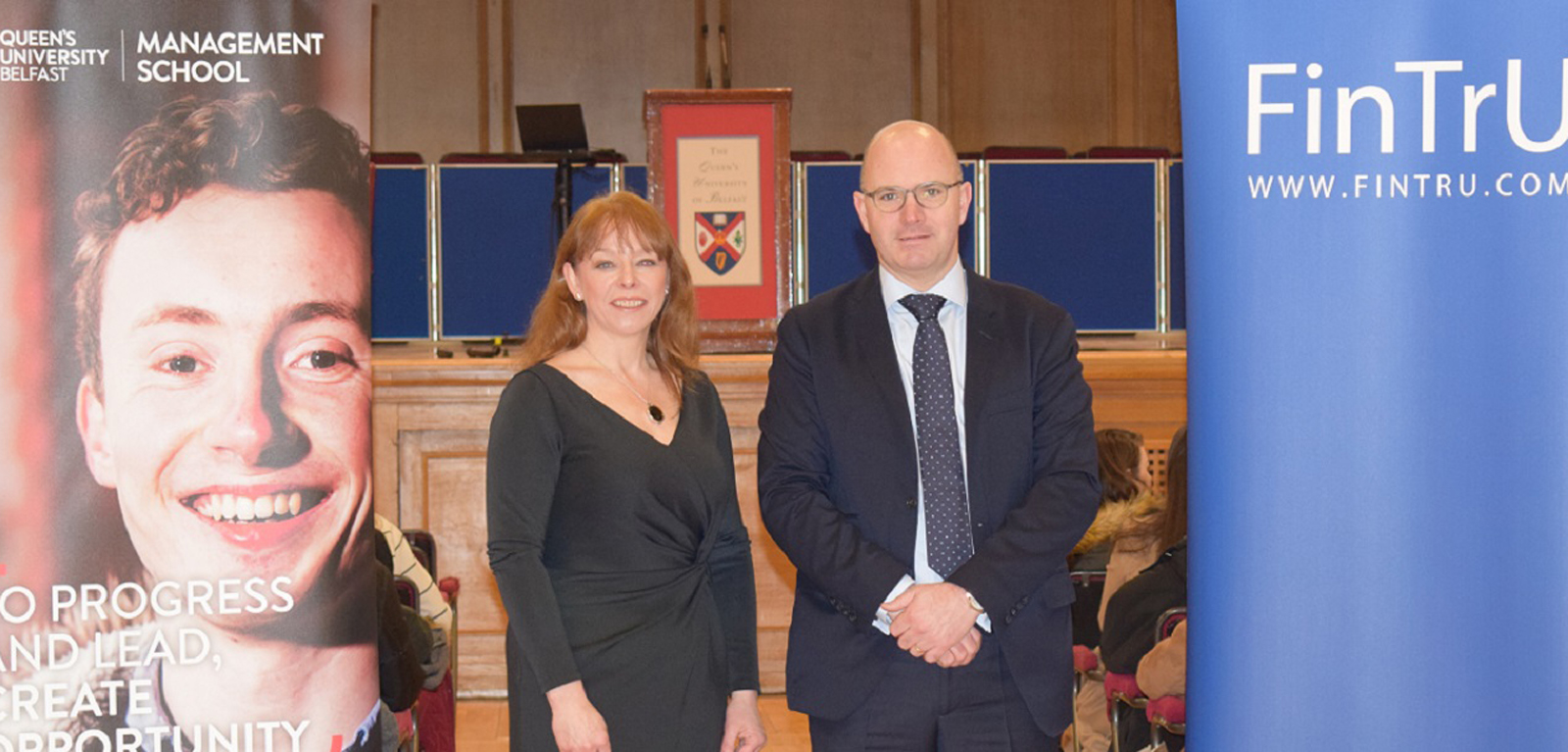 Queen's Management School held their first Student Finance Conference on the 10th January with over 200 current students in attendance. This was a fantastic opportunity for students to learn more about the world of finance.
Keynote speaker Darragh McCarthy, CEO and Founder of FinTrU, provided a great insight on the 'Outlook for Financial Services in Northern Ireland' whilst Tim Burns, Senior Manager at PwC spoke about 'Digital Disruption in Finance'. A number of mini lectures also took place including 'Females in Finance' presented jointly by Rosie McKerr, Director at Funds-Axis & Kelly Moohan from PPF. Odhrán Mulrooney from Lane Clark & Peacock Ireland Ltd also provided the students with a lecture on the topic of 'Investments'.
The event ended with an interactive Q&A panel of allumni currently working within the local finance sector which included, Emma Black - Deloitte, Matthew -Allstate, Kelly Moohan - PPF and Lauren Onyeador - PWC.
The conference provided students with a unique insight into various areas of the industry, and aimed to equip students with both the inside knowledge and practical experience required to make future career decisions.
Many thanks to all the firms represented at the mini Careers Fair providing another opportunity to interact with our students for placement and graduate roles. Exhibiters included:
Allstate
Clear Group
ESB
EY
FinTrU
PWC
Grant Thornton
Kerr Henderson
KPMG Dublin
Randox
State Street
Media
For further infomation about placement opportunities or more career development events, please get in touch with our Placement Office - placementmae@qub.ac.uk