International researchers from Turkey and India visit Queen's Management School
Pictured from left Mr Siddharth Chatterjee, PhD student from Indian Statistical Institute, Dehli; Dr Rajnish Kumar, Senior Lecturer Economics from Queen's Management School; and Dr Sinan Ertemel, researcher from Istanbul Technical University, Turkey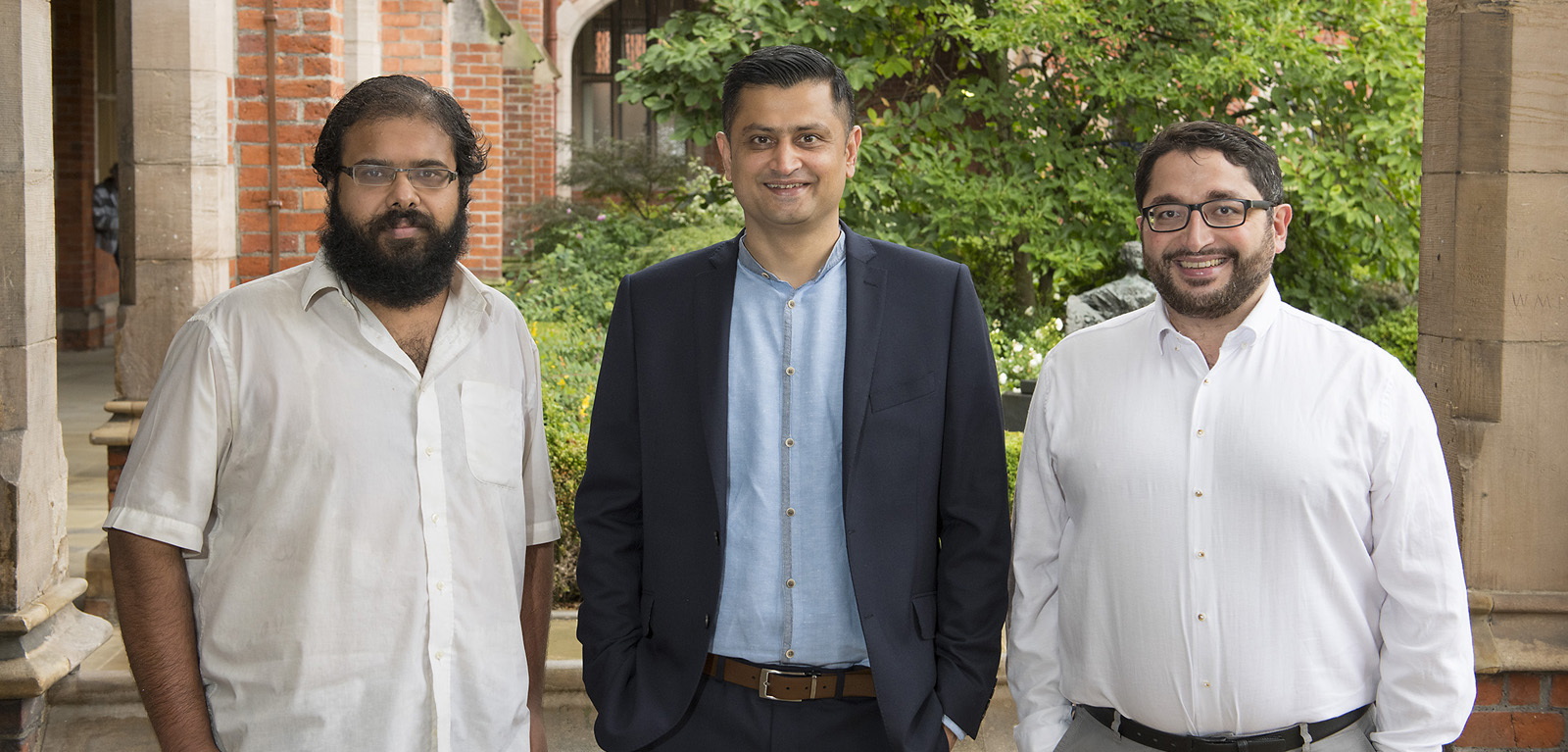 International researchers from Turkey and India are visiting Queen's Management School, as part of a research project on Game Theoretic models.
The research can provide answers to the issues of the allocation of resources relating to potential shortages, due to Brexit.
Dr Sinan Ertemel from Istanbul Technical University in Turkey was visiting the Management School for the months of July and August under the British Academy funded project 'Fair Division under Risk and Uncertainty.'
Mr Siddharth Chatterjee is a visiting PhD student from Indian Statistical Institute in India. He is visiting for the months of July, August, and September under the UK India Education and Research Initiative (UKIERI), jointly funded by the British Council and University Grants Commission.
Both researchers are working with Dr Rajnish Kumar who is the lead PI for both projects. Dr Kumar said: "We are delighted to collaborate with international universities in Turkey and India on these key research projects, looking at the ways we can provide answers to the allocation of resources if there are shortages because of Brexit, using Game Theoretic models. We were pleased to welcome Dr Ertemel and Mr Chatterjee to Queen's as part of the projects and look forward to continuing our work with them in the future."'