Long Run Initiative Announced Today
New global forum created to bring corporate executives, policymakers and historians together to connect long-run context to contemporary challenges.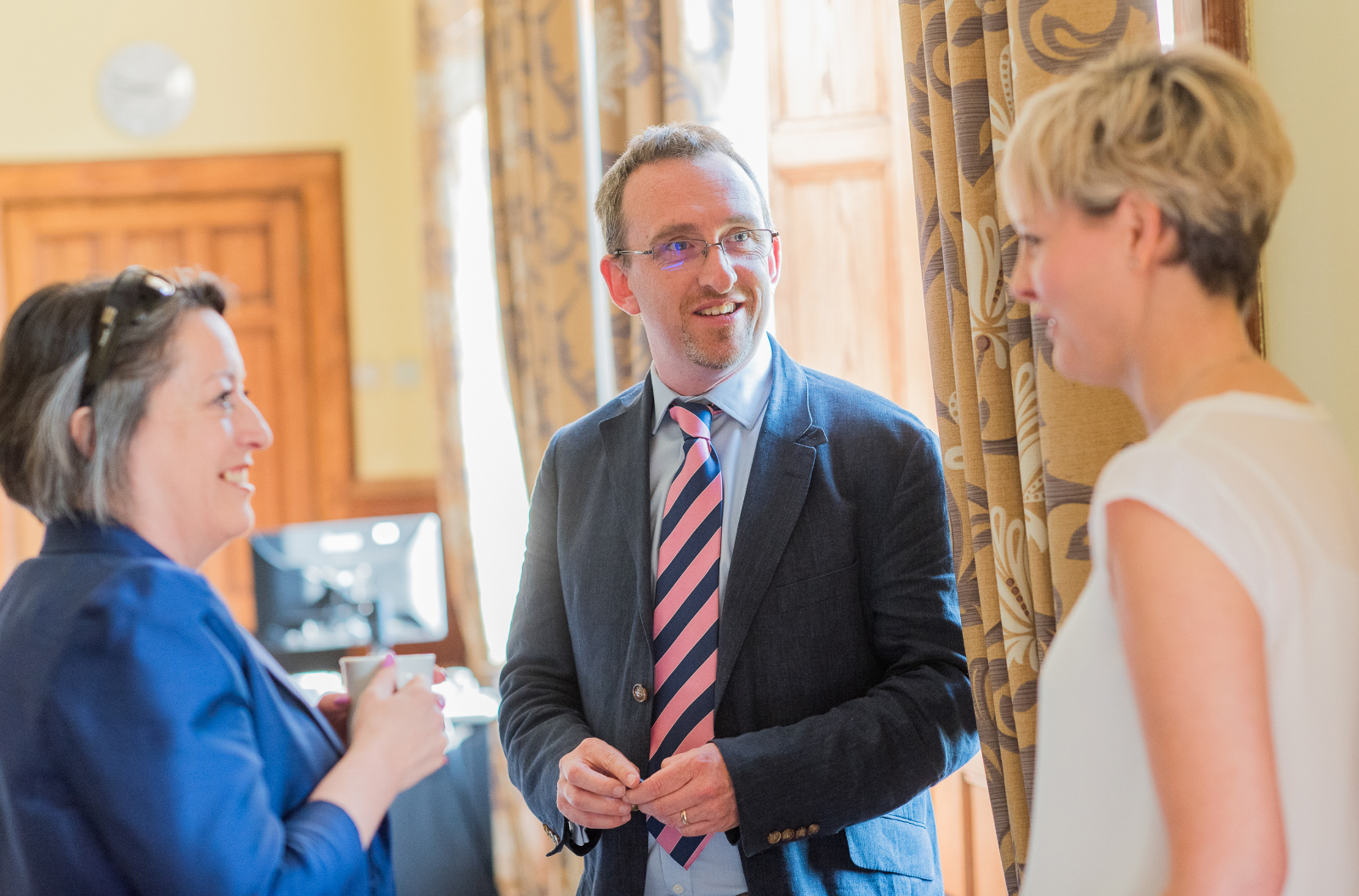 TORONTO, Canada and BELFAST, Northern Ireland, 1 October 2018 - Signal Influence Executive Research & Communications, Inc., (SIERC), Canada, and Queen's University Belfast's Centre for Economic History announced today the creation of the Long Run Initiative, (LRI) a new, not-for-profit global forum bringing together academic experts, business leaders and public policy makers to provide context and deepen understanding from history of the grand challenges facing business and government.
Long Run Initiative is led by its co-founders and directors: Prof. John Turner (UK), Dr. Laurence B. Mussio (Canada) and Dr. Michael Aldous (UK). Their combined experiences as academics, senior consultants and advisors and historians led them to believe there was a huge opportunity to bring together people who don't normally have space or time to interact with each other. They conceived the Initiative as a forum to build new connections and create a dialogue that encourages reflections on the long-run.
Professor Turner remarked on Queen's University Belfast's role in LRI's foundation and development: "Queen's University Belfast has been shaping a better world since its charter was granted by Queen Victoria in 1845. The university's Centre for Economic History is recognised as one of the leading centres in the world for the study of business and economic history. The LRI is the next step in its evolution as it seeks to shape a better world by helping business and public-sector leaders understand the usefulness of the past to their decision making today."
The Initiative is founded on three precepts:
• To demonstrate the practical value of historical expertise to contemporary decision makers.
• To create dialogue between academics, businesses and government.
• To provide an independent and international perspective on the challenges facing business and society.
The LRI connects academic experts with business and policy decision makers to uncover how long-run forces connect to present and future challenges facing your organization.
THE BOARD OF GOVERNORS
The LRI's Board of Governors are drawn from the upper echelons of business, government and the academy in the North Atlantic World. The Board includes:
• Sir Jonathan Stephen Day, CBE (former Chairman of the Joint Intelligence Committee, UK) (United Kingdom
• The Hon. Kevin Gordon Lynch, former Clerk of Her Majesty's Privy Council for Canada and Chairman of the Board of SNC Lavalin (Canada)
• William Arthur Downe, CM, Immediate and Past Chief Executive Officer of Bank of Montreal Financial Group (Canada);
• Dr. Judy Stephenson, The David Richards Fellow in Economic History, Wadham College, Oxford (United Kingdom)
• Dr. Geoffrey Jones, Isidor Straus Professor of Business History, Harvard University (USA)
Pictured above: Professor John Turner at the first LRI event hosted at Queen's University Belfast in May 2018
Learn more here: https://longruninitiative.com/