Women in Finance – Pathway To Success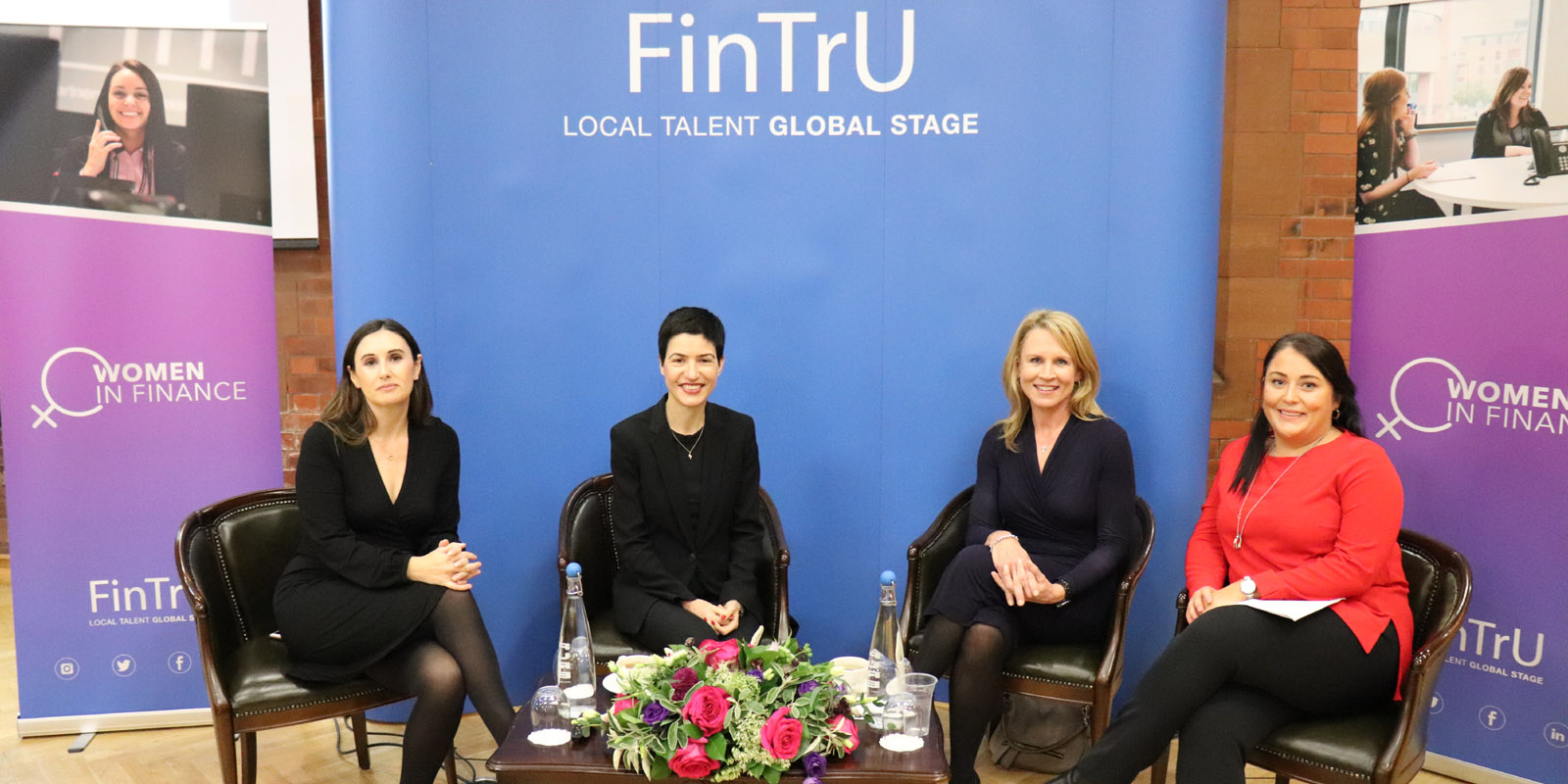 On Thursday 8th November, FinTrU hosted 'Women in Finance – Pathway To Success' at Queen's Management School, Riddel Hall.
Riddel Hall was filled with attendees intrigued to hear from an all-female panel made up of leading industry experts.
Dr Joanne Murphy, Interim Director (William J. Clinton Leadership Institute and Senior Lecturer at Queens University Belfast) hosted the evening with three panellists including Mandy Defilippo, Managing Director (Morgan Stanley), Anne Breslin, Managing Director (Jefferies International Limited) and Rosalynd Smyth, Executive Director (FinTrU).​
​The event included personal insights from the panellists in the world of finance and how women can 'Get There, Stay There and Lead the Way."​
Highlights from the evening included the discussion around Women in Finance opportunities growing in Northern Ireland and the gradual reduction of the gap between men and women in the Finance industry.
All panellists stressed the importance of believing in yourself and embracing all opportunities that arise during the Pathway To Success.