Siblings graduate on the same day from Queen's Management School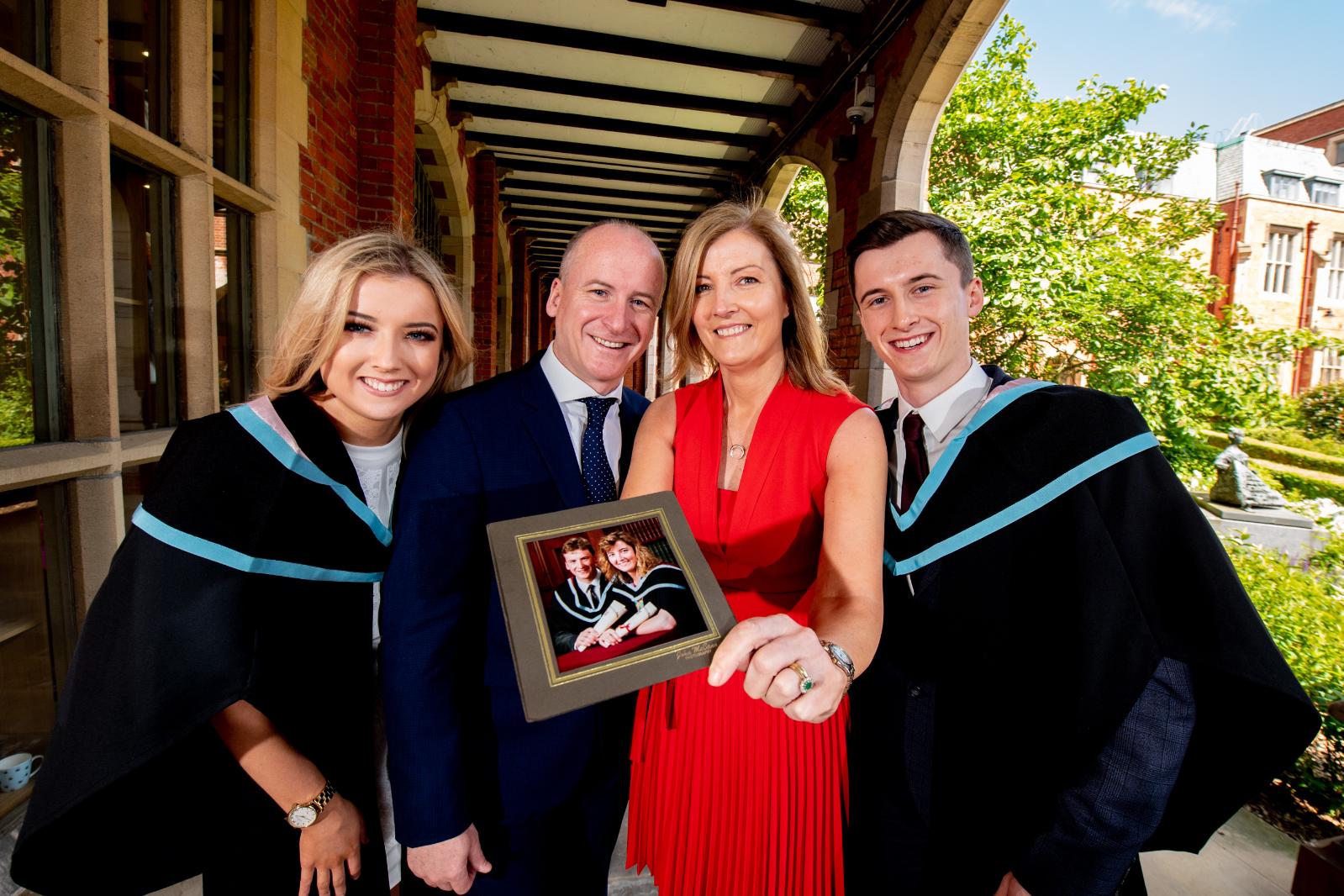 Brother and sister, Matthew Nethercott and Fiona Nethercott from South Belfast will today (Wednesday 3 July) celebrate graduating from Queen's Management School.
Matthew, aged 21, will graduate with a 2:1 BSc Accounting, and Fiona, aged 22, will also graduate with a 2:1 BSc in Business Management from Queen's Management School.
Fiona, who had always been an academic year ahead of Matthew, took the opportunity to study in Illinois, United States last year on the Study USA Programme as part of her course at Queen's Management School.
Speaking about her experience, Fiona said: "I was delighted to be able to take part in the Study USA Programme in Illinois. I felt the experience really prepared me for my final year of university, and the world of work after. I really enjoyed my time at Queen's Management School and am very much looking forward to graduating on the same day as Matthew with our family in attendance too."
Speaking ahead of his graduation ceremony, Matthew commented: "I am really looking forward to celebrating our graduation day together. The rest of my family are delighted that we are sharing the same day as they only have to buy one outfit and one dinner which will cover both ceremonies!"
Coincidently Fiona and Matthew's parents, Siobhan and Andrew Nethercott, also both graduated from Queen's University on the exact same date in 1991.
Matthew added: "I recently discovered the common trend of same day graduations within our family, with both my Mum and Dad graduating together from Queen's on the same day back in 1991. This makes our graduation day all the more special for the whole family."
Following their graduation, Matthew will take up a PgD in Advanced Accounting at Ulster University and then a position at KPMG in 2020. During her final year, Fiona worked part-time at OCO Global in Belfast, and has now accepted a full-time position as a Market Research Analyst with the company.
Media
For media inquiries, please contact the Communications Office, 028 9097 3091 comms.office@qub.ac.uk