ICAEW Foundation Scholarship Awarded to Owen Bailie
Pictured below L-R: Professor Ciaran Connolly, Professor Nola Hewitt-Dundas, Owen Bailie and Dr Martin Kelly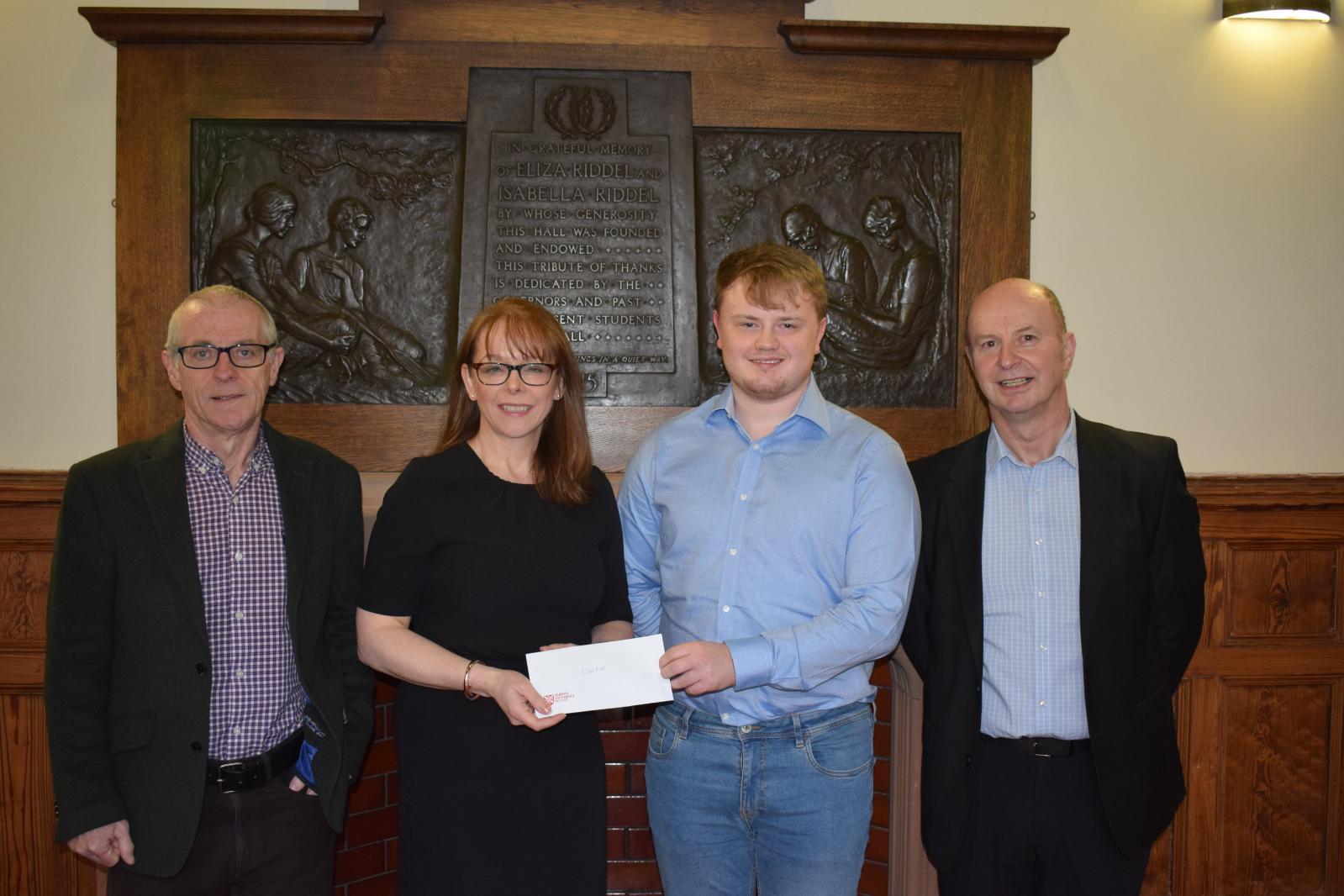 Congratulations to Owen Bailie who received a bursary from the ICAEW Foundtion. The Foundation provides bursaries through UK Universities for talented students from financially disadvantaged backgrounds, wishing to study an accountacy or finance related degree.
A limited number of bursaries are awarded each year and we are delighted that Owen Bailie is the recipient of this year's award.
Owen said, "I chose to study accounting because I have a real love for Maths and I enjoyed business studies. I believe this was the right choice for me as I am thoroughly enjoying my time at Queen's. This Bursary will mean a great deal to me, as it will allow me to dedicate more time to my studies and my family.
Dr Martin Kelly, Programme Director for BSc Accounting at Queen's Management School says, "Owen is a deserving recipient of this bursary and has a bright future in accounting ahead of him. We wish him all the best throughout his studies!".