QMS Good Business Podcast #5: The Role of HR in Promoting Gender Equality in the Workplace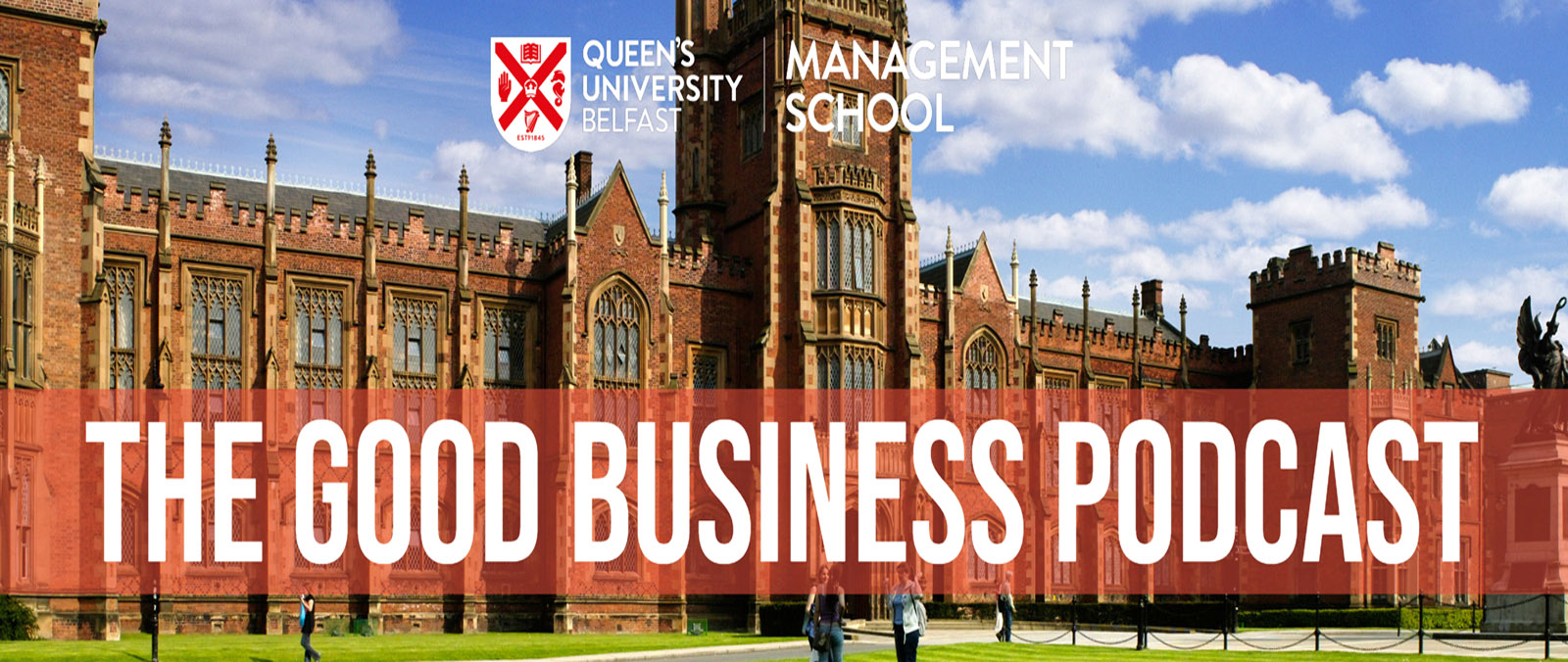 On Friday 8th March, the fifth Queen's Management School Good Business Podcast was released to coincide with International Women's Day 2019. The episode explores the role of Human Resources in terms of promoting gender equality within the workplace.
Dr Laura Steele, lecturer in Business and Society and host of the Good Business podcast said, "Fundamentally, gender equality is about ensuring that women and men, girls and boys, have the same rights, resources, opportunities, and protections. HR professionals can play a vital role in ensuring that this is the case within their organisations. From recruitment and selection, to access to training and development, promotion, and parental leave, they are often involved in shaping key policies and procedures that can serve to enhance or inhibit equality".
Dr Steele is joined by Jill Minne, Strategic HR Director for the Northern Ireland Civil Service, and Dr Denise Currie, Senior Lecturer and Programme Director of the MSc in Human Resource Management at Queen's Management School. Dr Steele added, "The theme for International Women's Day 2019, according to the United Nations, is 'Think Equal, Build Smart, Innovate for Change'. Jill and Denise offer an interesting, informative and, ultimately, inspiring perspective on the issues. Listeners will hear about both current academic debates, as well as practical actions their organisations can undertake to drive positive change".
For the latest information on the QMS Good Business Podcast and our other work within this area, follow @QUBEthics or visit our webpage.
QMS Good Business Podcast Episode 5 -
The Role of HR in Promoting Gender Equality in the Workplace

(Featuring: Jill Minne, Strategic HR Director for the Northern Ireland Civil Service;
Laura Steele, Queen's Management School; and Denise Currie, Senior Lecturer and Programme Director of the MSc in Human Resource Management at Queen's Management School)