Queen's Management School host Ms Sam Beckett at Riddel Hall
Director General, EU Exit and Analysis and Joint Head of the Government Economics Service.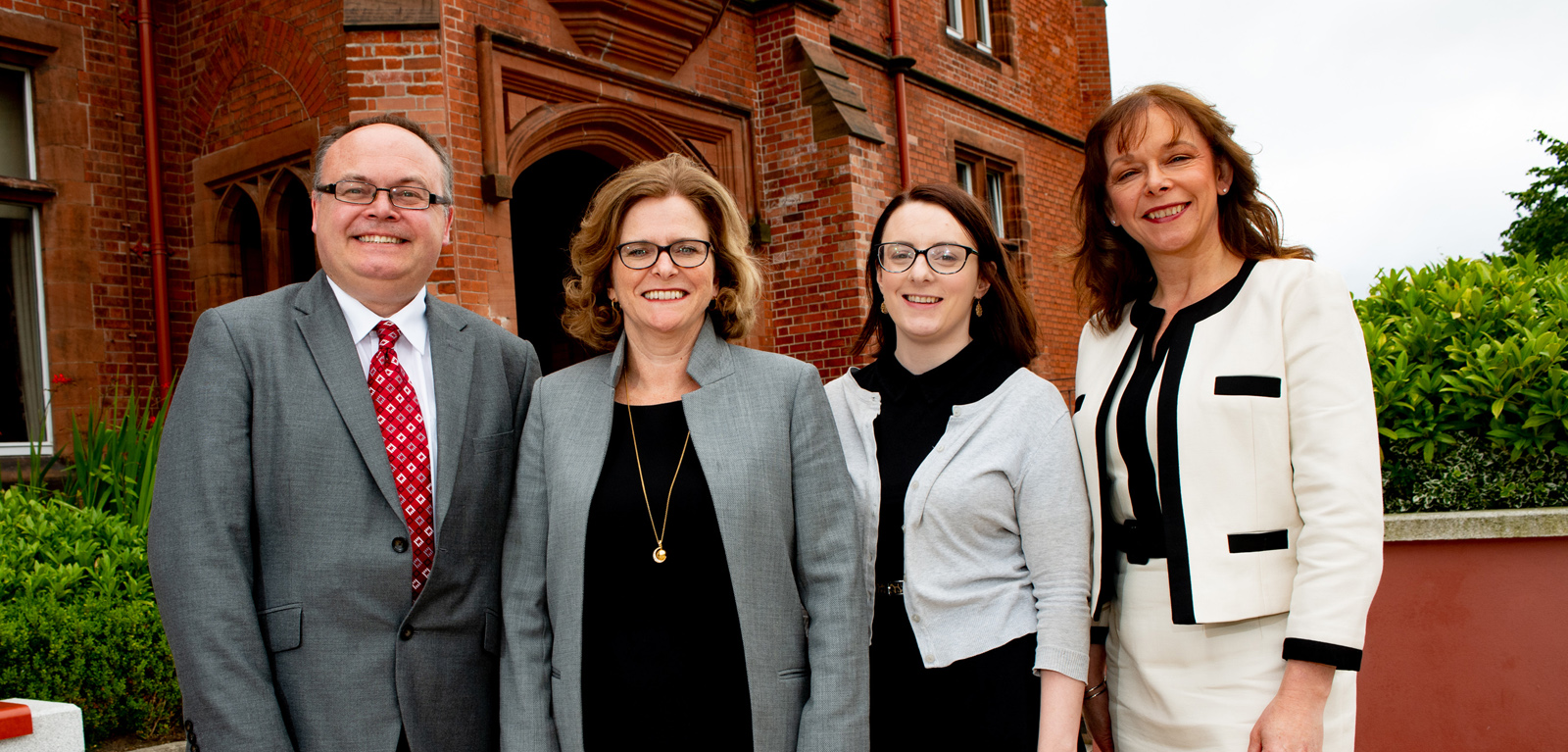 Sam Beckett, who was welcomed by QMS Head of School Professor Nola Hewitt-Dundas, gave students of the School an insight into her path through education and into public service, creating a vision as to the career opportunities the study of economics opens up.
The delegation also heard from Dr Graham Brownlow on the macroeconomic situation of Northern Ireland, and the use of economic models for shaping policy and decision making.
Dr Brownlow then facilitated a question & answer session, providing QMS staff and students the opportunity hear Ms Beckett's views on a variety of topics including improving the diversity of staff working in Economics and the impact of Brexit in Northern Ireland.