Queen's Student Managed Fund held their Annual General Meeting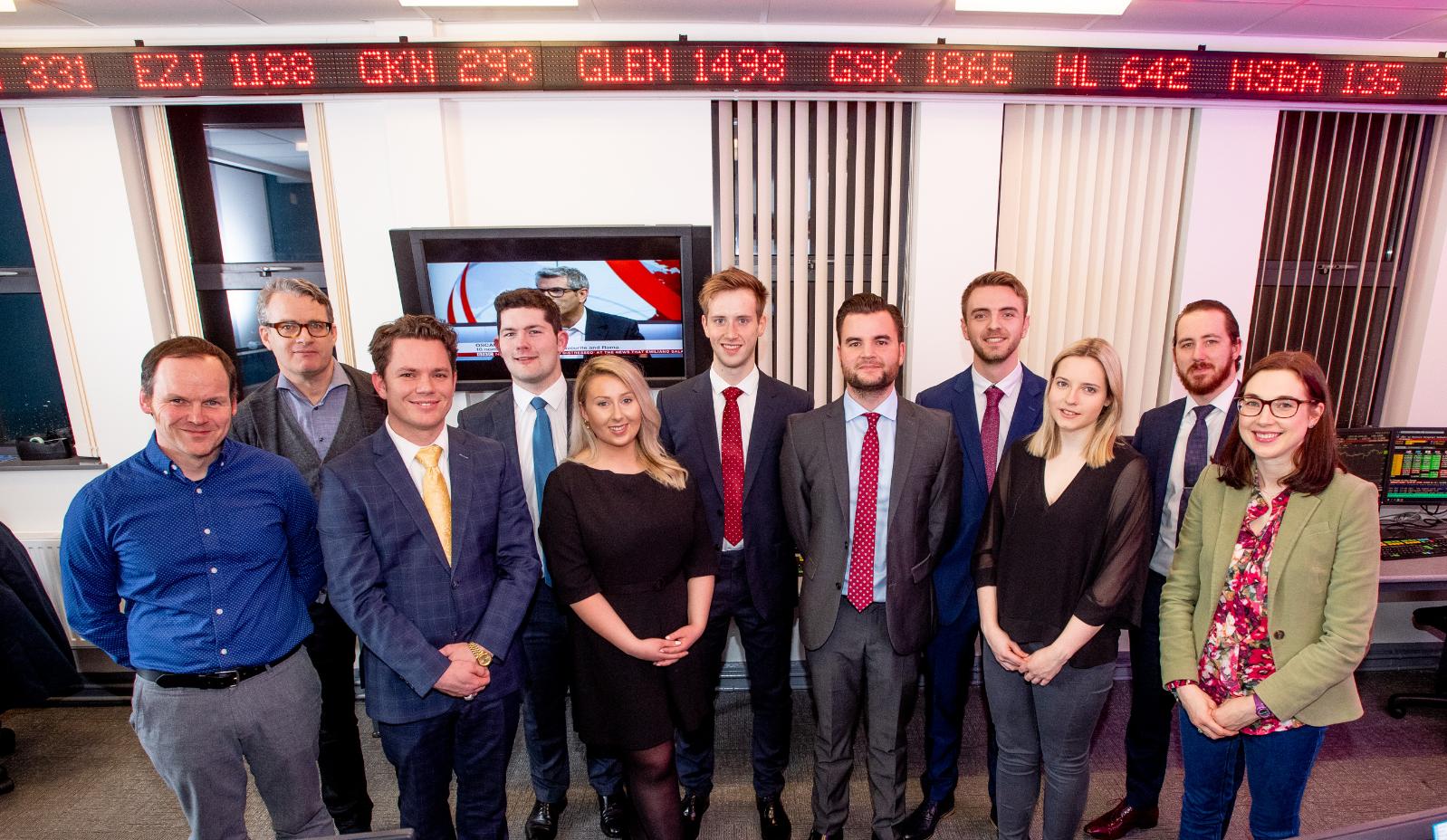 Queen's Student Managed Fund (QSMF) was pleased to hold their Annual General Meeting at Riddel Hall on Tuesday 22nd January, marking the third year of managing a real-money investment portfolio.
The evening was hosted by the Fund's current Chief Executive Officer, Jack Devlin, a final year BSc Finance student studying at Queen's Management School. Jack provided an update on the progress of QSMF, which this year attracted over 200 students, and now manages funds in excess of £30,000 making it one of the largest in the UK and Ireland.
The Fund has two primary goals. The first is to achieve consistent positive returns by taking a long term value investing approach. The second is to develop skills, provide practical experience, and to enhance career opportunities and ambition.
Other student contributors included Luke McAnespie (Chief Risk Officer) who provided an overview of the Fund's market outlook, and Bogdan Golumbeanu (Sector Head for Consumer Discretionary) who provided an insight into the benefits of SMF for students.
QSMF was delighted to welcome representatives from Davy Group to contribute to the proceedings. Among the industry speakers were two QSMF alumni who have subsequently secured roles at Davy Group Dublin. James Hilland (CEO 2017/18) holds an associate position (Institutional Consulting) and Moh Musa (CEO 2016/17) is an equity analyst at Davy Research. Chris Power (Senior Chartered Wealth Manager at Davy, Belfast) completed the industry line-up, confirming the exciting news that Davy have agreed to sponsor the Fund.