Belfast; A Student Friendly City
Belfast is home to many students from all over the world.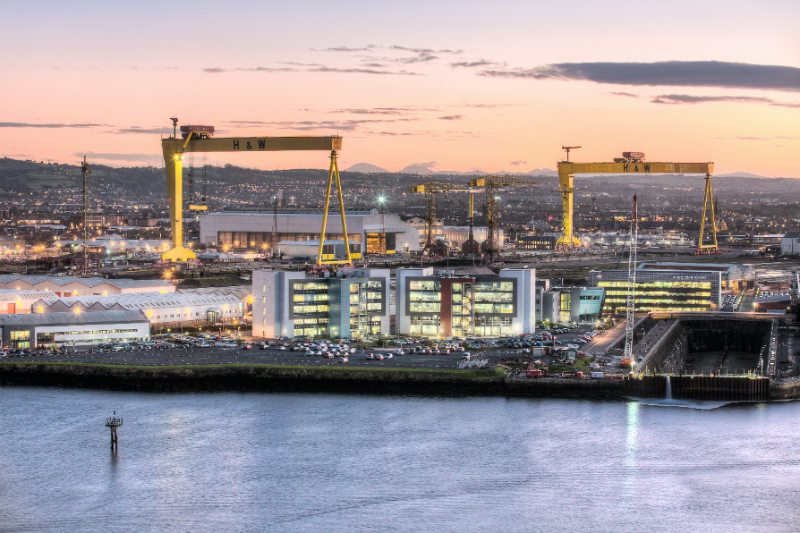 Belfast is home to many students from all over the world. As the capital city of Northern Ireland, Belfast boasts a student-friendly vibe and plenty of money-saving options for shopping, eating, and events that have been designed with students in mind.
Know the Facts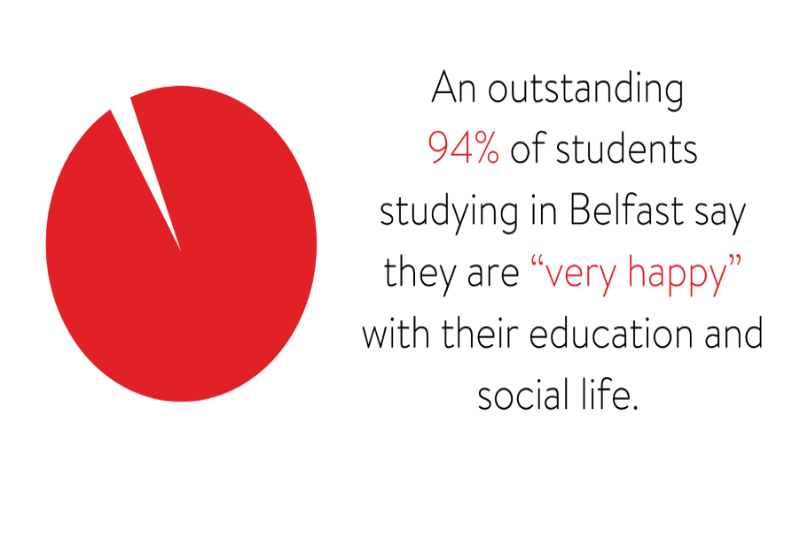 According to research by the Higher Education Policy Institute, which analysed survey data from nearly 60,000 undergraduate students between 2015 and 2019.
Queen's University Belfast offers accommodation in the city centre as well as beside the University campus. Queen's accommodation can be utilised by all students, whether undergraduate or postgraduate. This route can be a great option for students moving to Belfast for the first time, with student accommodation in Queen's Quarter typically costing under £326 (€365*) a month. There are alternative options around the city with a variety of rented shared accommodation and private halls or apartments, with average rent prices in the city around 59% cheaper than Dublin.
Getting Around
Queen's University Campus is a 15-minute walk from the city centre, and all campus buildings are within close proximity of one another, many of which are on the doorstep of student accommodation - making it a lot easier to attend those early morning classes in winter. There are a wide range of facilities on campus including the PEC (Physical Education Centre) which offers cheap rates for students. This is close to the McClay and Graduate school libraries which are just a short walk through the very pleasant Botanic Gardens.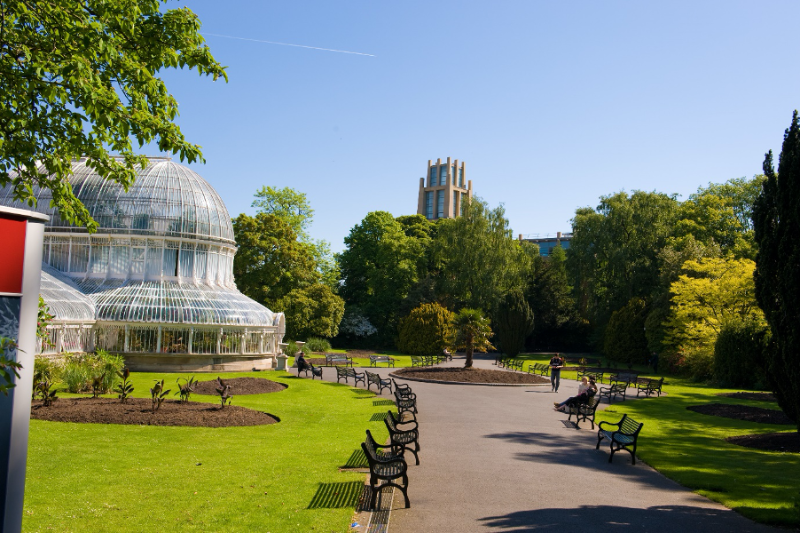 What we have to say
As a current postgraduate student having also studied as an undergraduate at Queen's University Belfast, I would advise any prospective students to attend the freshers fair and investigate clubs and societies that support an existing interest or bring a new one to you! It is a great way to meet new, like-minded people and socialise outside of your course by attending events around Belfast hosted by the club or society. Selecting the University, you wish to attend and the course you desire to study can be a daunting decision - so why not reach out to the students or staff members at Queen's University Belfast for more information. There will always be a friendly and helping hand – as well as a very warm welcome in Belfast.