Boom and Bust - Book written by QMS academics rated one of best books of year by Financial Times
"Lovely book" featured on end-of-year list.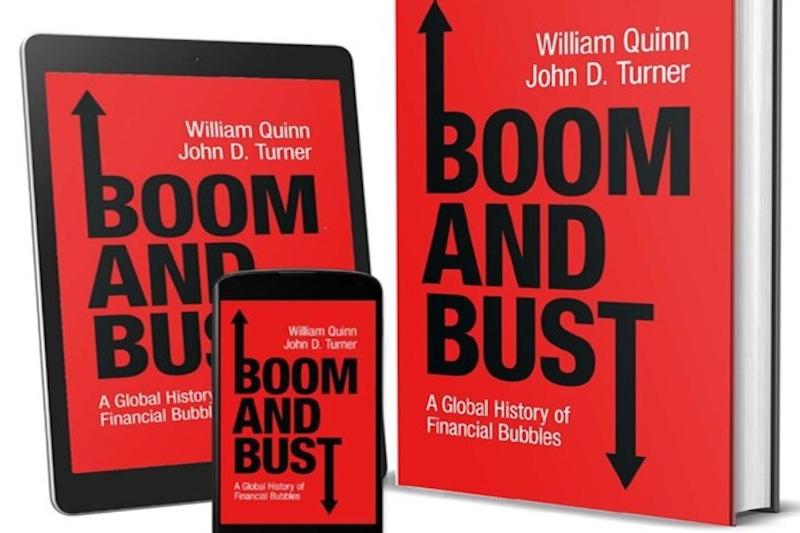 The Financial Times have listed Boom and Bust: A Global History of Financial Bubbles by William Quinn and John D. Turner of Queen's Management School as one of the best economics books of 2020. Martin Wolf, the newspaper's chief economics commentator, described it as "a lovely book", while the Financial Times review of the book called it "essential reading".
Boom and Bust, published in August 2020 by Cambridge University Press, describes major financial bubbles occurring across five different continents from 1720 to the present day. In doing so it reveals new insights into the nature and causes of financial bubbles, with the goal of helping policymakers and investors to better respond to future episodes. It is available from Amazon, Blackwell's, and many other bookstores.