"Clean Sweep" for QMS Students at PRME UK & Ireland Writing Competiton - Alternative Media Category
Students at Queen's Management School have made a "clean sweep" of the top three prizes in the "Alternative Media" category of the annual Principles for Responsible Management Education (PRME) Writing Competition held by the UK and Ireland Chapter.
First prize was taken by Claire Kilpatrick, who submitted a compelling video production addressing ethics and social responsibility issues within the "voluntourism" industry. Dr Victoria Pagan, Chair of the Alternative Media Panel, described her work as '"excellent …and thought provoking... highly relevant to PRME … (with a) … nuanced understanding of the ethical issues involved". Second prize was awarded to Bernard Cunningham and third prize to Dearbhaile McCann, both of whom produced highly engaging and insightful submissions.
All three students, who are in their final year of the BSc Business Management programme, originally completed their video presentations as part of the assessment for the Management School's Business Ethics module coordinated by Dr Shirley-Ann Hazlett.
Dr Laura Steele, Ethics, Responsibility, and Sustainability Champion within the Management School said: "We are delighted to have not one, but three students place within the competition. Each of the submissions demonstrated academic rigour, insight, and creativity.
"Dr Hazlett constantly seeks to innovate within the Business Ethics module and encourages students to reach their full potential. It is wonderful to see the students efforts recognised".
Prize winners' and finalists' work will be published on the PRME UK and Ireland Chapter website in the coming weeks.
Download a copy of Queen's Management School's Inaugural PRME Sharing Information on Progress (SIP) Report, which outlines some of our actions to date.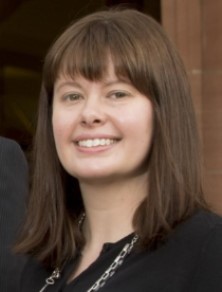 Dr Laura Steele
Lecturer (Education), Queen's Management School
View Profile
Media
For more information about PRME and the UN Sustainable Development Goals, or our work related to Ethics, Responsibility, and Sustainability more broadly, please visit our website here or contact Dr Laura Steele (laura.steele@qub.ac.uk).