FinTrU Launches Scholarships Programme, To Champion Equality In The Finance Industry
FinTrU has today (Monday 14 December) launched their Women in Finance Scholarship for one female student from Queen's University Belfast and one from Ulster University.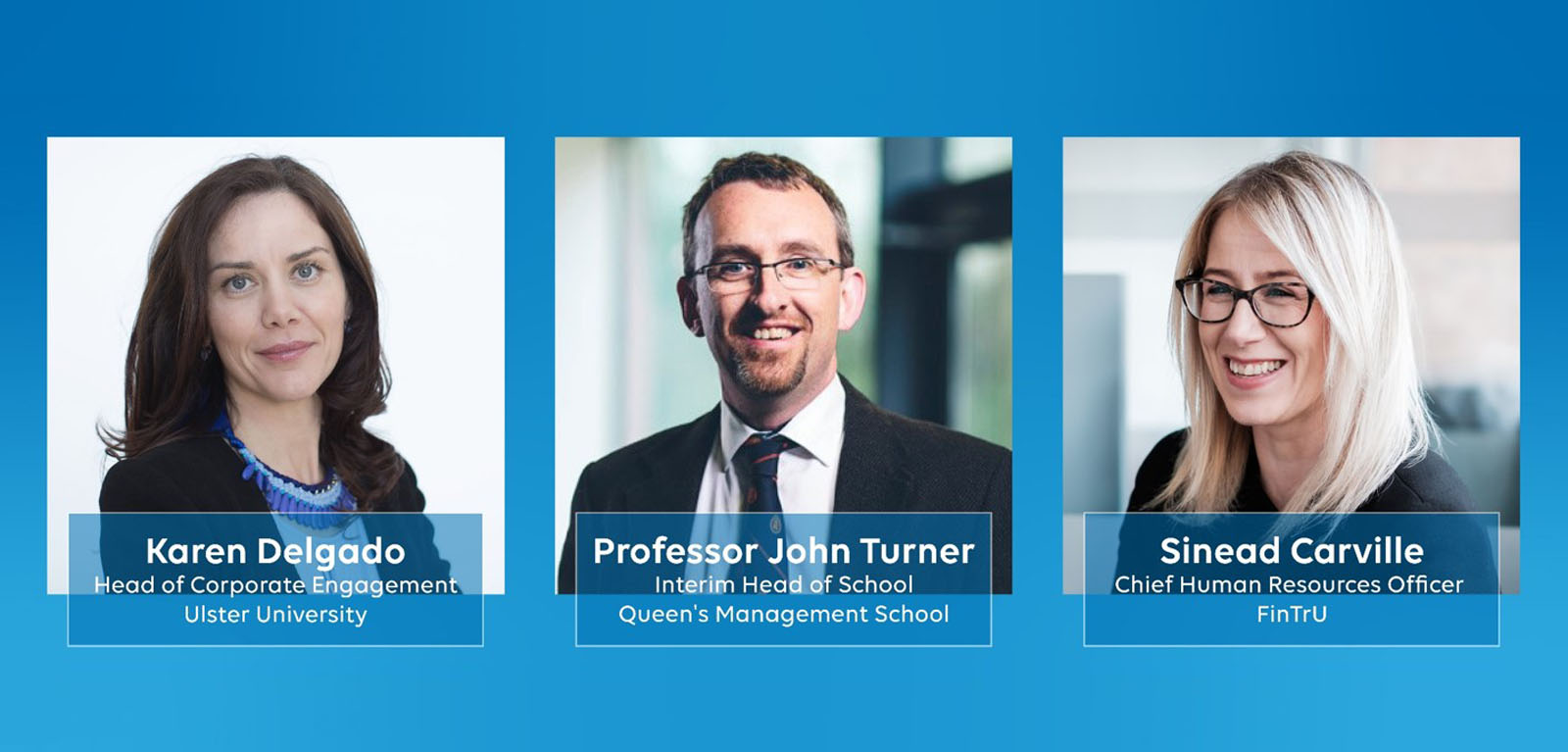 The scholarships will be open to applicants from Finance related degrees. The successful applicants will be assigned a mentor from FinTrU's Women in Finance Committee and will have the opportunity to complete their industrial placement year at FinTrU.
FinTrU Chief Human Resources Officer, Sinead Carville, said:
"At FinTrU, we recognise that women are underrepresented in the Finance industry at all levels. This underrepresentation is also evident from the cohorts at universities in Northern Ireland undertaking finance-related courses and we want to support and promote gender diversity in the workplace.
"FinTrU is hugely committed to creating a diverse and inclusive workplace, and we are delighted to be in the position to offer the successful scholars the opportunity to receive practical work experience, one-on-one mentorship and an insight into Northern Ireland's fastest growing company.
"As part of our investment in our local talent, we will contribute 50% of the scholars' university fees for their second and fourth years of their studies."
Financial Services is a traditionally male dominated industry, and the FinTrU Women in Finance Scholarship aims to help level the playing field by showcasing and supporting women in pursuing a career within this sector.
Karen Delgado, Head of Corporate Engagement at Ulster University, added:
"We at Ulster University believe that higher education should be accessible to everyone. Encouraging and enabling learning opportunities through these scholarships in Financial Services will make a positive difference to the lives of the individual students, and also will contribute to building talent pipelines that will drive Northern Ireland's future economic recovery and development.
"We are delighted that FinTrU is partnering with us to help shape the talent of today for a better tomorrow."
This opportunity is suitable for a passionate first year student studying Finance (or closely related discipline) who is motivated to build a career in Financial Services. The aim of this scholarship is to help address this underrepresentation and increase the number of female graduates entering a career within the Financial Services industry.
Welcoming the Scholarship Professor John Turner, Interim Head of Queen's Management School, said:
"The Women in Finance Scholarship will provide an individual Queen's student wishing to join the Financial Services sector with a life changing opportunity to kick start her career, and will further strengthen our relationship with FinTrU, one of Northern Ireland's leading Financial Services companies.
"These important Scholarships offer female recipients from Northern Ireland's two universities not only an important contribution towards university fees but also invaluable mentorship support from established financial practitioners, plus the chance of an industrial placement year at FinTrU.
"Through regular seminars and workshops and the FinTrU Trading Room, which I am delighted to say the company has recently renewed its sponsorship of, Queen's students already gain a world-class, first-hand experience of the world of finance.
"Queen's Management School warmly welcomes this latest news and looks forward to continuing – and expanding – our collaborations with FinTrU in the future."
The FinTrU Women in Finance Scholarship is now open for applications. The closing date to apply is Sunday 24 January 2021 and details on how to apply for this opportunity can be found on our website at www.fintru.com/scholarships.
For further details of the FinTrU Women in Finance Scholarship at Queen's, or for other corporate scholarship opportunites, please contact Aoife McNabb, Development Manager.
For general enquiries about this story, or to submit graduate news items, please contact Gerry Power, Communications Officer, Development and Alumni Relations Office, Queen's University Belfast.