MSc Marketing at Queen's Management School- A student's perspective.
Many current applicants to Queen's MSc in Marketing commonly wonder, "Is the marketing program biased towards theory or practical knowledge?"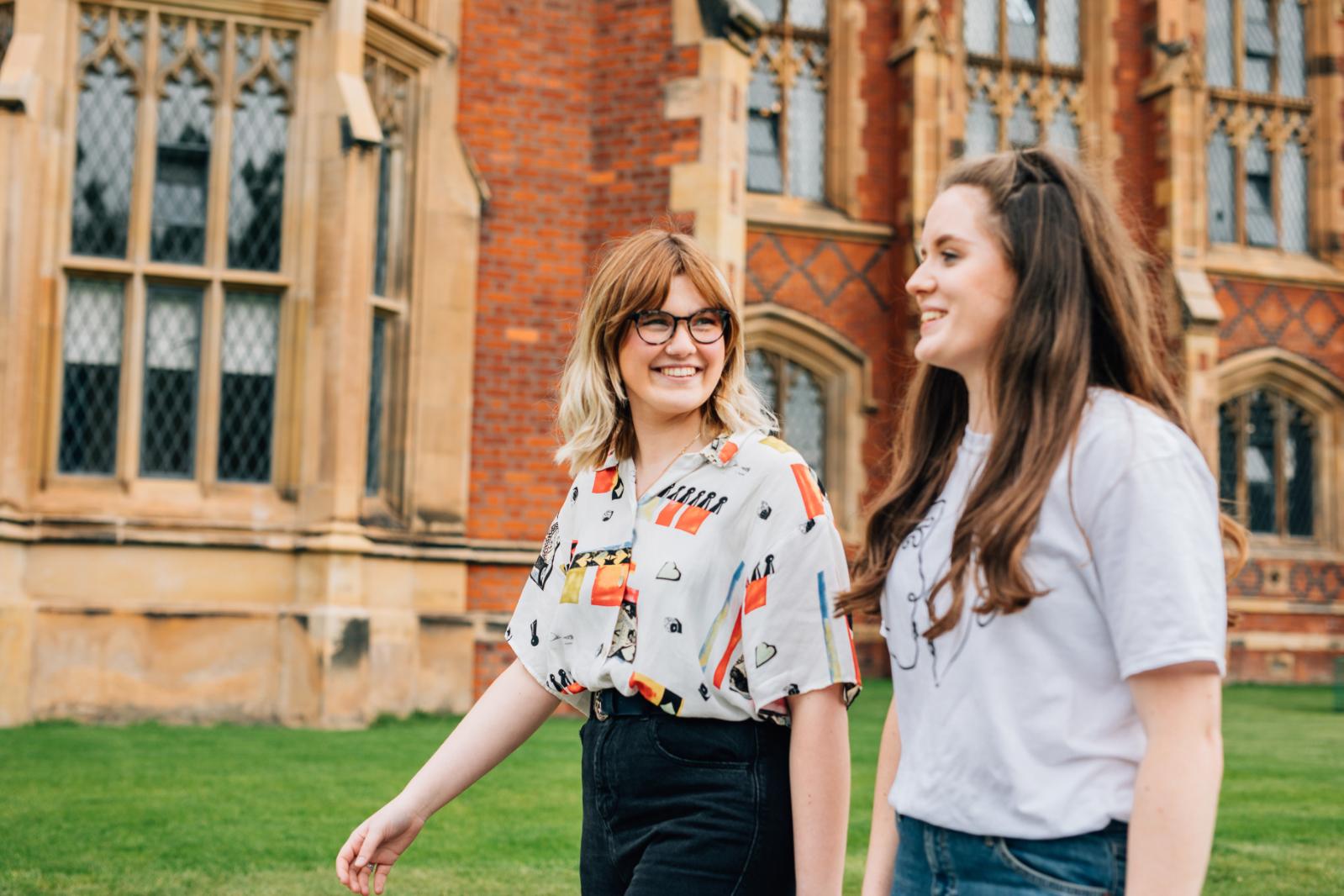 Well, actually, both! As a current student on the course, I can attest that there are both aspects to the degree here at Queen's Management School, and this has been a main reason as to why I've loved the program so far. The practical knowledge and skills I have gained have been developed through workshops, guest speakers and consultancy assignments, all of which I can take with me into the workforce. We have learned highly practical skills such as Marketing Analytics and the use of practical tools such as Digital Marketing on a range of platforms and developed our leadership and management skills. During our lectures, we have a speaker drawn from a selection of a series of high-level executives who have worked all around the globe to give us the benefit of their insight from a successful career in the field. For example, our Digital Marketing module with Geoff Wilson allowed the class to interact with local, regional and international entrepreneurs which assisted with both practical skills and insights into what the world of work in the marketplace is really like.
As a class, we come from a range of backgrounds with different experiences, careers and cultures, so there is much to learn from one another. In semester one, modules include Accounting & Finance, Marketing Management, Consumer Behaviour. Semester two includes Marketing Analytics, Strategic Marketing, Digital Marketing, International Marketing and Research Methods & Techniques. There is a balance between group work and individual work which enables us to develop skills that include teamwork, time management and presentation.
As we have now moved to online teaching, we are finishing up semester two and finalising our assignments for our module assessments. After a short but well-deserved break for a few weeks, we will be getting ready for our final semester over the summer which each student selecting their different pathways. Students can complete a traditional dissertation, an academic research project, or complete an internship and work-based research project.
It is unfortunate that, due to the current lockdown in society, we the Class of 2020 at Queen's MSc Marketing could not enjoy our last weeks of classes together. However, throughout the year the class has grown, and friendships have been made that will continue after we graduate from Queen's University Belfast and move into the workplace with confidence in the skills and experience gained on this excellent course.