Do you want to undertake a PhD at Queen's Management School?
As part of Queen's Management School's investment in its postgraduate research programme we are delighted to offer three funded PhD Research Studentships.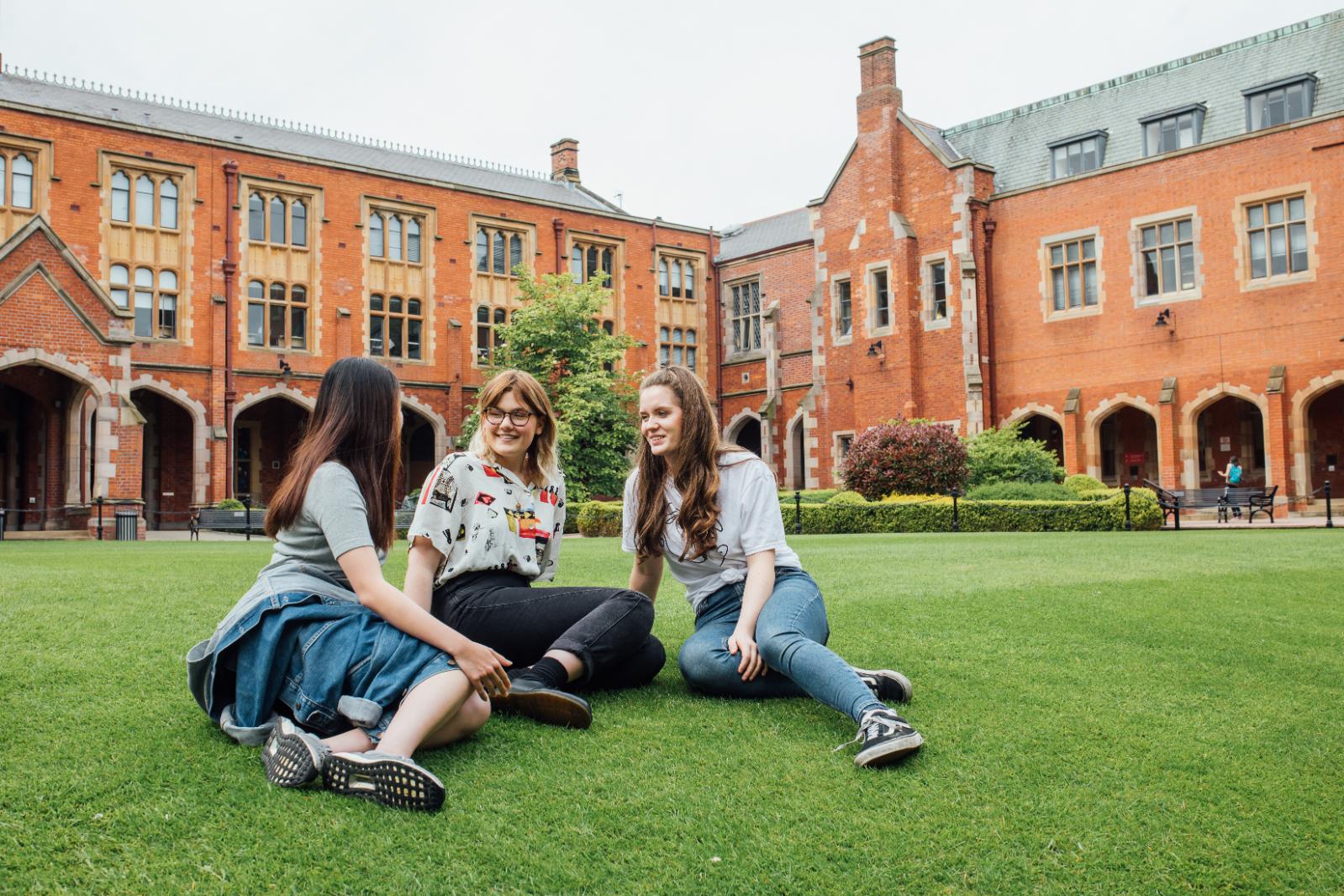 Successful applicants will be working with leading international scholars for research projects in the following areas: International Business/Global Strategy, Diversity and Inclusion/Non-Profit Sector, and Economics/Supply Chain Management. The PhD studentships cover tuition fees as well as an annual stipend for living expenses.
Commencing between January and August 2021, the studentships will last for three years (subject to satisfactory progress). More information on the areas of study and application process can be found here.
As part of the application process, applicants are required to submit a research proposal, which clearly demonstrates how experience and interest align with the aims of the research project. Proposals can be for theoretical or empirical research or both.
Successful candidates will be required to undertake up to 80 hours of teaching assistance per year during the course of their studentships, as directed by the Head of School.
Our Current Opportunities:
4 Steps of Applying for a PhD at QUB
1. Identify your research area (in this case the research areas have been identified)
When you are considering your research question or proposal identify a suitable research area that aligns with our project. Explore our webpages to meet our researchers and their profiles.
2. Check the requirements
Check that you meet, or expect to meet the academic and if application, English language requirements for your programme. Also bear in mind that if you are applying for funding, there might be an application deadline.
3. Speak to your supervisor
If you are interests in a particular project, we suggest your contact the relevant academic before your apply, to introduce yourself and ask questions.
4. Finalise your Research proposal
When you have spoken with an academic at QMS and have developed your research ideas, it is time to finalise your research proposal. If you would like to receive a guide to writing a research proposal please email askahss@qub.ac.uk
Applications Eligibility Requirements
The normal minimum requirement for admission to a research degree programme is an Upper Second Class Honours Degree from a UK or ROI Higher Education Provider or an equivalent qualification acceptable to the University.
Specific entrance requirements for individual programmes are available via the online Coursefinder and we recommend that you also visit School webpages and contact potential supervisors to discuss your proposed research.
Factors taken into consideration by School selectors will include an assessment of an applicant's academic background and research proposal (if applicable). Relevant publications, professional research experience or other achievements by the applicant may also be considered.
English Language Requirements
If your first language is not English, evidence of an acceptable level of proficiency will be required. In addition, applicants who are non-EEA nationals must satisfy the UK Visas and Immigration (UKVI) immigration requirements for English language for visa purposes. Further information is available on the UK Government website.
The evidence should be in the form of a Secure English Language Test (SELT), or another English language qualification acceptable to the University which examines all four elements of language learning – Listening, Reading, Writing and Speaking. IELTS Academic and TOEFL internet-based tests should be taken within the last two years. Further information is available here.
Details of the English language requirements for entry to each postgraduate taught and research programme can be found in the individual Coursefinder pages.
If you have not yet obtained an acceptable English Language qualification at the required level before sending us your application, your formal offer for postgraduate admission will include an English language condition which you must satisfy before the start of your programme.
INTO Queen's University Belfast offers a wide range of English language courses designed specifically for international students.
International Applicants