Placements at Queen's Management School
Opportunities near and afar at Queen's Management School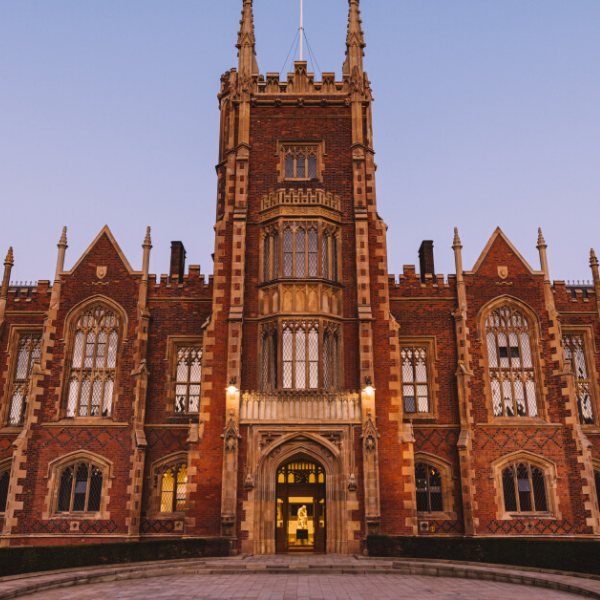 At Queen's Management School, many courses offer a placement pathway- including BSc Economics, Finance, Business Management, Actuarial Science and Risk Management and International Business. This enlightens students career pathways in which they might be interested in. Placement and Internships enable invaluable work experience which increases confidence and drive and can be an impacting criterion boosting CVs and helping students make informed career decisions.
Many students studying Queen's Management School have completed placements with providers in cities that include Dublin, Belfast, London, and Edinburgh. The placement office assists students throughout their university careers to obtain both internships and placements with opportunities within the UK, Europe, and the U.S.
Queen's Management Schools offers the opportunity for Erasmus and Study USA which demonstrates candidates as organised, independent, and adventurous individuals appealing to future employers and opening pathways to return to work abroad after graduation.
"The Placement Office has been supporting QMS students for over 20 years, providing them with a range of services such as embedded employability modules, one-to-one support and a range of employer events to ensure that QMS students are well equipped to thrive in the industry. The Placement Office also works in collaboration with a range of world-class employers, providing services such as job description consultation, advertising of vacancies, opportunities to engage with students on campus and much more"
Ciarán McMullan, Queen's Management School Placement Officer.
A current final year student of BSc Actuarial Science and Risk Management, Jill Copes, completed her compulsory placement year in Willis Towers Watson in Dublin where she worked on the Retirement Consultancy team in 2018/19.
"The Actuarial Science and Risk Management degree at QUB is very applied and I found that was a great advantage going into my placement year. Thanks to the QUB Placement Office the application process was very smooth and straightforward. I was able to apply what I had learned on the course while building on my industry knowledge and softer skills. Placement gives you a real feel for what career you might want to pursue after completing your degree. I was offered a graduate place in the WTW Retirement Consultancy team which I accepted, so I was able to focus on final year exams without the added stress of searching for a job. The placement year has by far been my favourite part of the actuarial course at QUB, and I am now looking forward to my future at WTW"
Jill Copes, Final Year BSc (Hons) Actuarial Science and Risk Management.