Queen's Management School Awarded Athena SWAN Bronze Award
Queen's Management School has been awarded an Athena SWAN Bronze Award in recognition of our efforts to eliminate gender bias and develop an inclusive culture that values all staff.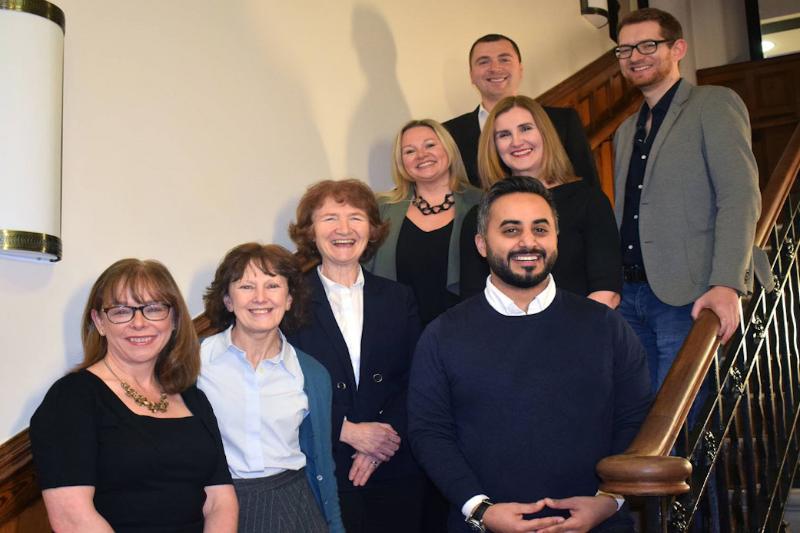 Launched in 2005, the Athena SWAN Charter was established to encourage and recognise commitment to advancing the careers of women in science, technology, engineering, maths, and medicine (STEMM). In 2015, the Charter was expanded to recognise work undertaken in the arts, humanities, social sciences, business, and law, and in professional and support roles. The Charter now recognises work undertaken to address gender equality more broadly, and not just barriers to progression that affect women.
In recent years, the Management School has taken a number of initiatives to improve the gender diversity of its staff, its management, and its study body. This has seen a number of women advance to Senior Management positions, including Head of School, Director of Postgraduate Education, and Director of Executive Education. The Management Subject Group, the largest in terms of staff and students within the School, is now led by a female academic, Dr Shirley-Ann Hazlett. In addition, we have been working with secondary schools in a bid to increase applications from female students, particularly within the disciplines of economics and finance, where they have been historically underrepresented across higher education. In 2019, we launched the Annual Mary McAleese Diversity Lecture Series as a platform to promote greater equality and diversity within the workplace. Following the inaugural lecture by Professor McAleese, the 8th President of Ireland, Dr Anita Sands, a global technology and business leader delivered an inspiring address in February 2020.
On notification of the award, Professor Nola Hewitt-Dundas, said: "We are delighted to be awarded Athena SWAN. This award acknowledges and endorses our efforts to ensure equality, diversity, and inclusion in the School. Ensuring an environment where staff and students can excel is critical as the School strives to equip leaders to transform local and global business and society through both education and research".
Dr Renee Prendergast, who serves as Athena SWAN Champion within the School alongside Dr Silviu Tierean, added: "The school has been working hard to promote an egalitarian culture in which the talents of all our staff and students are recognised and developed. We still have much to do but having our efforts recognised through this award gives us great encouragement".
For more information about our efforts to promote gender equality, diversity, and inclusion within Queen's Management School and society more broadly, please visit the Gender Equality section of our website.