Queen's Management School appoint Interim Head of School
Queen's Management School is delighted that Professor John Turner has been appointed to the role of Interim Head of School, following the appointment of previous HoS Professor Nola Hewitt-Dundas to the role of AHSS Faculty Pro-Vice-Chancellor.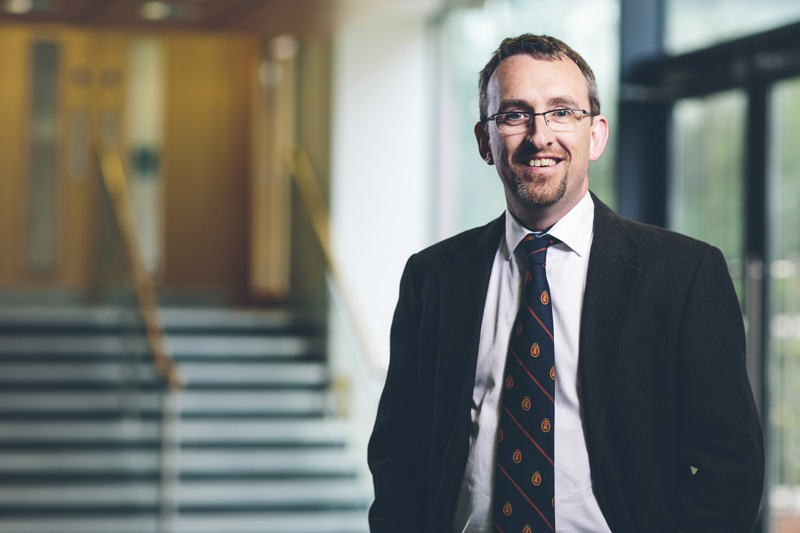 On taking up the post on 1st September, Professor Turner thanked staff for rising to the challenges presented by pandemic through meeting the needs of our students and clients, and engaging with wider society and businesses in an effort to help them think through the issues that have arisen due to Covid-19. John looks forward to working with closely with the School's senior leadership team and staff over the next 9 months, focusing on the delivery of an excellent student experience and provision of a safe learning and working environment for both colleagues and students.
John is a Professor of Finance and Financial History, Director of the Queen's University Centre for Economic History and previously served as Head of Queen's Management School from 2014 until 2017.
He has been a Houblon-Norman Fellow at the Bank of England and an Alfred D. Chandler Fellow at Harvard Business School. In 2018, John was elected a Fellow of the Academy of Social Sciences.
John is currently an editor of the Economic History Review. He has published an award-winning book entitled Banking in Crisis and has just published a new book entitled Boom and Bust: A Global History of Financial Bubbles.
John's current research project, sponsored by the Leverhulme Trust, explores the rise of the CEO.
You can find out more about Professor John Turner on the QUB website.
Queen's Management School send John best wishes and look forward to supporting him during his term as Interim Head of School.