Queen's Student Managed Fund AGM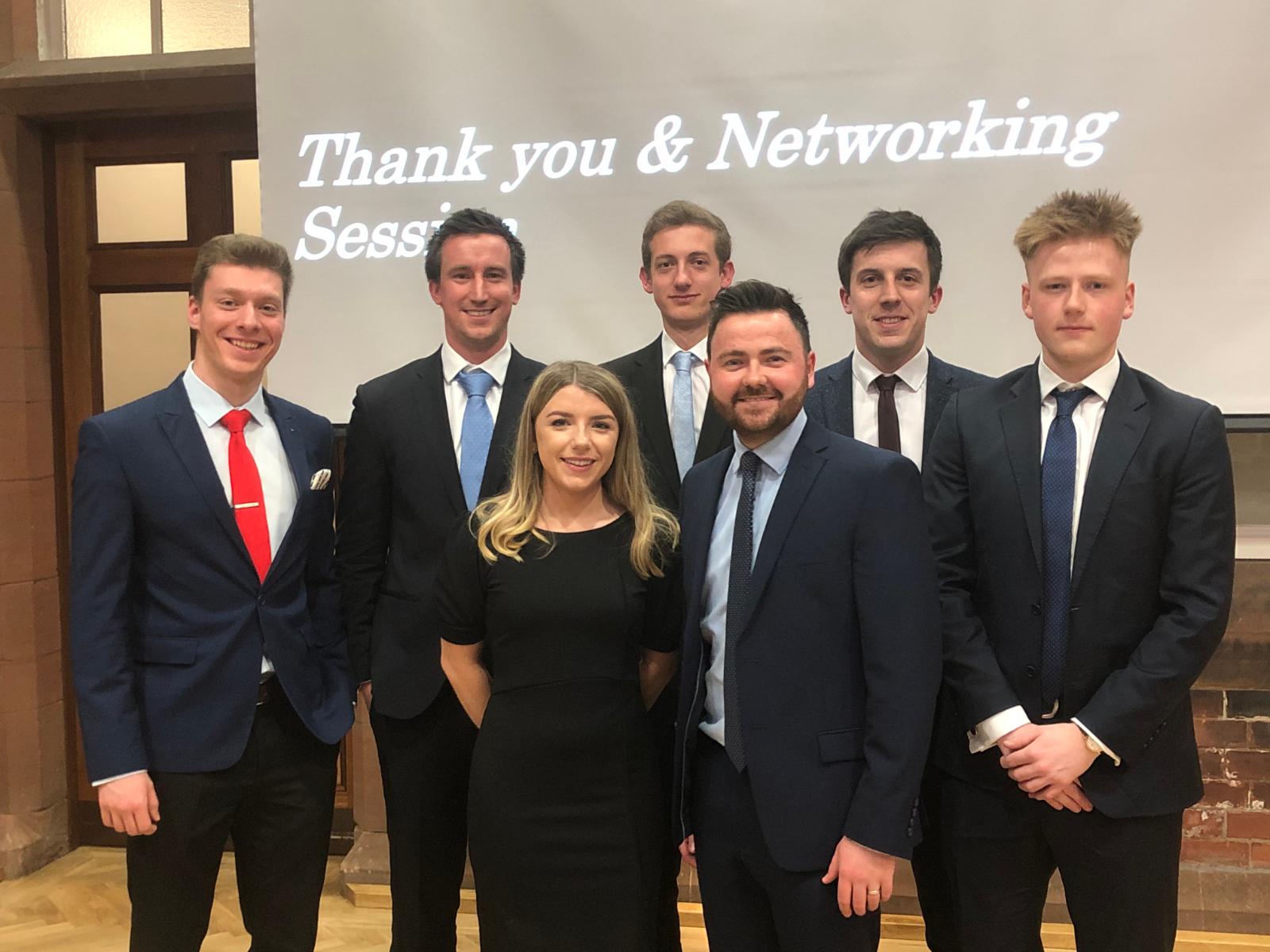 Queen's Student Managed Fund (QSMF) held their Annual General Meeting at Riddel Hall on Wednesday 23rd January. Now in its fourth year of operation, the fund has over £39,000 of assets under management.
We were delighted to welcome our sponsors Davy Group to the proceedings including this year's keynote speaker, David Finn, Head of UK Multi-Asset Portfolios. David surveyed the current state of the business, credit and market cycles and challenged QSMF members to consider the strengths, weaknesses, opportunities and treats of the global economy as they rebalance their portfolio later this year.
The evening featured updates on the organisation, positioning and performance of the fund from each of the Student Executive Committee: Megan O'Hanlon (CEO), Robert Cunningham (Chief Economist), Cory Armstrong (CFO), Matthew Bain (CIO), and Bogdan Golumbeanu (COO).
Echoing the theme of employability which underpins QMSF, Chris Power (Director and Chartered Wealth Manager, Davy) provided some key insights into preparing for a career in finance, with Jack Sleator (QSMF Analyst) providing a testimonial on his personal development within the fund. The presentations were followed by a reception providing a valuable opportunity for members to network with industry professionals and QSMF alumni.