QMS participating in the EFMD Global Virtual Fairs April 19th - 23rd 2021
We are excited to announce that Queen's Management School is taking part in the EFMD Global Virtual Fairs hosted by EFMD's Digital Recruitment Platform, Highered.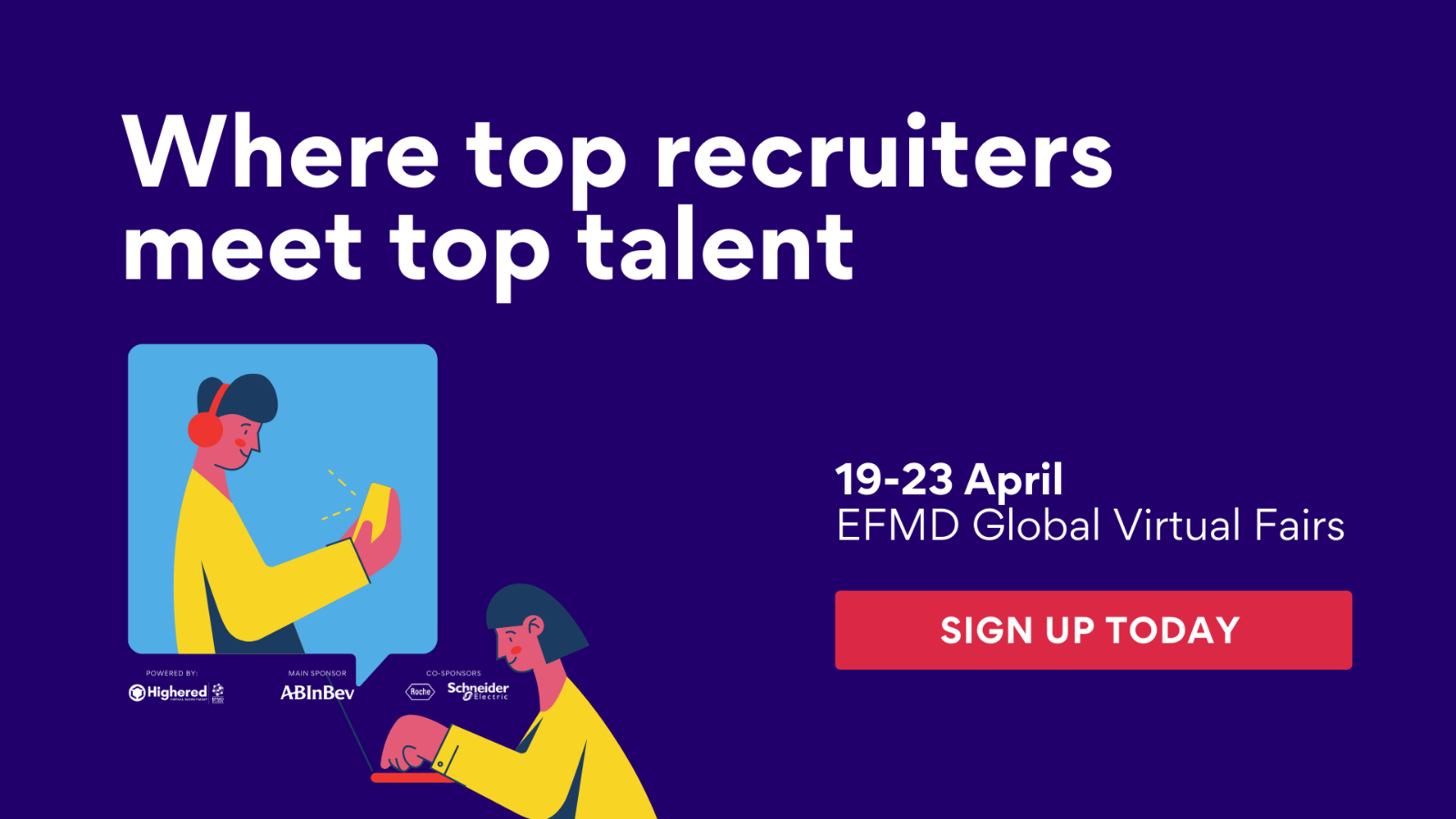 We are happy to announce that Queen's Management School will take part in the EFMD Global Virtual Career's Fairs by Highered, as part of an exclusive network of top schools across the globe. This week long virtual event will replicate a sophisticated job fair simulation environment that enables you to have real-time interaction, including one-to-one live chat with recruiters from leading companies and organisations, as well as video chat when enabled by certain recruiters.
The EFMD Global Virtual Fairs are open to both students and alumni, and will take place over the course of five days, from April 19-23. The event will feature multiple sector, profile and geographic-specific fairs all on a single platform in a pavilion-style format. The Pavilion Distribution Diagram below will give you an idea of the various industry specific sessions available.
What is there for you?
This is a great chance to introduce yourself to potential employers, meet with the recruiters and start applying to their opportunities
You can:
Visit the virtual booth of the local and global companies/organisations, filtering by sector and location
Attend live webinars/presentations organised by companies/organisations
Live chat and interview with recruiters. Simply reach out to a recruiter, and when they are online, you will be connected
Pitch your profile to recruiters as part of the "Pitch Perfect Challenge"
Each day you will also have the opportunity to participate in networking sessions, live CV Clinics and the online Digital Conference with leading Careers speakers. This fair, and the 'Talent Platform' for students and alumni to browse global opportunities, is completely free.
There is also a free Masterclass "Suceeding at the Virtual Fair" taking place on Thursday 15th April 2021 which can sign up for here.
Follow these steps to register for the EFMD Global Virtual Fairs:
Sign-up to the QMS GetHighered platform: QMS Highered Platform If you already have an account, simply log in.
You to be a verified student or alum to access the full features of your account. If the platform requests a "school email", simply enter your school email for verification.
After verification and a successful login, you will see a "Virtual Events"option on the menu at the top of your screen. Click on "Virtual Events".
After clicking on "Virtual Events", navigate to the event (The EFMD Global Virtual Fairs by Highered)and click on "Confirm your interest" to register.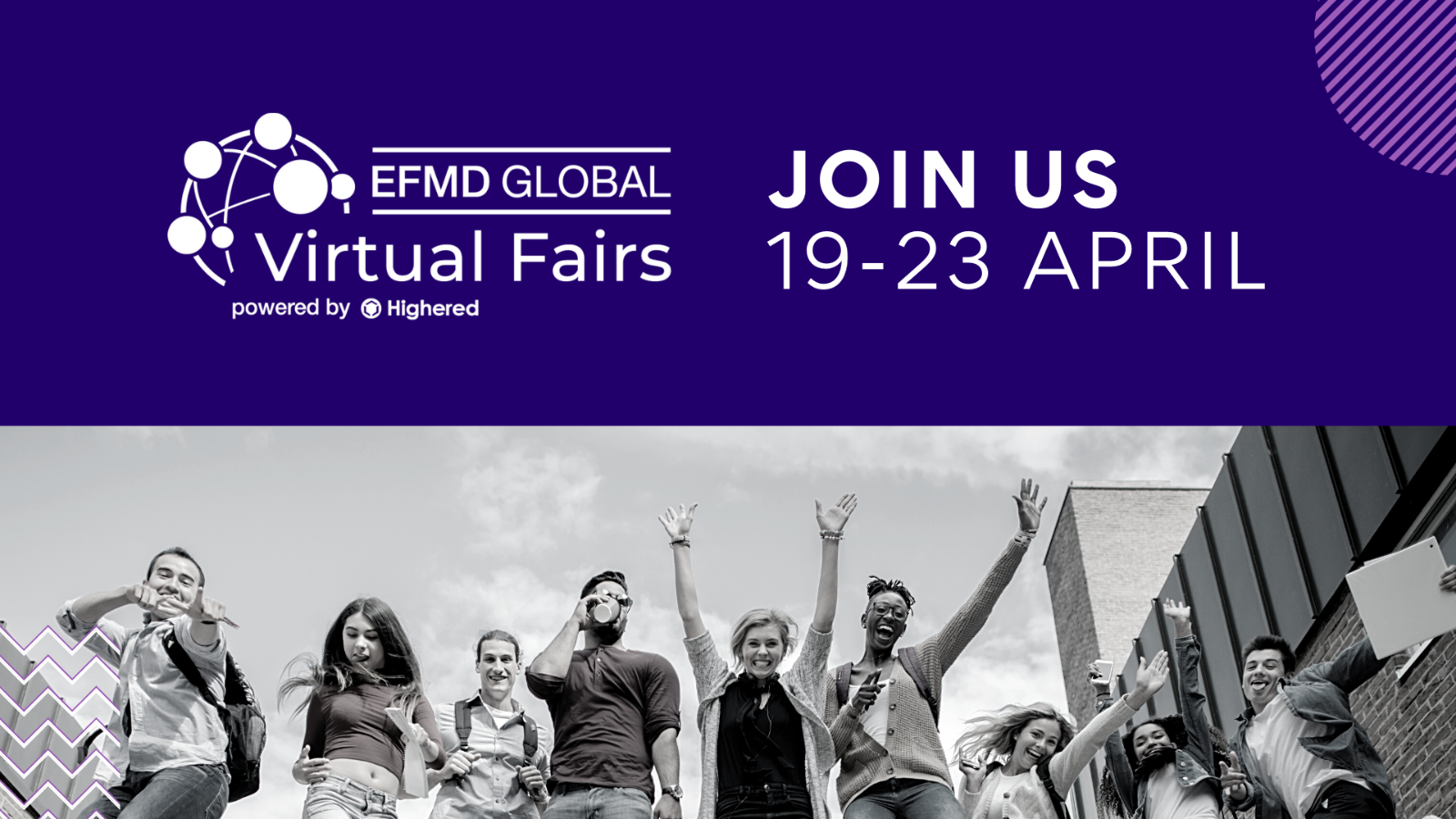 Highered
QMS Accreditation Team
Media
Kelly Tagg
k.tagg@qub.ac.uk