Queen's Management School Appoint Interim Head of School
Queen's Management School is delighted that Professor Patrick McCole has been appointed to the role of Interim Head of School from 1st September 2021.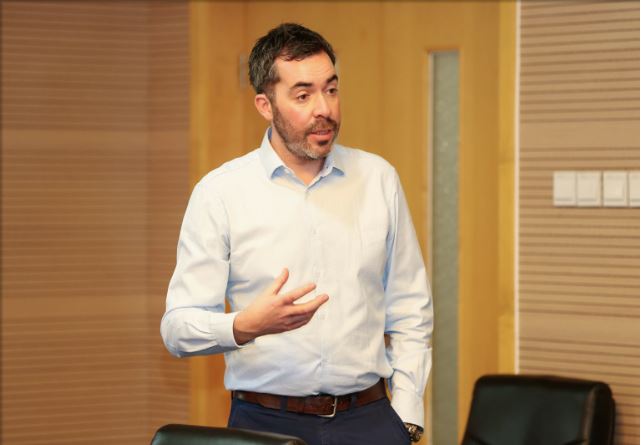 Professor McCole thanks colleagues for the commitment to quality of education that was delivered over the past 18 months during the challenges presented by Covid-19. Patrick looks forward to working closely with the School's senior leadership team and staff, focusing on progressing the School's ambitions and looking forward to the opening of the exceptional new Queen's Management School facility on the Riddel Hall campus in summer 2022.
Patrick is a professor of marketing and served on the School's Senior Management Team as Director of Internationalisation for 5 years.
He is also a visiting professor at Shanghai University of International Business and Economics. Before joining Queen's, Patrick worked at the University of Otago and Dublin City University.
Patrick's research interests include the role of trust in online (re)purchasing behavior and consumer privacy-calculus decisions in the Internet of Things (IoT) era.
He has secured approximately £1.5m in income to support his research from the British Academy, Economic and Social Research Council, Invest Northern Ireland as well as various Knowledge Transfer Projects (KTPs). Patrick has published in the European Journal of Information Systems, Information and Management, Journal of Business Research and MIS Quarterly, amongst others.
You can find out more about Professor McCole on the QUB website.
Queen's Management School send Patrick best wishes and look forward to supporting him during his term as Interim Head of School.