Queen's Management School Receives Second Acknowledgement for Excellence in PRME SIP Reporting
In May 2022, Queen's Management School was recognised for the second time by the Principles for Responsible Management Education (PRME) for achieving "Excellence in Reporting" at the PRME Global Forum.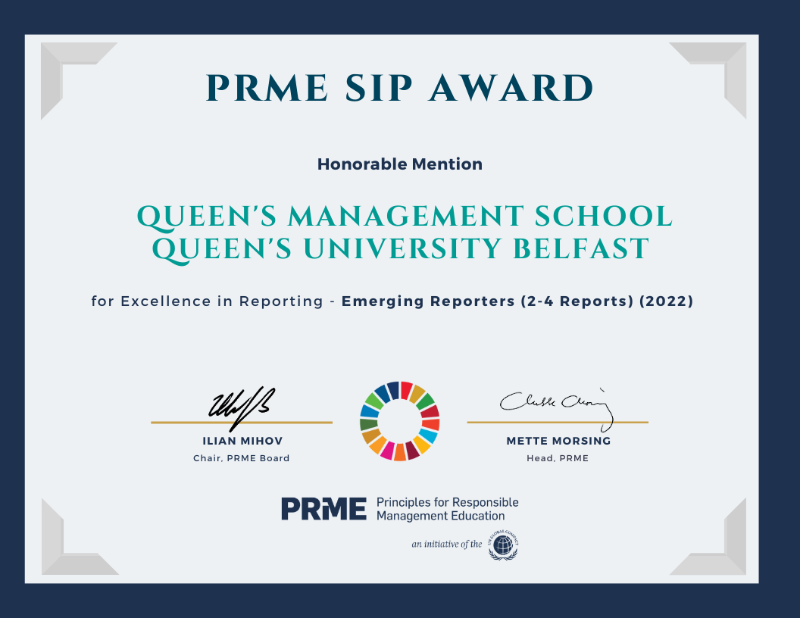 PRME is a United Nations-supported initiative founded in 2007 as a platform to raise the profile of sustainability in business and management schools around the world, and to equip today's business students with the understanding and ability to deliver change tomorrow.
Working through Six Principles, PRME engages schools to ensure they provide future leaders with the skills needed to balance economic and sustainability goals, while drawing attention to the Sustainable Development Goals (SDGs) and aligning academic institutions with the work of the UN Global Compact.
Our second PRME Sharing Information on Progress (SIP) Report includes a retrospective account of Queen's Management School's activities related to ethics, responsibility, and sustainability, as well as setting out a number of targets for the 2021-2023 period.
Key actions included in the PRME SIP Report include the hosting of events focused on business and sustainability, the continued delivery of the Northern Ireland Business and Human Rights Student Ambassador Programme, and the ongoing integration of the UN SDGs in teaching and research.
Initiated by the PRME Secretariat with key support and leadership from Special Advisor Giselle Weybrecht, the SIP Recognitions have become a hallmark event during each Global Forum, intended to showcase the most exceptional examples of SIP Reports from PRME signatories. In June 2020, our inaugural SIP report won the award for "Excellence in First Time Reporting".
On receipt of the second award, our Director of Ethics, Responsibility, and Sustainability & PRME Champion, Dr Laura Steele, said:
"At Queen's Management School we are committed to the Principles of PRME, as well as advancing the UN Sustainable Development Goals. We are delighted to have received this recognition of our continued efforts from the PRME Secretariat".
Copies of Queen's Management School's SIP Reports can be downloaded here.
For more information about PRME and the UN Sustainable Development Goals, or our work related to Ethics, Responsibility, and Sustainability more broadly, please visit our Ethics webpage or contact Dr Laura Steele (laura.steele@qub.ac.uk).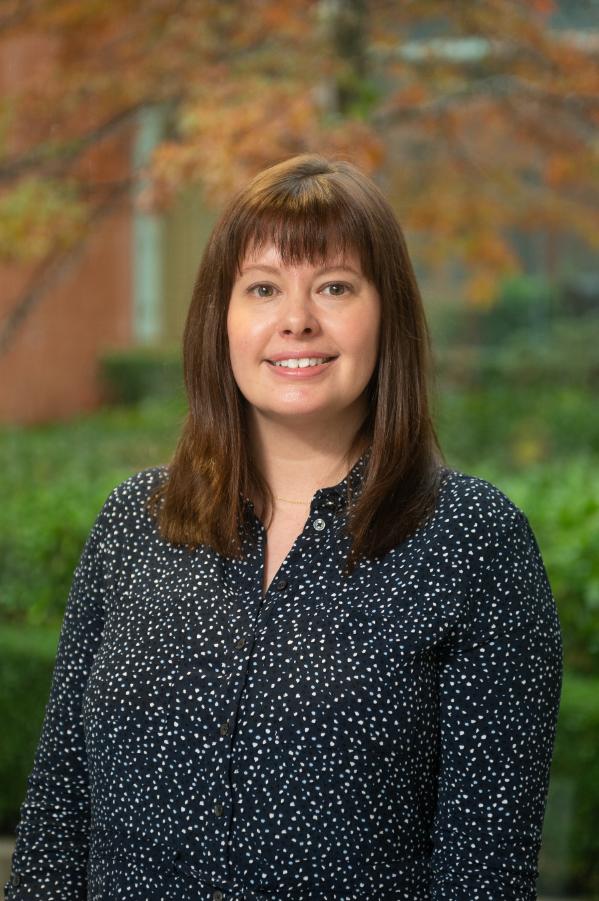 Dr Laura Steele
Director of Ethics, Responsibility, and Sustainability & PRME Champion
View Profile