Queen's Management School Recognised as a Leader in Delivering Public Good
School recognised as a leader in delivering public good in an influential new report by the Chartered Association of Business Schools (CABS).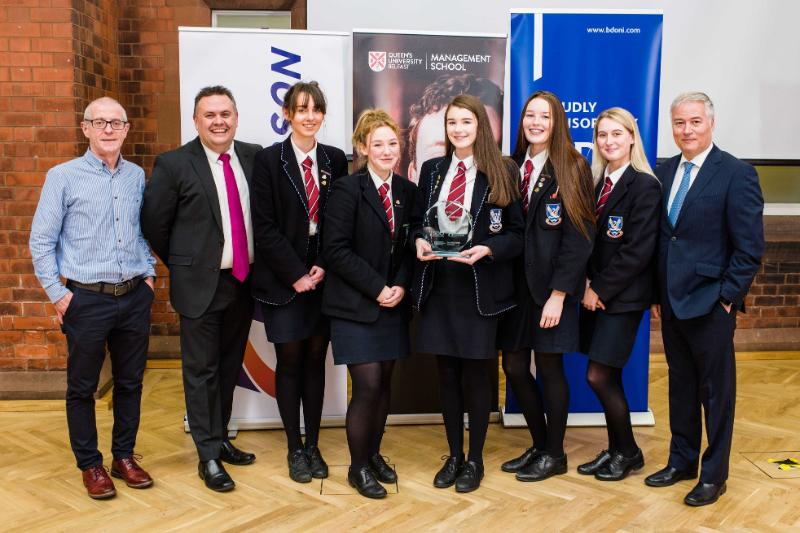 A new report, entitled "Business Schools and the Public Good", describes Queen's Management School as being one of a small group of UK business schools that are "purpose led", delivering public good through innovations in teaching, research, internal operations, and external engagement.
In particular, it highlights the School's "holistic" approach to ethics, social responsibility, and sustainability. Amongst other initiatives, it draws attention to the NI Business and Human Rights Student Ambassador Programme and the NI Schools Business Challenge.
Commenting on the report, Ethics, Responsibility, and Sustainability (ERS) Champion at Queen's Management School, Dr Laura Steele, said: "We are delighted to have been recognised by CABS and are committed to continuing to have a positive impact locally, nationally, and internationally."
CABS are the voice of the UK's business and management education sector. They support members to maintain world-class standards of teaching and research, and help shape policy and create opportunities through dialogue with business and government.
The UK's business schools contribute over £13b to the UK economy annually through their teaching, research, and wider impacts. They teach more students than any other subject in UK universities. Business and management graduates go on to lead global businesses or become entrepreneurs, contributing to our dynamic economy. Business school research has an impact across society and helps to turn our capacity for invention into viable businesses.
Queen's Management School was also awarded the prestigious EQUIS accreditation for management and business schools in May 2021.
Media
For more information on the School's work related to Ethics, Responsibility, and Sustainability, please click here, or email our ERS Champion, Dr Laura Steele: laura.steele@qub.ac.uk.