The Impact of Technologies on The Productivity and People of Northern Ireland
Dr Karl Matikonis at Queen's Management School is leading research into how the adoption of new technologies impacts on the people of Northern Ireland, including business productivity. Research begins in January 2023 and is funded by the ESRC.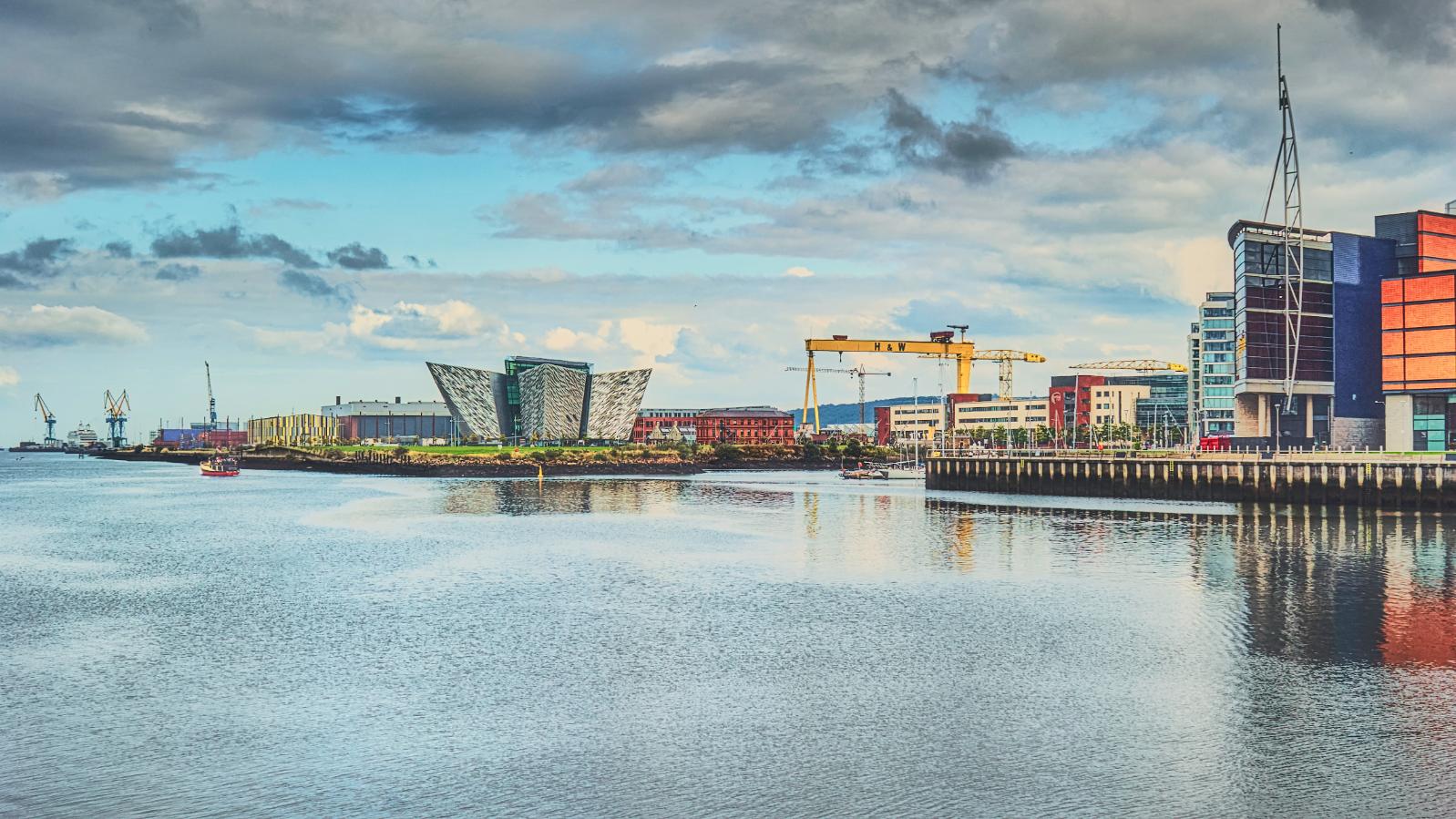 Adopting new technology is likely to bring a more competitive edge to businesses and increase productivity. However, recent research in the field indicates that new technology could also increase unemployment, social inequality, mistrust and even populism.
Currently, Northern Ireland (NI) is the least productive region of the UK in terms of output per hour worked. Additionally, NI has the greatest share of the digitally excluded population from all regions of the UK, making this research especially important to the country.
The research project will utilise data from the Northern Ireland Annual Business Inquiry (NIABI), which collects both financial and employment information from businesses and other establishments and covers roughly two thirds of the NI economy. This includes the production, construction, distribution and service industries in Northern Ireland but excludes public sector activity for the most part.
The NIABI will be used to investigate subsidies and investment in computers and machinery to see how they affect economic growth, inclusive growth, and green growth. The data studied will cover annual observations from most businesses in Northern Ireland between 2015 and 2020.
The overall goal is to explain how technologies affect the NI economy, including productivity and employment. Findings will be key to tackling a long-term NI productivity puzzle and technological anxiety amongst the population. The results will benefit policymakers and the general public of Northern Ireland, by providing an evidence base to enable better-informed policies.
Dr Karl Matikonis, lead researcher on the project and native Lithuanian, says:
"Most recently it has been reported that Northern Ireland faces an 18% gap compared to the rest of the UK in terms of productivity, and this has been identified as the main reason for slow economic growth."
"I am thrilled to have this opportunity to contribute to the economy of my newly adopted home and the livelihood of our communities by developing an evidence base on how technologies affect the Northern Irish economy."
The research will support the NI Department for Economy 10x vision, and is funded by the Economic and Social Research Council. Several colleagues from universities in Oxford, Manchester, Bologna, Budapest, and Rotterdam will also be working collaboratively on the project.
Find Dr Karl Matikonis online
Dr Karl Matikonis
Lecturer in Business Analytics
View Profile