Universities Collaborate To Better Understand 'Strategic Networks and Computation'
Queen's University Belfast, Dibrugarh University, Tezpur University, and Bodoland University have come together to develop a new multi-disciplinary module, 'Strategic Networks and Computation'.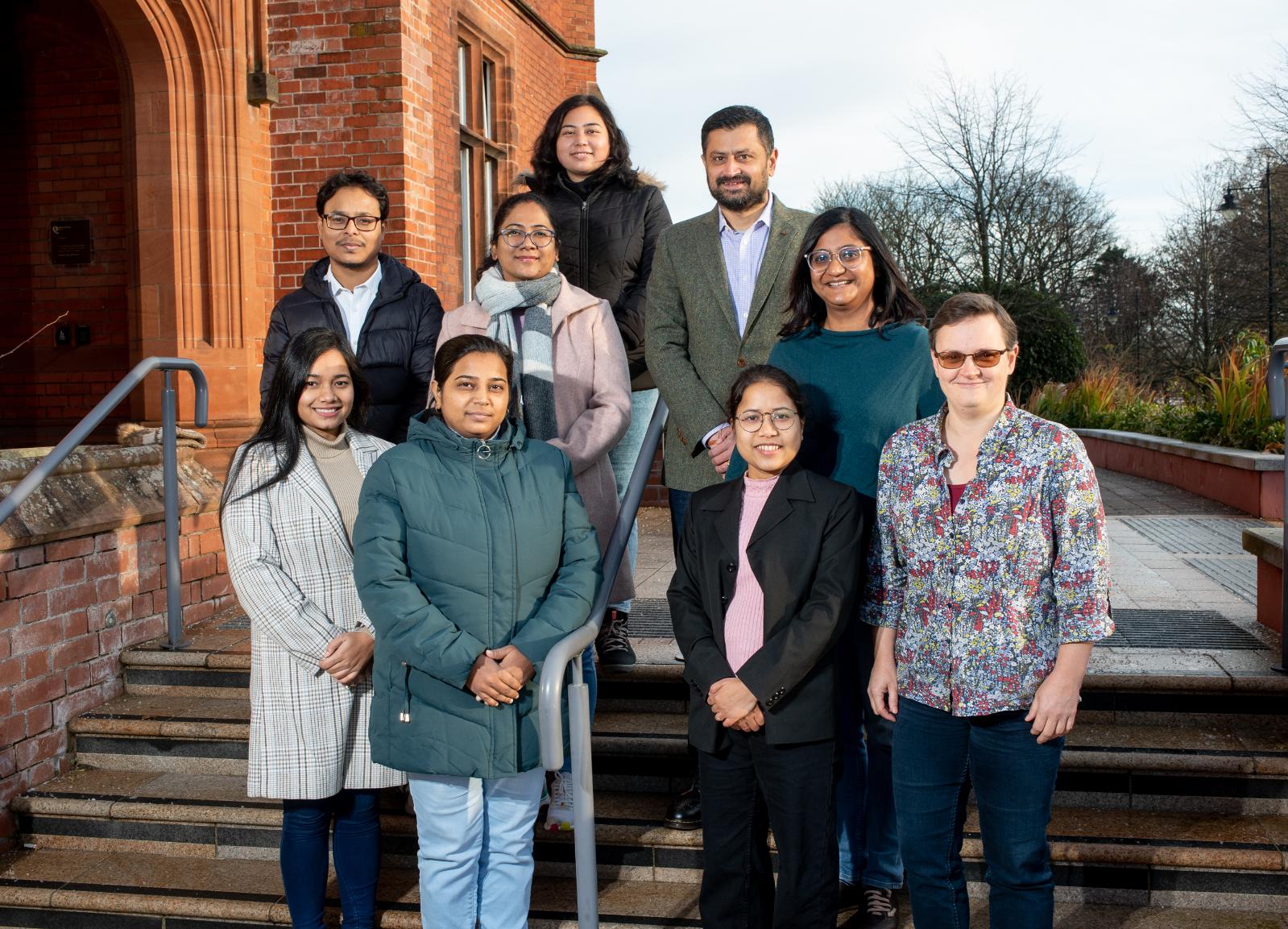 The study of complex network systems is an emerging field and the development of multi-disciplinary courses to understand how such complex network systems function is important. The proposed module builds on the problems of strategic networks in social and economic issues.
The collaboration is part of the British Council's 'Going Global' partnerships and the New Education Policy (NEP) of the Government of India.
The 'Strategic Networks and Computation' module is being developed by Dr Rajnish Kumar and Dr Sonali Sen Gupta, from Queen's Management School and Professor Surajit Borkotokey, from Dibrugarh University; Professor Nityananda Sarma, from Tezpur University and Professor Manjit Das, from Bodoland University.
Speaking about the proposed module, Dr Kumar from Queen's Management School said: "The proposed course is multidisciplinary in nature and addresses the emerging and pertinent theme of strategic networks and computing. It adds to the strategic formation and description of networks bearing insights from cooperative and non-cooperative game theory and their applications in Data Science, Machine Learning, and Artificial Intelligence.
"In view of the rapidly changing and inter-disciplinary nature of the employability avenues in the global market, students will be required to simultaneously possess proficiency in multiple disciplines and therefore, the proposed course will be a good fit for such requirements. Modern data science includes a large chunk of network studies and over a period of time, it is expected to engage almost all the disciplines of mathematical and social sciences for its development."
As part of a pilot for the module, six PhD students in Mathematics and Computer Science from Dibrugarh University and Tezpur University are visiting Queen's Management School.