Women are Equal to Everything
The 2021 Mary McAleese Diversity Lecture entitled Women are Equal to Everything was given by Lady Brenda Hale, former President of the Supreme Court of the United Kingdom.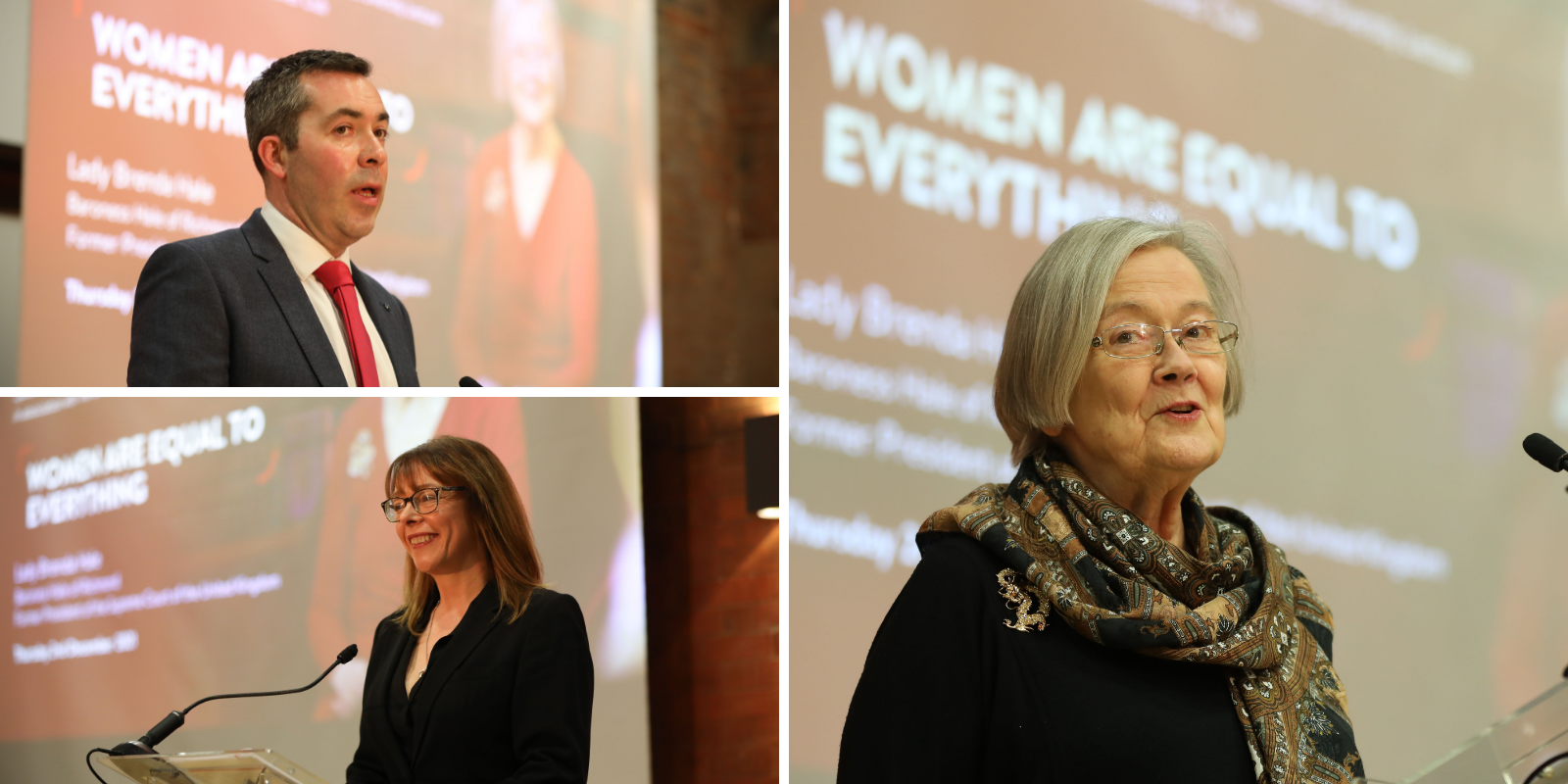 The lecture, which took place on 2 December 2021, drew on Lady Hale's own experience and her unparalleled knowledge of the legal profession but the issues explored are ones that affect women in every walk of life. Lady Hale pointed to some progress and suggested ten things that could be done to improve things further. A socially distanced audience of 80 attending in person in Riddel Hall and an online audience of 420 took part in a lively Q&A.
Lady Hale was introduced by Professor Nola Hewitt Dundas, Pro-Vice Chancellor of Arts, Humanities and Social Sciences at Queen's. A vote of thanks was given by Professor Patrick McCole, Head of Queen's Management School.
A recording of the lecture can be viewed here.