Francesca Morelli: From International Business student to Influencer Marketing Agency Director
Francesca Morelli graduated from Queen's Management School in 2019 and went on to found her own business, VAVA Influence.
I studied International Business with French at Queen's Management School and graduated in 2019. After graduating I went on to co-found my own company in 2020, VAVA Influence, Northern Ireland's first influencer marketing agency.
I am also the Enterprise Development Officer at Queen's University Belfast Student Union (QUBSU) where I spend my time delivering masterclasses to empower and motivate students who have dreams and plans to launch their own business.
We interviewed Francesca as part of World Entrepreneurs' Day 2022.
Why did you decide to go down the entrepreneurial route?
Due to my family owning a business, Morelli's Ice Cream, I always wanted to do business studies. Growing up in an Italian family and taking regular trips to Italy inspired a love and talent for languages, so that explains why I chose to study French alongside International Business! The compulsory year in France was an attraction too, and I got to spend nine months in Paris.
I never planned to start my own business. My dad always put us off the idea growing up as he knew how hard it was running your own business. However, my business partner (Chloe Henning) is an influencer and when we first met, I noticed very quickly the informality of influencer business deals in Belfast just by going to different jobs and events with her. I spotted the gap in the market and decided that if we didn't do something soon, someone else would!
My business, VAVA Influence, connects influencers with businesses for marketing and promotional purposes. We also ran Northern Ireland's first TikTok House and we are excited to put on Ireland's first dedicated influencer awards in September 2022. Additionally, we run TikTok Masterclasses and do some social media consultancy.
Whilst my degree at Queen's Management School had a multinational enterprise focus, I certainly learned and developed lots of skills that have helped me in starting and running my business locally in Northern Ireland. For example, the market research and analytical skills I gained throughout my degree have helped me in the set-up and every day running of my business.
What top tips do you have for students interested in becoming entrepreneurs?
Just start! You can put in place small, simple things to get started. For example, create social media pages and start posting content surrounding your industry, services, and team (even if it's just you). You don't have to know it all or have a perfect offering to get going, you will learn lots as you go.
Most importantly to become a successful entrepreneur you need to show commitment and dedication to the cause as well as the ability to learn from your mistakes.
You also must have confidence and believe in yourself! Backing yourself is essential to be able to carry out big or scary things. As a relatively new business, every day presents a new challenge!
We're constantly problem-solving to find the best way of doing things. Every new project we take on is challenging for us, but if it was easy, everyone would be doing it! You just have to batter on and try your best. In the past, if things haven't worked out as well as we thought they would, we've just learned from our mistakes and moved on.
Our VAVA masterclasses teach practical tips and tricks for businesses to be successful on social media - whether their objectives are building community, reaching new audiences, or creating amazing content about their products or services.
If you're a student at Queen's University Belfast, SU Enterprise run fantastic funding initiatives, mentorship sessions, competitions, and programmes to support student businesses and help you get off the ground. Email enterprisesu@qub.ac.uk to find out more.
Thank you to Francesca for sharing some snippets of her entrepreneurial journey with us. We wish her the best of luck in the future!
Find Francesca online: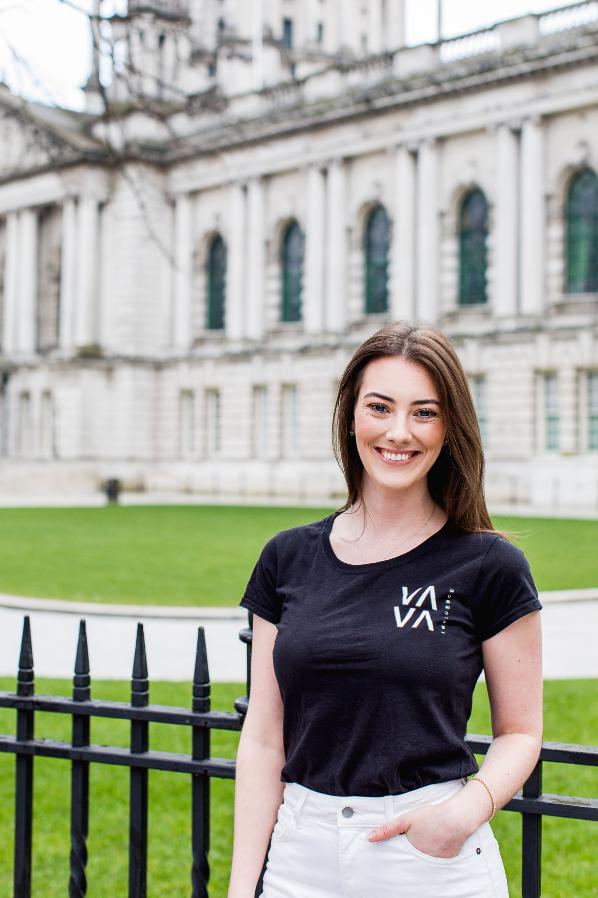 Francesca Morelli
Entrepreneur and Co-Founder of VAVA Influence
View Profile