Postgraduate Research: Tiarnán Investigates Post-Famine Poverty in Ireland
Tiarnán Heaney is a PhD student in Economics from Ireland, researching poverty and inequalities faced across different regions in Ireland following the post-famine period of 1872.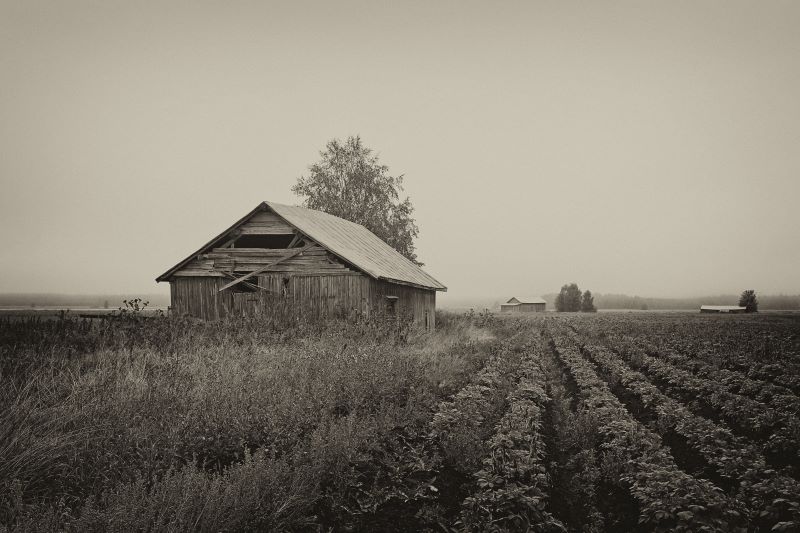 Why did you decide to study a PhD at Queen's Management School (QMS)?
I have been a student at Queen's University since I completed my undergraduate degree in Politics, Philosophy and Economics from 2014 - 2017.
During my undergraduate degree, my favourite modules were on Economics – due to the rigorous, interesting, and applied nature of the subject and the genuine teaching passion expressed by many of the QMS faculty members.
After I graduated in 2017, I went to work in the European Parliament as a Political Advisor for a few years, before taking up as position as a Constituency Office Manager for Martina Anderson MLA in Derry.
Throughout my time in politics, I always knew that I wanted to return to academia and pursue a MSc in Economics at QMS after my positive experience with the school at undergraduate level. I started the MSc in 2021, and graduated with distinction in 2022.
Completing the MSc in Economics presented me with an opportunity to combine my general sociological interest in poverty with modern economic modelling. Initially, I had intended to go back to the labour market on completion of the MSc, but I felt I had only begun to scratch the surface of economic investigations into poverty. I began to consider applying to the PhD programme.
I knew that the QMS learning environment was exemplary, and the passion of my lecturers for their subject matter really helped fuel my interest in research, particularly in studies of poverty in the fields of economic history and applied economics.
Given my wonderful experience at QMS to date and familiarity with the school and lecturers, it was really a 'no brainer' to apply to the QMS PhD programme to continue my study of poverty and improve my credentials as an economist.
I was the recipient of the QMS PhD Scholarship in Economics, and started my research in 2022.
Can you explain your area of research?
My research is based on measuring the distribution of poverty across time and geography, to understand its patterns and the factors that likely drive its dynamics. I am focused on the sphere of Irish Economic History, specifically the post-famine period after 1872.
During this period, there is strong evidence to suggest that the Irish economy was growing through factors like industrialisation, demographic upheaval, and socio-economic reform. However, to date, it is unknown how these factors impacted observations of poverty across the island of Ireland.
Many studies are limited by a lack of sub-regional data. For example, we don't know for sure how the Irish Land Acts, Franchise Reform or even Partition, affected living conditions in the peripheral Glenties area (County Donegal) compared to the more affluent areas of South Dublin or Ballymena (County Antrim).
To investigate this, I am studying annual financial reports of the Irish Poor Law, statistical information contained in the census, registrar general reports, and available datasets on rural labourers and land usage.
While my PhD research focuses on several aspects of Irish Economic history, it contributes more broadly to investigations into the economic impact of industrialisation, demographic change, Partition and socio-economic reform (such as land and electoral franchise reform).
How will this research be applicable outside of academia?
Poverty and inequalities are costly for society and business in general.
Economic studies suggest that poverty prevents economies from fully utilising their available labour resources. Areas suffering from high amounts of poverty are usually those with low productivity, low educational attainment, poor health and suffer from insecure employment outcomes and poor income earning potential.
Research which seeks to understand the distribution of poverty and the driving factors is vital to designing effective policies which target and reduce poverty and unlock the full potential of the labour force.
Who will benefit from engaging with this research?
Policy makers across the island of Ireland, the UK, and wider European Union
Senior advisors and researchers in economic development agencies
Senior leaders in third-sector organisations which tackle poverty.
What's your favourite thing about pursuing a PhD at QMS?
I love the autonomy of doing a PhD at QMS. I am free to design and hold myself accountable to my own work week. This gives me a lot of flexibility in my day and enables me to balance my research work with additional training opportunities, attending interesting seminars and PhD workshops to improve my research skills.
I am supervised by Dr Alan de Bromhead (primary) and Dr Alan Fernihough (secondary), and I could not ask for better supervisors. They are always on hand to give me feedback and have (on many occasions) ensured that I keep on track and don't get distracted by a million other interesting research questions!
We meet regularly to discuss my progress and have given me much advice on where to focus my academic energies, particularly when it comes to learning new spatial packages in R.
What would you say to someone considering a PhD at QMS?
I would highly recommend it undertaking PhD research at QMS. I have always found the faculty to be very approachable and highly invested in student's learning development.
Any prospective students of Irish Economic history may also be very impressed by the substantial depository of statistical information held in the McClay Library, as well as the expertise and professionalism of the subject librarian.
QMS provides an excellent environment to commit yourself to learning.
If someone is interested in your research, how can they reach you?
I would be happy to talk about my research and can be contacted on theaney01@qub.ac.uk.