Athena SWAN: All-Island Sharing of Best Practice
With keynote introduction by distinguished guest, Professor Dame Jocelyn Bell Burnell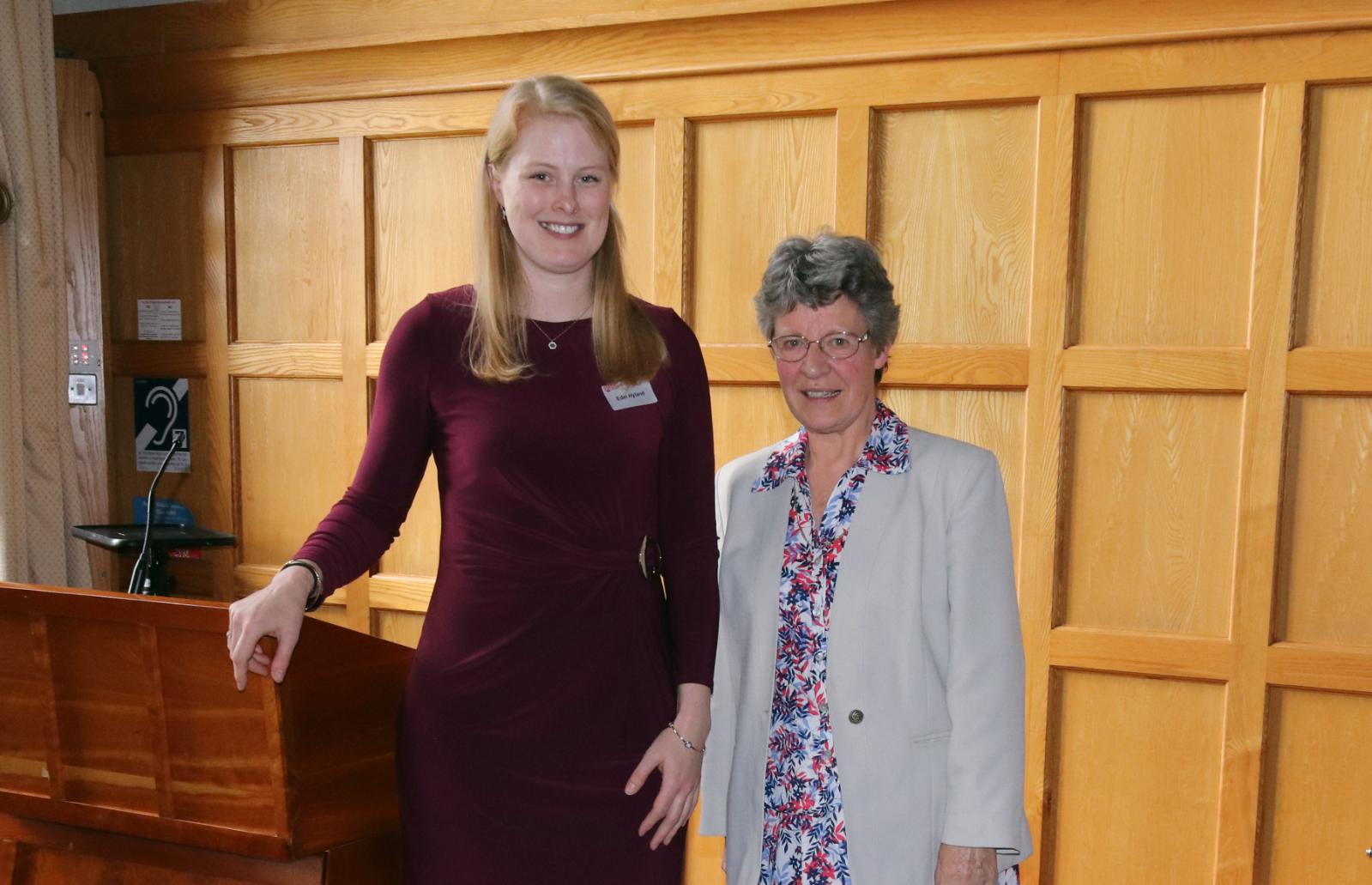 Above: (L-R) Dr Edel Hyland, SWAN Champion, School of Biological Sciences with Professor Dame Jocelyn Bell Burnell, Astrophysicist, University of Oxford
The School of Biological Sciences hosted a successful sharing of good practice Athena SWAN event on Friday 23 August 2019. This event was introduced by distinguished guest, Professor Dame Jocelyn Bell Burnell, a name that is synonymous not only with internationally acclaimed ground-breaking science, but also with promoting women in science. Professor Dame Bell Burnell was a co-founder of Athena SWAN awards. For many years she was one of the very few number of women in her field and as a consequence has spent much of her career championing for the advancement of women in Science.
The All-Island Sharing of Best Practice event was divided into two sections: Part 1: Introduction by Professor Dame Jocelyn Bell Burnell, 10.00 am - -11.00 am and Part 2: Workshop/round-table discussions, 11.30 am - 4.30 pm. The workshop/round-table discussions section of this event provide attendees with a forum to examine common themes and challenges in the Athena SWAN agenda and was a good opportunity to discuss potential ways to address these in an effective action plan. This sharing of good practice section was primarily aimed at staff in STEM related Schools/Departments from Universities across the island who are involved in the Athena SWAN application process.
The workshop/round-table discussions were facilitated by 'engage' eParticipation technology software which gave participants the opportunity to contribute to discussions in real-time using tablets to collate information. An official report was compiled for all attendees at the end of the event.
QUB Staff and Students can view a recording of Professor Dame Bell Burnell's Presentation below or to view this recording in full screen format, please select here. Please login using your QUB credentials.
If you experience any issues accessing this video, please contact Erin Davidson, (e.davidson@qub.ac.uk), ext. 2428.
Media