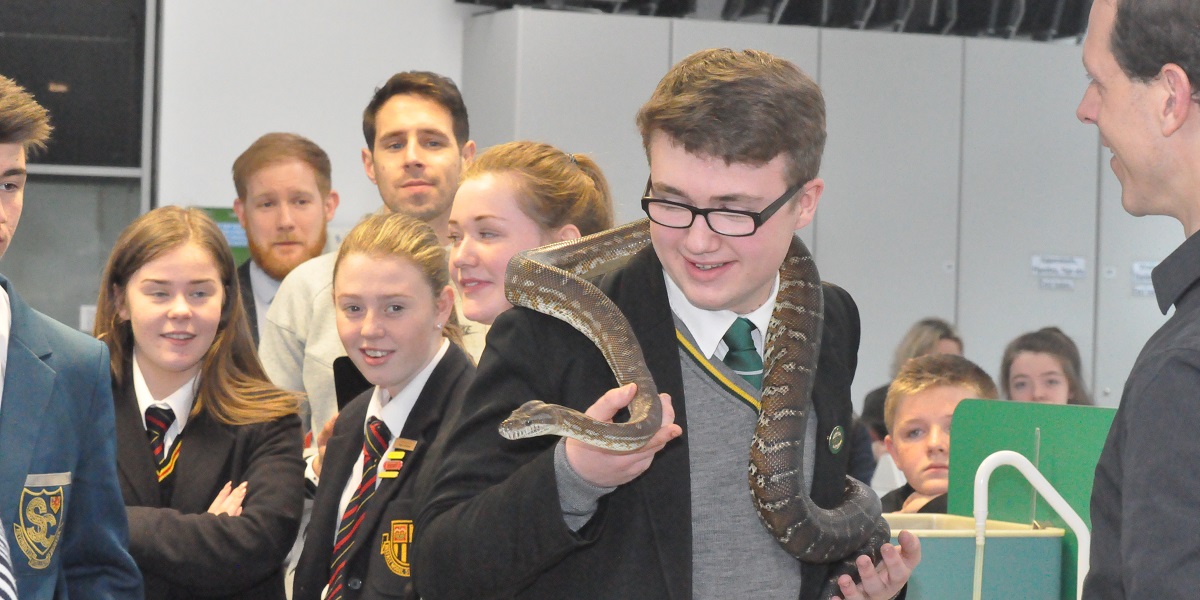 The school of Biological Sciences hosted "Young Academy" students from schools across the province, in conjunction with the QUB Widening Participation Unit, on the 13th of April 2016.
The Young Academy programme targets those that "are most able but least likely to attend university". As such 17 schools, identified as underrepresented in QUB admissions, sent 5 of their top performing pupils to sample life in the Faculty of MHLS.
As part of their visit to the School of Biological Sciences (SBS) the Young Academy were introduced to a range of live invertebrate and vertebrate animals including Caenorhabdits elegans, Ascaris suum, giant millipedes, New Caledonian gecko, Mexican red knee tarantula, carpet python, and spectacled owl with a focus how science plays a role in research relating to health, food security and conservation. The aim of this session was to inspire young people about biological sciences and demonstrate how SBS is tackling some of the most important problems facing our society.
Latest News