Three in a row for this PhD scholarship winner
Congratulations to Chloe Hanna on winning the NI Department for the Economy Award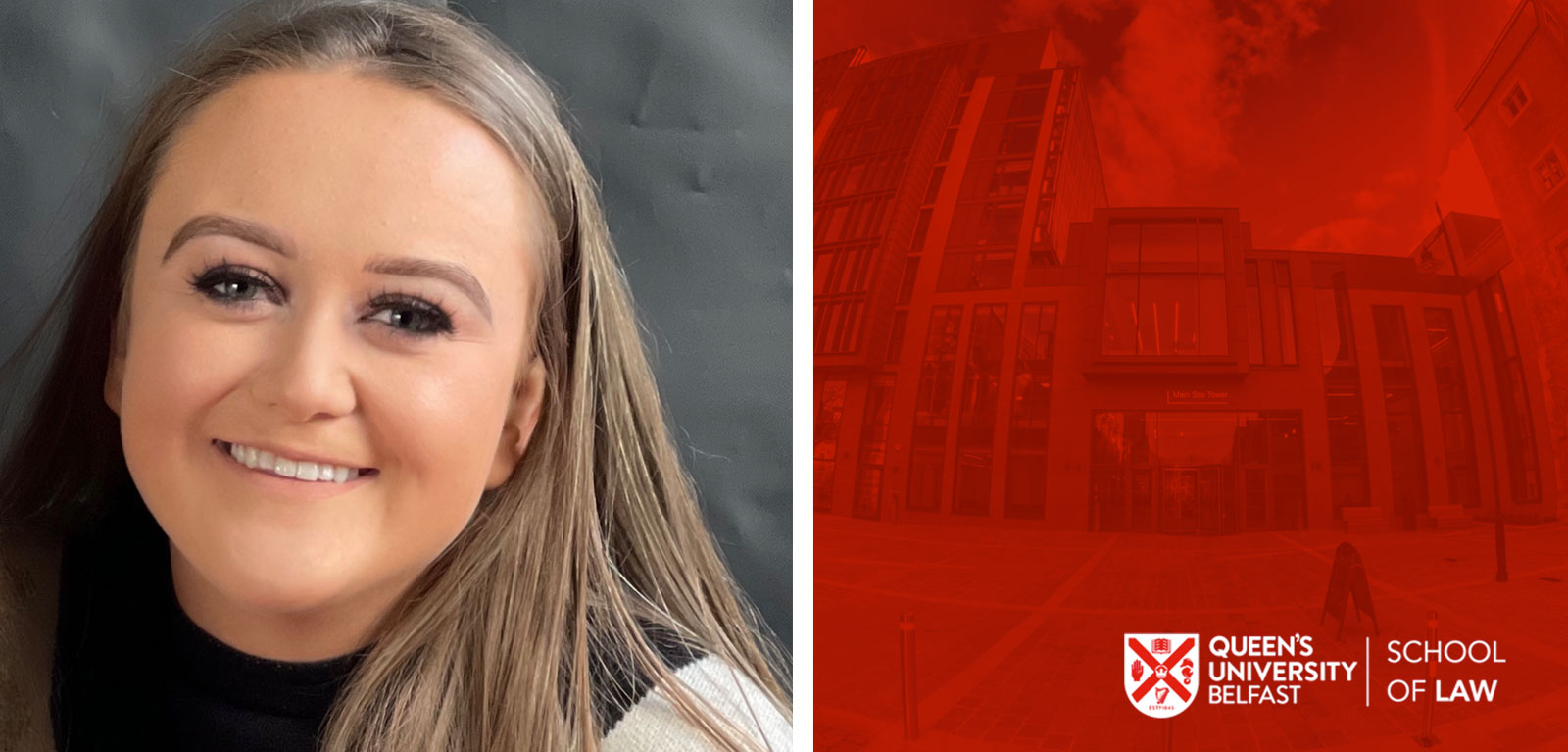 In 2020, Chloe Hanna graduated from QUB Law with First Class Honours in her undergraduate law degree. She is currently studying for a Master's at QUB Law, and she has just learned that from October 2021, she will be doing a three-year doctorate, with a scholarship from Northern Ireland's Department for the Economy.
Chloe's award-winning PhD project is titled 'He Who Shall Not Be Named? Rethinking Northern Ireland's Approach to Defendant Anonymity in Rape Trials'. It explores the legal landscape on defendant anonymity in Northern Ireland and the recommendations made in relation to this matter in the 2019 Gillen Review into Serious Sexual Offences.
Chloe's PhD could have policy and legislative implications going forward as the Department of Justice works toward reforming the law and procedures around sexual offences in Northern Ireland.
QUB Law's Dr Eithne Dowds and Professor Anne-Marie McAlinden will be supervising the PhD project. Dr Dowds, who taught Chloe during her undergraduate degree, is delighted that the project has secured full funding:
"Chloe's project on defendant anonymity in Northern Ireland will make a really important contribution to the growing research on the law and policy around sexual violence in this jurisdiction; I very much look forward to seeing her work develop. Congratulations Chloe!"