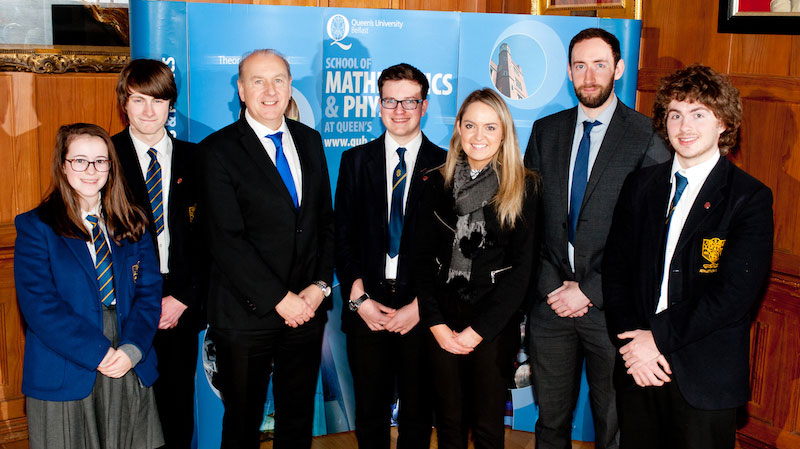 2016 Schools Mathematics Competition
The 2016 Mathematics Competition was held on Friday 2nd December. Twenty two teams of school pupils took part, each containing hour team members. Teachers were in attendance but not allowed to help!
Picture are one of the winning teams, from Belfast High School, together with Prof Ian Williams, Deand of Education for the Faculty.
Latest News