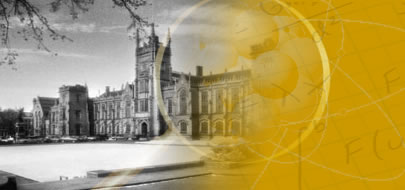 Thursday 5 May at 5.00 pm
Mauro Paternostro, Professor of Quantum Optics and Quantum Information Science, School of Mathematics and Physics, will deliver his inaugural lecture, 'Quantum effect in a Classical World', on Thursday 5 May at 5.00pm in the Bell Lecture Theatre, New Physics Building. Refreshments will follow in the IRCEP Interaction Area.

If you would like to attend, please RSVP to Jenny McCabe: j.mccabe@qub.ac.uk; 028 9097 6124.
Latest News