MATHSWEEK IRELAND event took place on Friday 18 October in the foyer of PFC.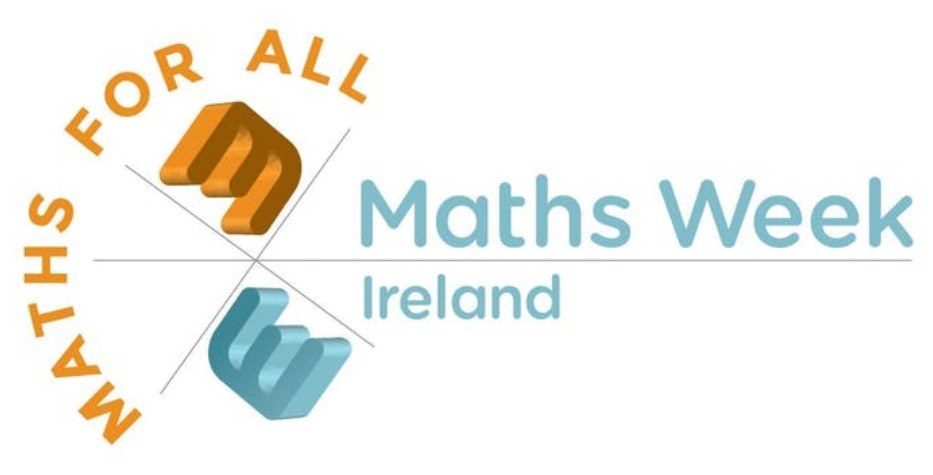 Over 350,000 people across the island of Ireland got involved in Maths Week 2019, including 150 students from local schools who attended the Julia Robinson Maths festival (JRMF) hosted at Queen's. Dr Mark Saul, CEO of JRMF and Dr Eoin Gill, co-founder of Mathsweek Ireland, joined staff and students from the school of Maths and Physics to facilitate the festival QUB on Friday 18th October. A Festival is an event at which students play with mathematics. Typically, there are a dozen or more tables, each with a facilitator and a problem set, game, puzzle, or activity. Students play and explore individually or in groups, share insights, and make discoveries. The event at QUB was a huge success, largely thanks to the enthusiastic and inspirational group of undergraduate students who helped to facilitate the activities.
Maths Week is the biggest celebration of mathematics of its kind and aims to promote the benefits of maths to pupils and the wider community. The all-island event, supported locally by the Department for the Economy, promotes a positive image of mathematics and its applications in everyday life.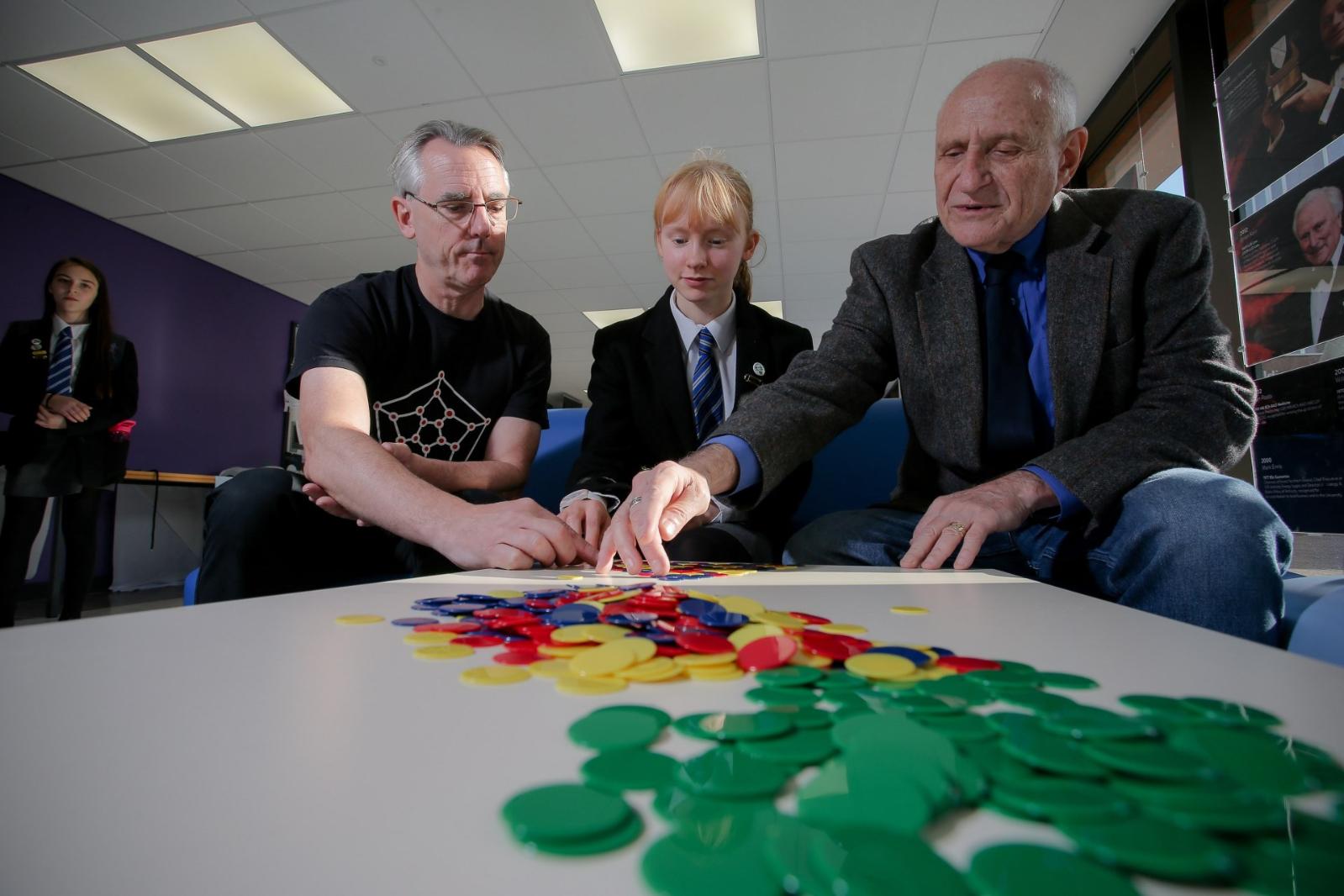 Dr Mark Saul, CEO of JRMF and Dr Eoin Gill, co-founder of Mathsweek Ireland demonstrating to schools.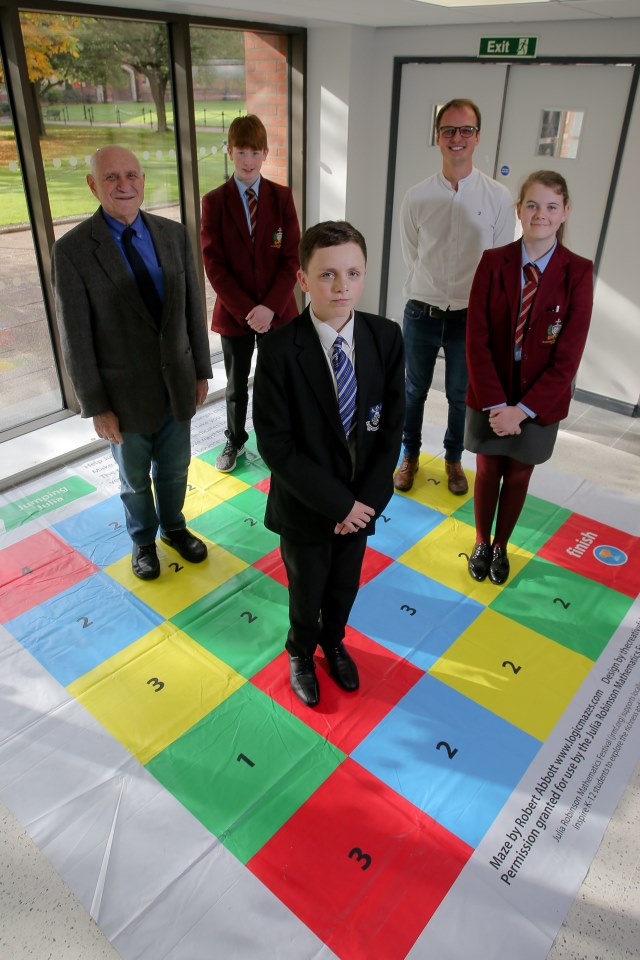 Dr Mark Saul and Dr Andrew Brown enjoying the MathsWeek demos with schools.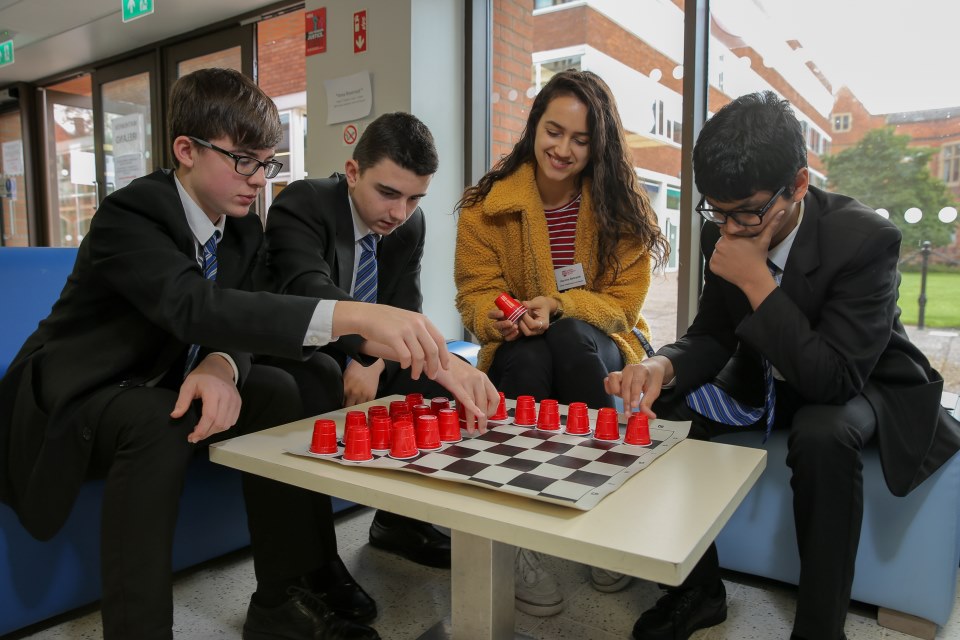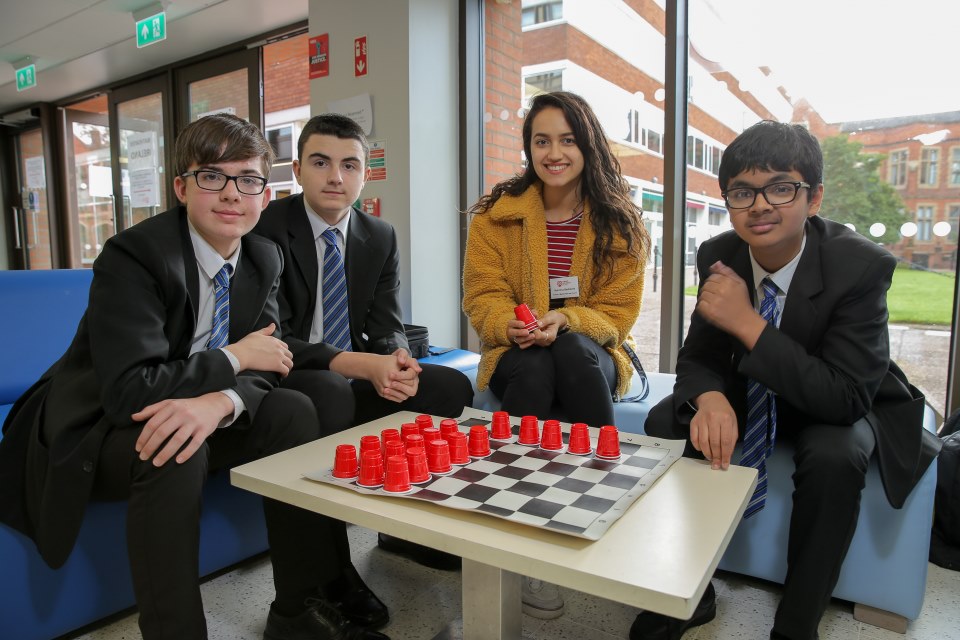 Our Lady and St Patrick's College, Knock, students Killian, Jack and Roshan are pictured with Queen's University maths student and Maths Week mentor Karolina Bednarek celebrating Maths Week 2019 (12-20 October).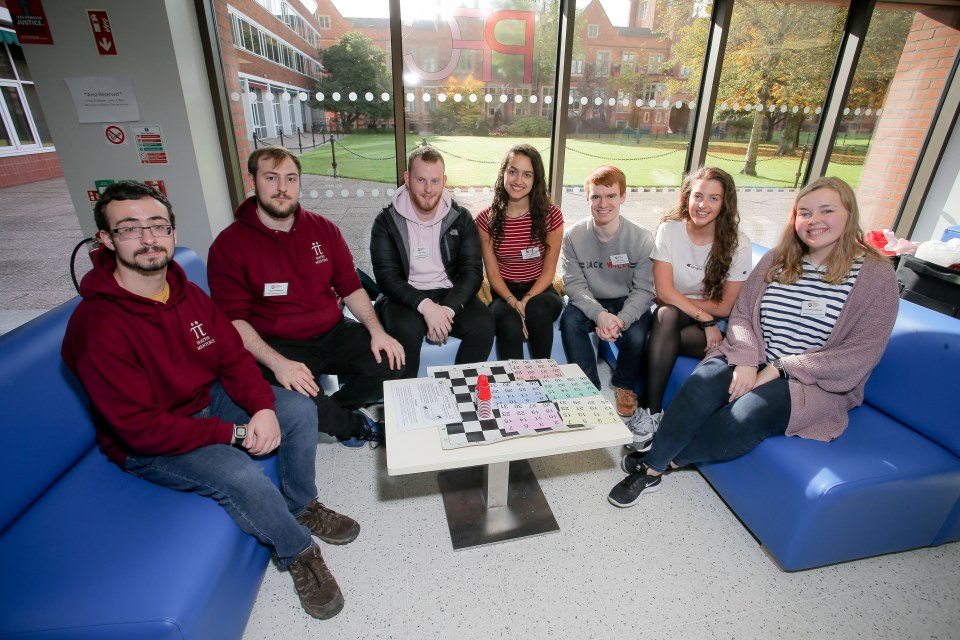 A team of maths mentors who are all studying maths at Queen's University Belfast supported Dr Mark Saul Executive Director of the Julia Robinson Maths Festival at special workshop sessions for Northern Ireland secondary schools.
Maths mentors pictured (l-r) are Daniel Buckley, Mark Aleksiejuk, Ryan Keenan, Karolina Bednarek, Jamie Lutton, Laura-Jane Elliott and Lynda Hutcheson.
Daniel Buckley (left) a Queen's University Maths student took part in this year's Maths in the City event at Victoria Square, Belfast to mark Maths Week Ireland 2019. Also pictured is Maths Week co-founder Eoin Gill (2nd left) and Belfast family Mairead Magill and Kieran Mooney and their children Jude, Aoife and Killian.