Staff Breakfast event for Action Cancer for Breast Cancer Awareness Month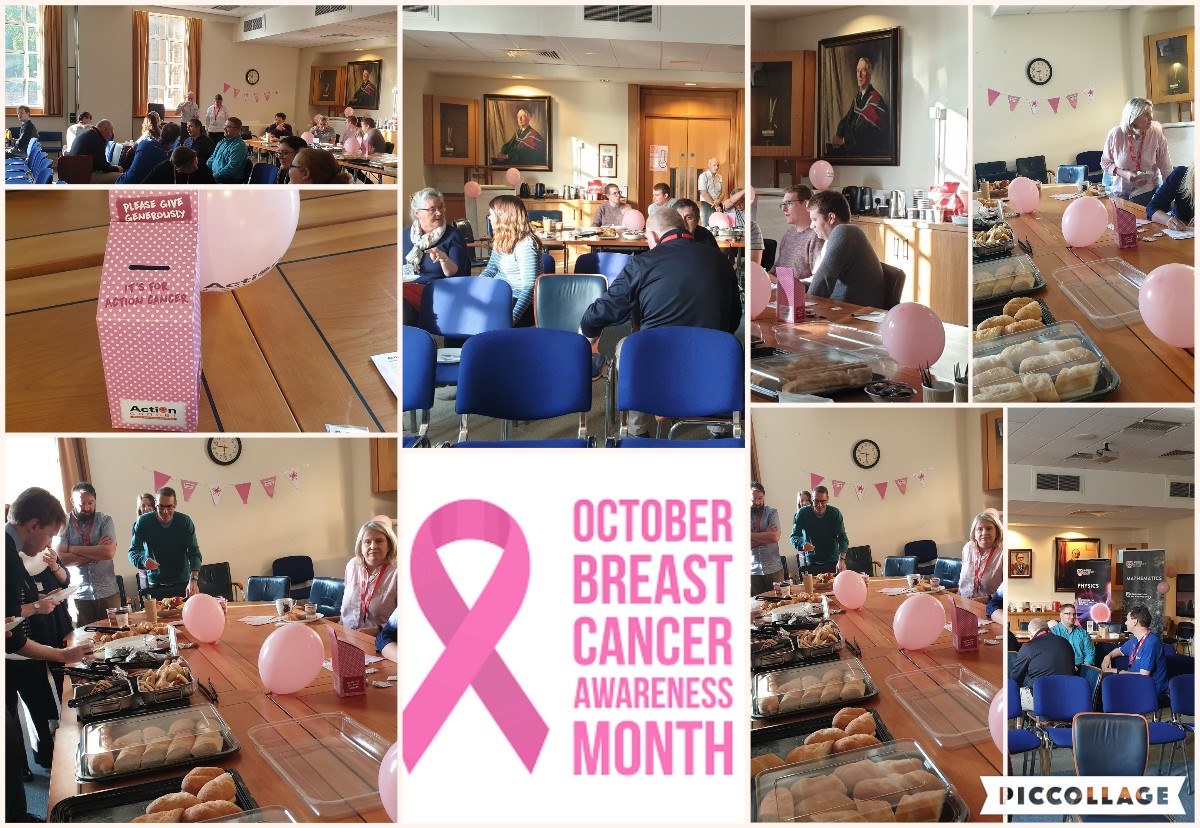 Big thank you to staff who attended - it was great to see everyone together during a busy time of year.
Message from Maria Jordan, Corporate Fundraiser Co-ordinator for Action Cancer:
"Thank you very much for holding your coffee morning – it raised a brilliant £247!!
As were able to gift aid this money it went up to £270! Thank you very much to everyone at the Maths and Physics department who helped organise and to everyone who donated "
See below for Action Cancer's thank you to our School on social media: