UNIVERSITY OPEN DAYS for school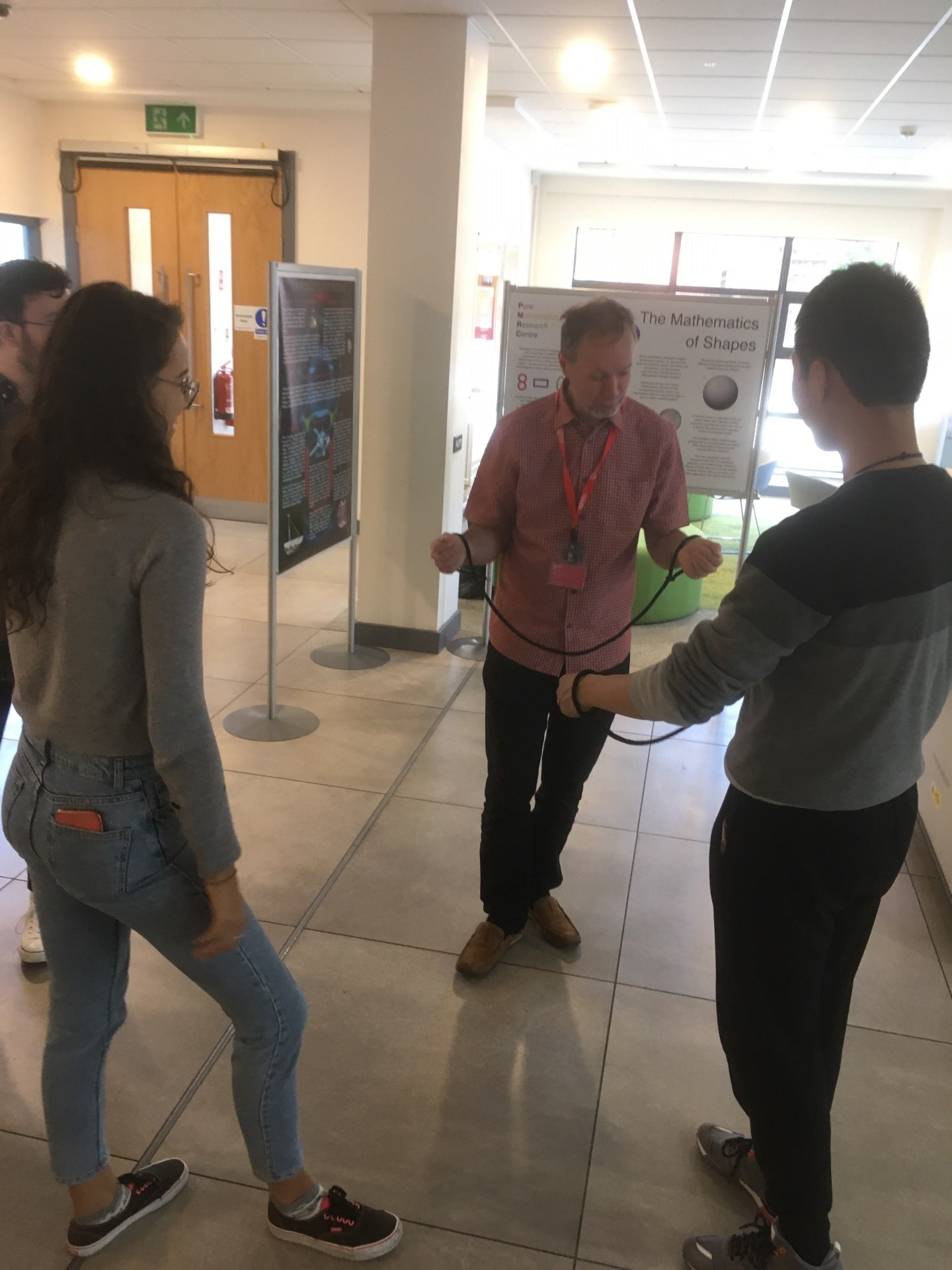 UNIVERSITY OPEN DAYS for school groups took place on Thursday 5th & Friday 6th September with the Family Open Day on Saturday 7th Sept 2019.
Thank you to the staff and students who helped out with the University Open days at the start of September. The university as a whole welcomed more than 13,000 visitors, and more than 300 attended events in the school across the three days. Those visitors to Maths and Physics were treated to the usual array of physics experiments, maths puzzles and tricks, and subject talks. During the down time the maths mentors even tried to coerce Victor into changing disciplines. (Un)fortunately, after careful topological considerations he was able to escape and return his attention to the physics labs.