Career Day for PhD students and postdocs in the School of Maths & Physics
The Career Day for PhD Students and Postdocs which will take place on the 24th of September 2019 at the IRCEP building.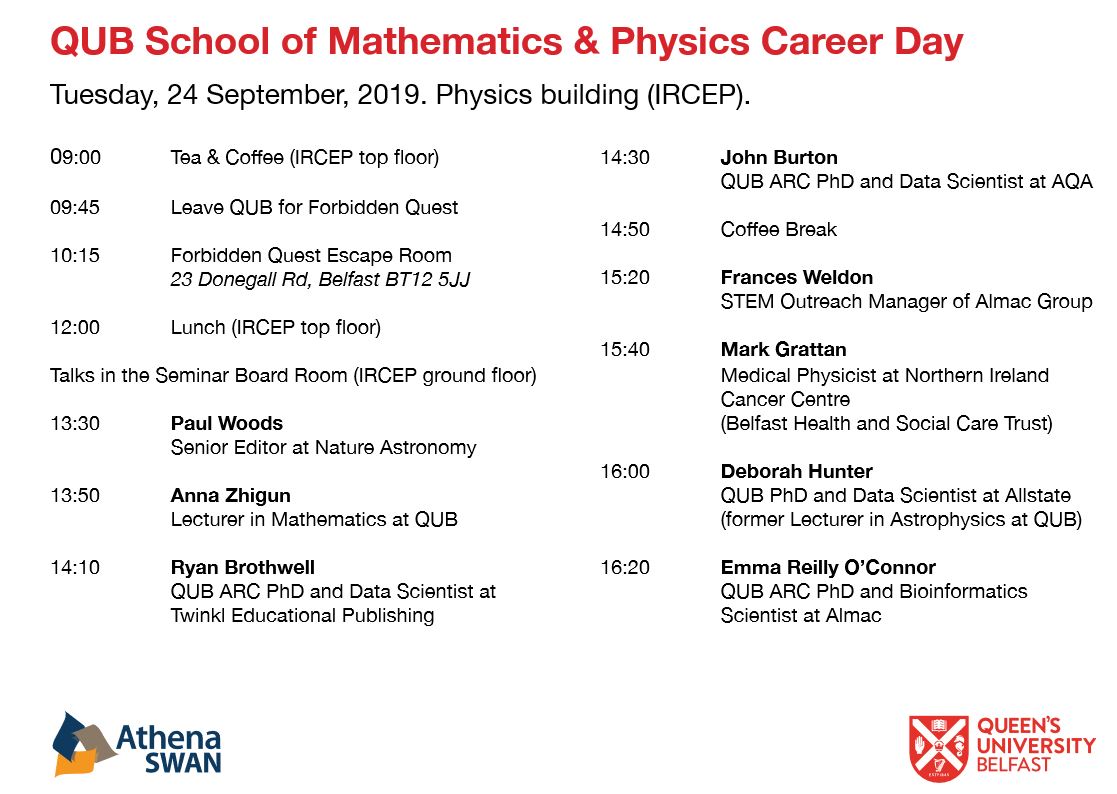 Career Day for PhD students & postdocs, September 24th
If you haven't registered yet, please do so by filling in the online form on the website https://forms.office.com/Pages/ResponsePage.aspx?id=6ner6qW040mh6NbdI6HyhhvSlyd938BCtdaT21glkTFUQ0lPOTBFRDNLT1hOUTQ5NkxQSk43TVpDVS4u.
Thank you very much and hope to see you there.
Dr Ricardo Puebla
School of Mathematics and Physics
View Profile