Careers Spotlight on Maths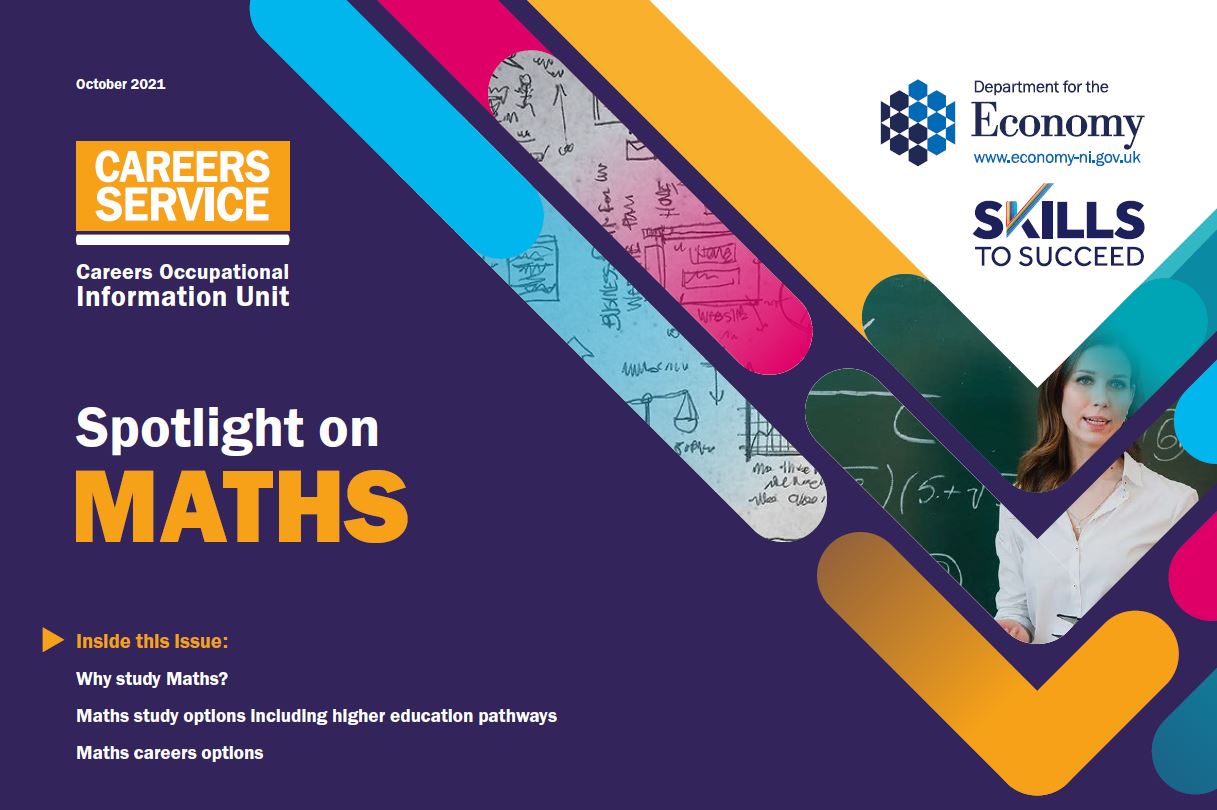 The second of the DfE Careers Occupational Information Unit bulletins is now available and, once again, the School of Mathematics and Physics is the key to your future career!
Following on from the first career guide on Physics, the Careers Service "Spotlight on Mathematics" feature has been released to coincide with the all Ireland festival of "MathsWeek". Produced in conjunction with the Institute of Mathematics and its Applications, Queen's University Belfast and The Open University, the document showcases the advantages of studying mathematics and the wide variety of careers options associated with the subject.
You can read about a School graduate, Dr Frances Denny, who is now a Business Operations Manager for Exploristics Ltd. Dr Denny discusses her career journey in our School from an undergraduate degree in Mathematics, to a PhD in Statistics! She also shares her advice for those considering pursuing the study of maths and statistics.
Further information is available here.
Your future is bright with Mathematics at our School!!