Dr Raymond McQuaid awarded a Future Leaders Fellowship from UKRI
A lecturer from the School of Mathematics and Physics has been awarded a Future Leaders Fellowship as part of a £109 million investment from UK Research and Innovation (UKRI).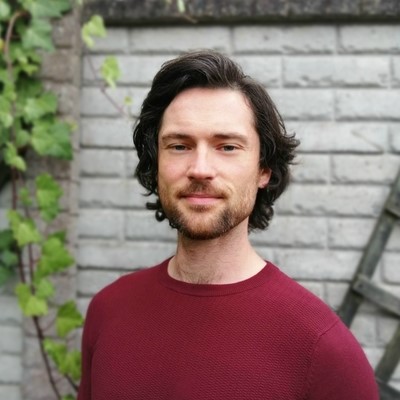 Dr Raymond McQuaid is one of 101 research and innovation leaders of the future from universities and businesses across the UK to be named a fellow.
Dr McQuaid will be investigating how a new type of reconfigurable nanomaterial called 'domain walls' can be used to control the flow of heat at the nanoscale. These experiments will be carried out at the Centre for Nanostructured Media at Queen's with input from a network of collaborators across Europe, including Luxembourg Institute of Science and Technology, University of Santiago de Compostela, Institute of Material Sciences Barcelona and Tyndall National Institute.
Dr McQuaid said: "We've all felt the heat generated by a mobile phone running a power-hungry navigation app or by a laptop running video conferencing software. This is because modern microelectronic devices have become increasingly power intensive over recent decades to keep up with performance demands, which leads to substantial amounts of excess heat. Existing solutions, such as fans and heat sinks, which divert heat away from crucial components to ensure reliable device operation and performance will simply not be able to keep up with the thermal management demands of future electronic devices. There is now a realisation that new innovative materials technology that can handle excess heat generated at the level of the individual nanoscale components is required."
He added: "I am both honoured and excited to receive this Fellowship, which gives me the opportunity to build a team and carry out the fundamental materials research that is needed to take on this challenge."
The Future Leaders Fellowships scheme is designed to establish the careers of world-class research and innovation leaders across the UK.
Announcing the successful fellows at the Future Leaders Conference, Science Minister Amanda Solloway said: "We are committed to building back better through research and innovation, and supporting our science superstars in every corner of the UK".
"By backing these inspirational Future Leaders Fellows, we will ensure that their brilliant ideas can be transferred straight from the lab into vital everyday products and services that will help to change all our lives for the better."
UKRI Chief Executive, Professor Dame Ottoline Leyser, commented: "Future Leaders Fellowships provide researchers and innovators with freedom and support to drive forward transformative new ideas and the opportunity to learn from peers right across the country.
"The fellows announced today illustrate how the UK continues to support and attract talented researchers and innovators across every discipline to our universities and businesses, with the potential to deliver change that can be felt across society and the economy."
The UKRI's initiative aims to support the creation of a new cohort of research and innovation leaders who will have links across different sectors and disciplines. Awardees will each receive between £400,000 and £1.5 million over an initial four years. The grant supports challenging and novel projects, and the development of the fellow's career. The funding can also used to support team members, their development, and pay for equipment and other needs.
For more information on the UKRI Future Leaders Fellowships, please visit: https://www.ukri.org/funding/funding-opportunities/future-leaders-fellowships/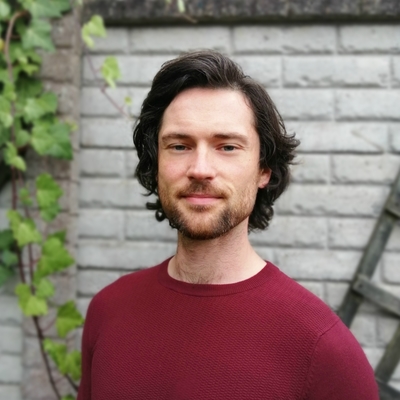 Dr Raymond McQuaid
School of Mathematics and Physics
View Profile