Graduation Celebration Event
Today marks the date when students from the School of Mathematics and Physics who graduated virtually during 2020 and Summer 2021 enjoy a celebration event on campus.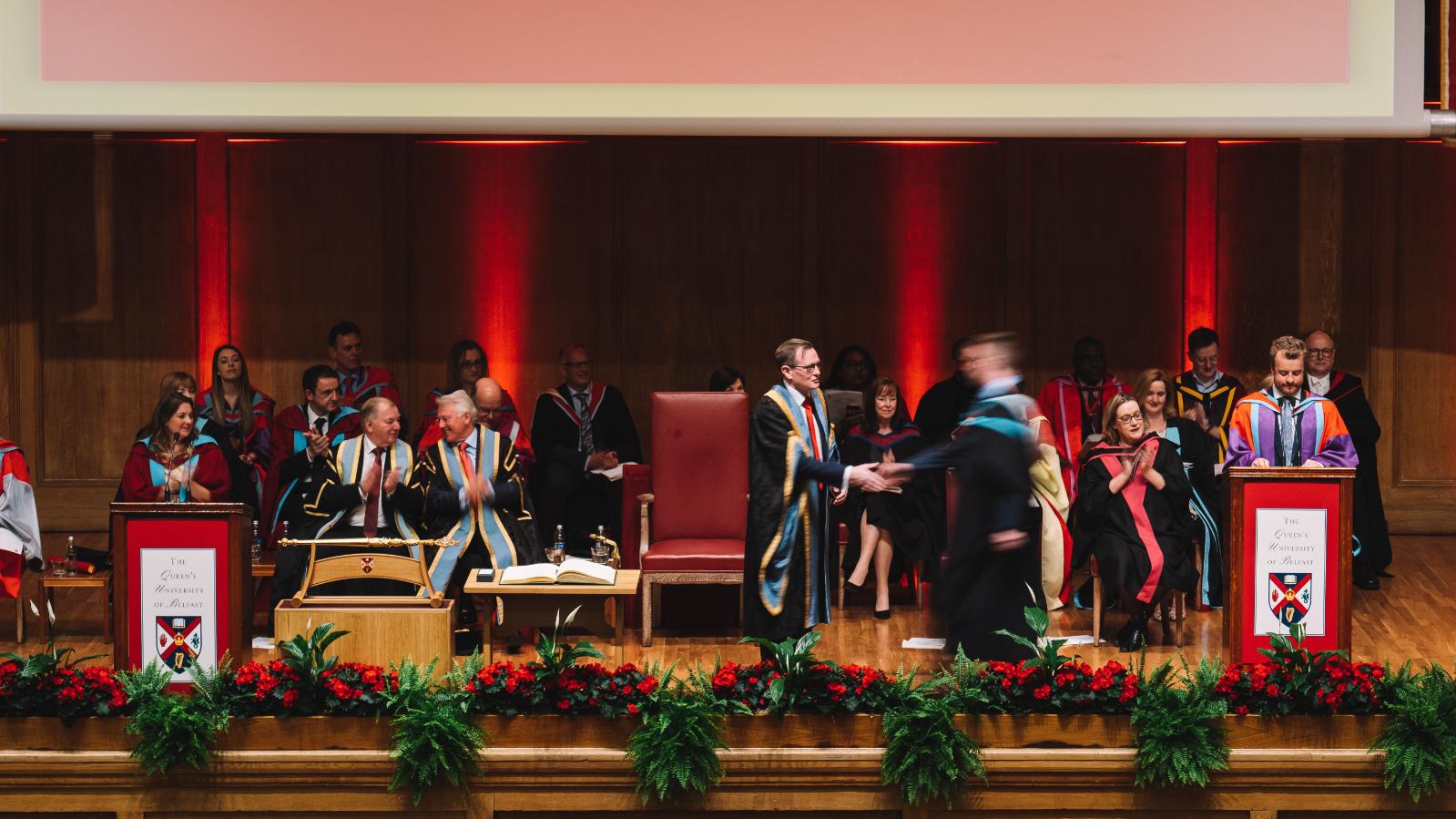 The last 18 months or so have certainly been a challenge and we are now in a positon that in-person graduations can be accomodated once again. A chance for our brilliant students to be able to have the experience they deserve, and furthermore share that experience with their classmates and loved ones.
Shortly before the 1pm ceremony, which is available by live stream on the QUB Facebook page and also the QUB YouTube channel, the procession of graduands will commence from the Black and White Hall to the beautiful Whitla Hall. The short walk will give our students a chance to reflect on their journey to this point before taking their seats in the hall. Each and every one of them have achieved their degrees in unparalleled circumstances and deserve all the plaudits that they will receive on this day.
So classes of 2020 and Summer 2021 CONGRATULATIONS!!
WATCH THE GRADUATION LIVE STREAMS
All the Celebration Events will be live streamed on the Queen's YouTube channel and our Facebook page.
They will appear live as the ceremonies start.
Access the YouTube channel
View on Facebook