Hamilton Prize 2016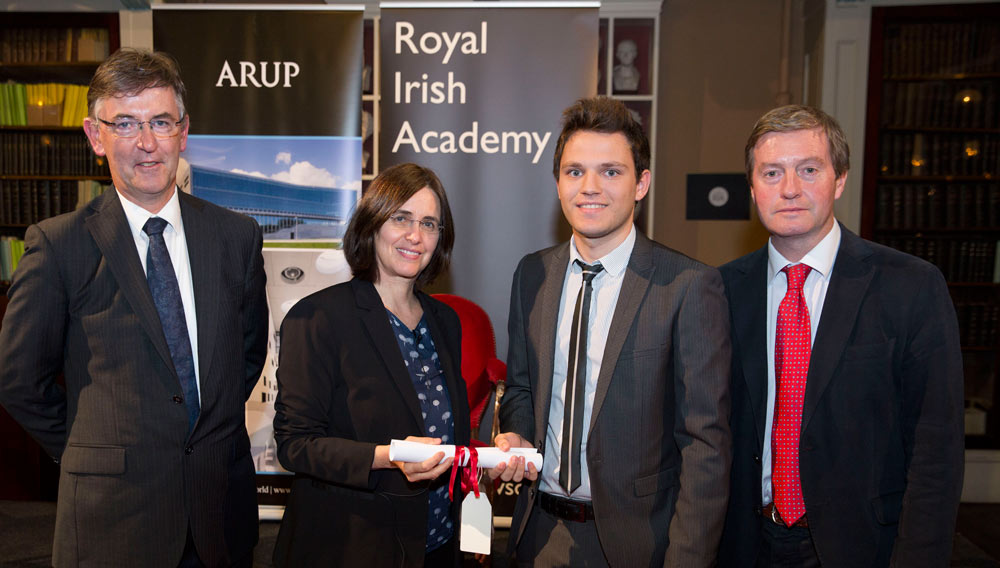 MSci student Thomas Mellon has won the RIA Hamilton Prize for his outstanding performance in mathematics here in the School.
Hamilton Prizes are awarded by the Royal Irish Academy to the best students in the penultimate year of undergraduate mathematical studies in ten institutions across the island of Ireland.
The prizes, awarded on Hamilton Day each year, are named for Sir William Rowan Hamilton, a physicist and mathematician born in Dublin in 1805 whose work in mechanics has become an indispensable plank of contemporary applied mathematics and physics.
Thomas Mellon scored highly across the board in his second year exams, and is currently pursuing his third year on the MSci Mathematics, Statistics and Operational Research pathway.
Director of Education Prof Hugo van der Hart said: "Thomas has shown great promise, and it is great that his hard work has been recognised in this way. We look forward to working with him again – and seeing who follows in his footsteps this coming year".