Maths Competition 2022
It was fantastic to welcome the Mathletes back on campus for the 2021-22 Maths Competition.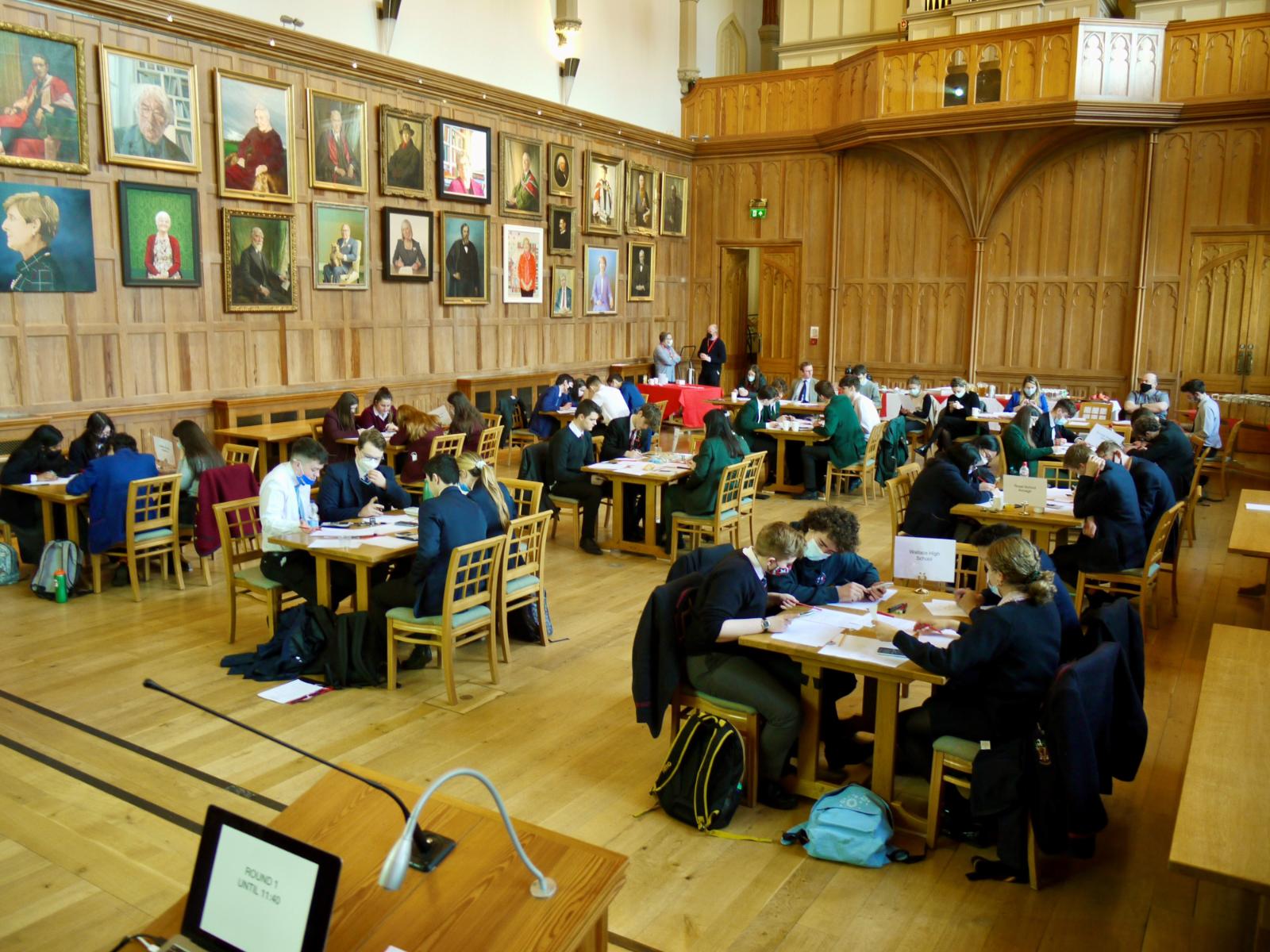 The 2021-22 QUB Maths Competition for Schools was held in the grand setting of the Great Hall on Tuesday 8 February 2022. With 9 schools from around the country taking part in a very testing competition, and unfortunately several schools having to withdraw at short notice because of Covid-19 related difficulties.
The winning teams were: Friends School Lisburn (1st place);
Belfast Royal Academy (2nd place);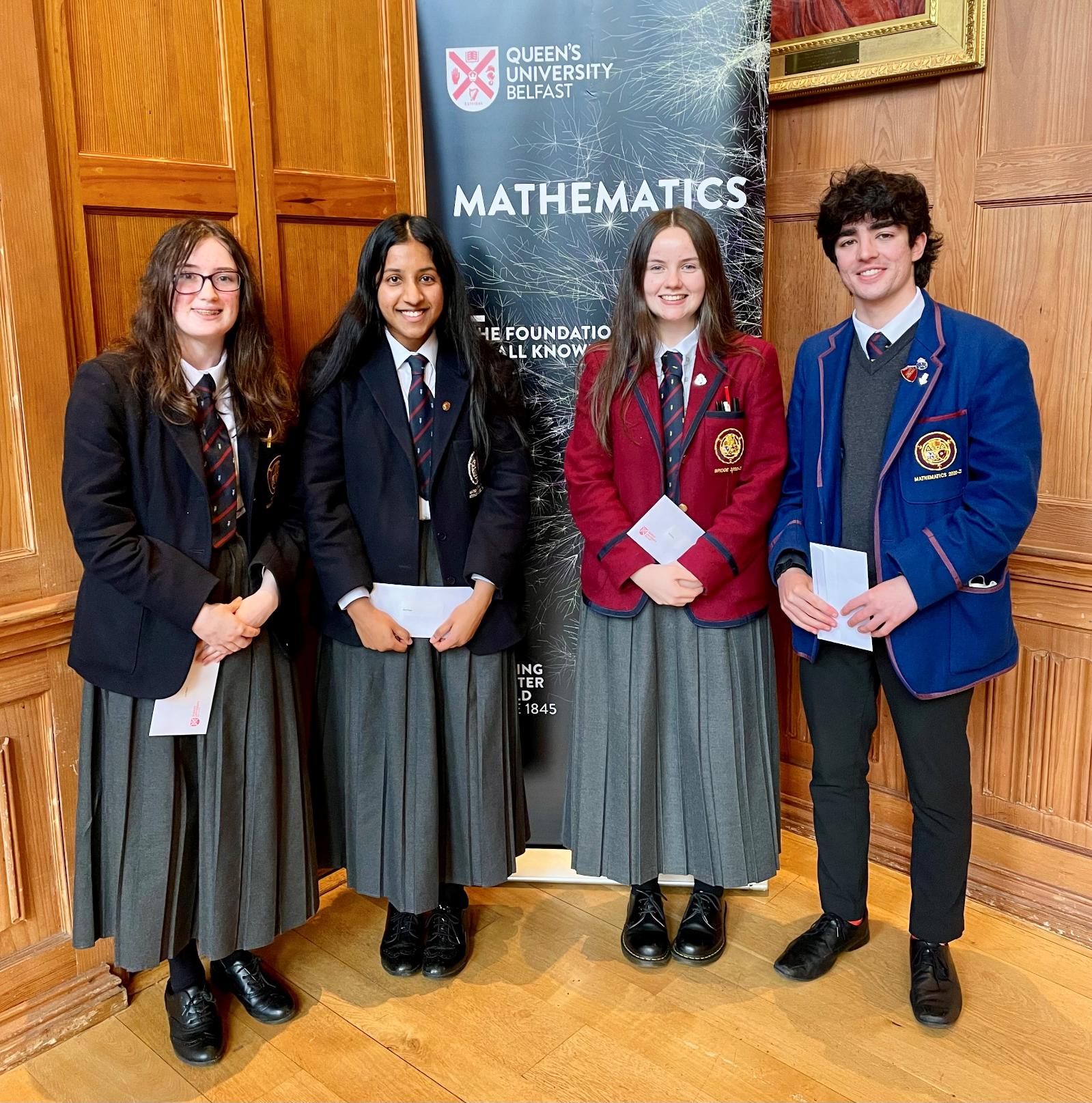 St Patrick's Academy, Dungannon (3rd place);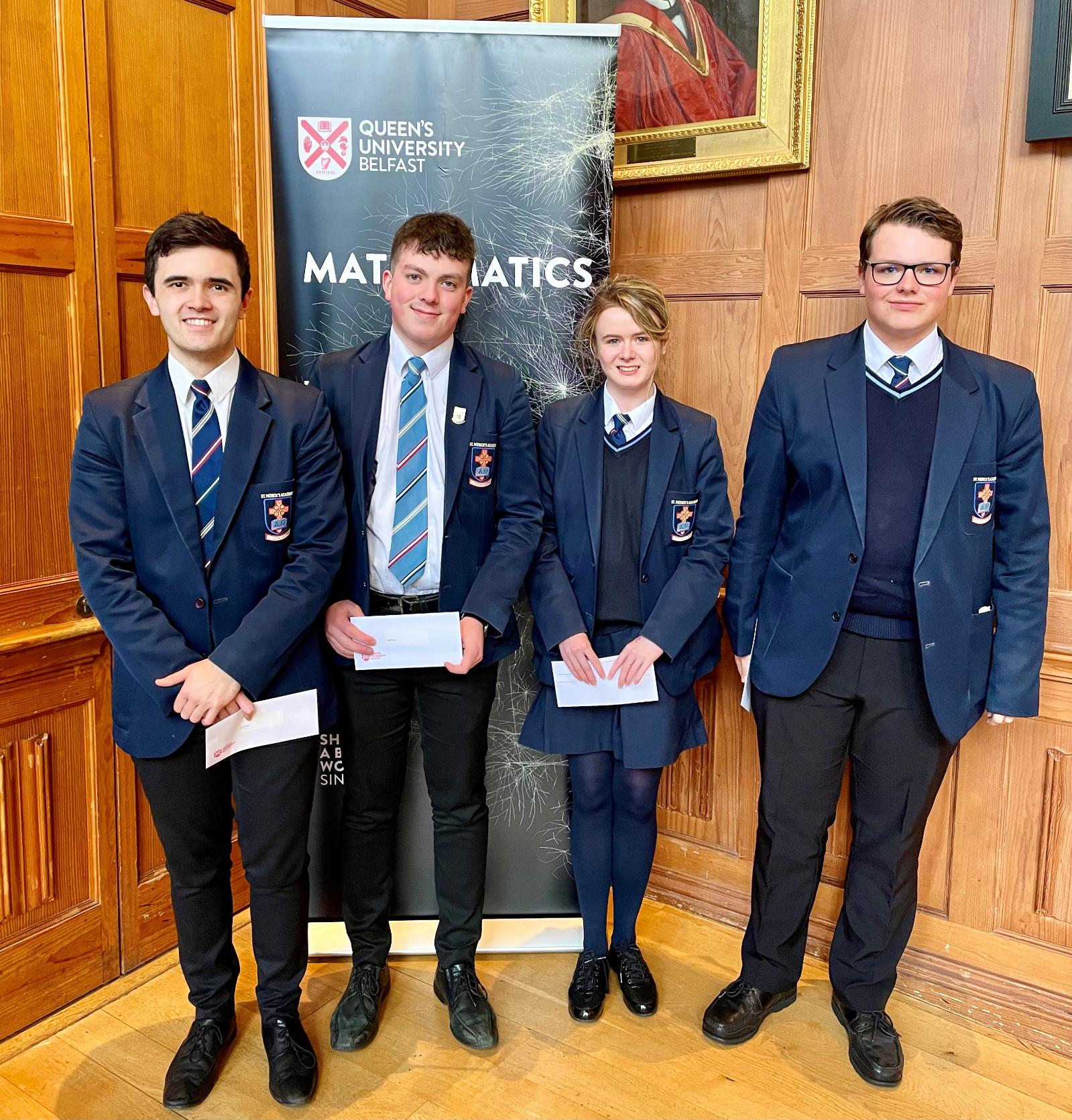 Regent House School, Newtownards, and the Wallace High School, Lisburn also received commendation for very strong performances in the first and second rounds.
After such a successful competition we cannot wait to invite schools for the next event. See you all soon!