Nominees And Winners EPS - 2020 WINNERS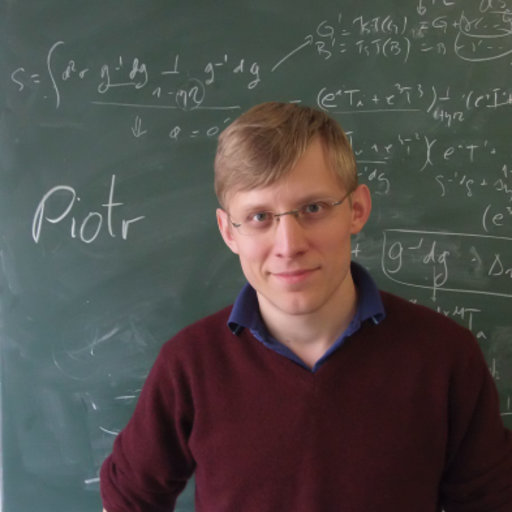 Please join us in congratulating Dr. Piotr Chudzinski, who has been awarded the 2020 EPS Postdoctoral Prize for Exceptional Support. Please, find details from this link:
https://www.qub.ac.uk/about/Leadership-and-structure/Faculties-and-Schools/Medicine-Health-and-Life-Sciences/PDC/Recognition/PDCPostdocPrizes/NomineesandwinnersEPS/
Piotr is an expert in critical phenomena, phase transitions and quantum many-body systems and works in the Atomistic Simulation Centre (ASC) with Myrta Grüning and Jorge Kohanoff, and Tchavdar Todorov on thermoelectric effects. Piotr's award recognises the contribution that he has made to the whole research environment within ASC through the co-supervision of MSci and PhD students and the creative contribution he's given to the Centre's research portfolio.
Well done Piotr!!
And well done to the other nominees from the School: you may not have won the prize, but your excellence has been fully acknowledged. In fact, let us take this opportunity to thank all the postdoctoral research assistants and fellows working within the School. They are invaluable driving forces of all our research groups and very precious members of our community. The School is grateful for their contributions, which often go beyond their duties.
All the best
Professor Mauro Paternostro, Professor Christopher Watson