'Outstanding Reviewer' awards for School researchers
CTAMOP and CPP researchers recognised for contribution to reviewing process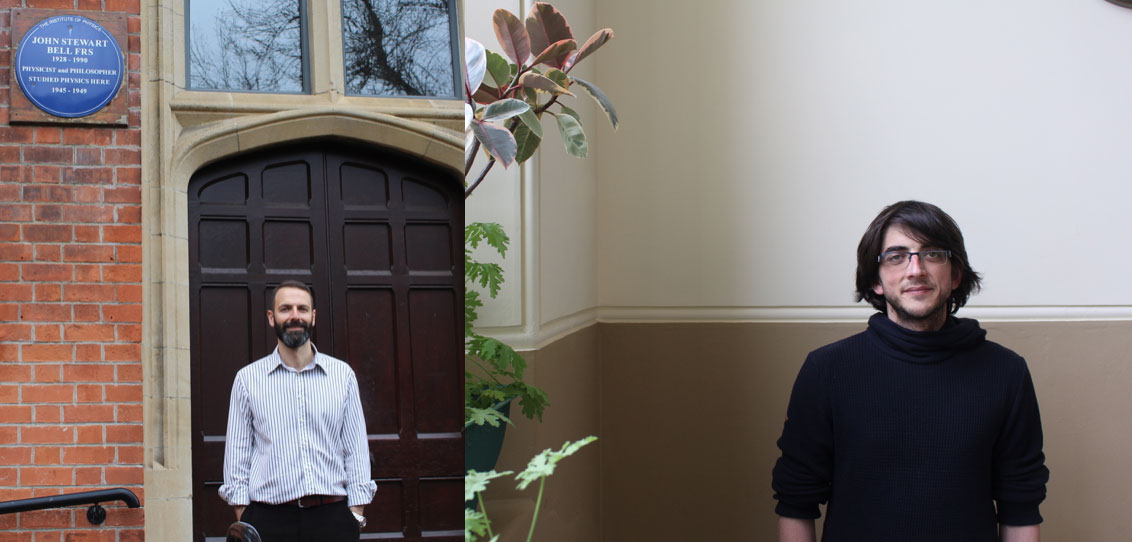 Two members of staff from the School of Mathematics and Physics have been chosen by IOP Publishing for their 'Outstanding Reviewer' awards for 2016.
Dr Gabriele De Chiara (CTAMOP) and Dr Gianluca Sarri (CPP) were recognised for the "quantity, timeliness and quality of their reviews in 2016", particularly for reviews written for the New Journal of Physics.
According to the IOP, "without the contribution and expertise of our reviewer community, it would be impossible to maintain the high standards of the journal". Dr De Chiara and Dr Sarri join a list of outstanding reviewers from across the globe in being recognized for their contribution.
Kim Eggleton, Managing Editor at IOP Publishing, said: "The aim of the awards is to recognise our very best reviewers for the previous year, as such we put a cap on the number of winners from each journal. This cap is 5 per cent, so each journal can only give the award to a maximum of 5 per cent of their active reviewers from the last year".
Dr De Chiara and Dr Sarri were among 1,400 or so winners this year, chosen from a total of 27,500. Kim Eggleton added: "We are using robust data to look at the quality, quantity and timeliness of reviews, selecting those that have provided exceptional service to the journal during the year".
This is the first year the awards have been given, and the IOP are delighted at how well they have been received so far.
For more on the awards, and to find out more about the IOP's partnership with peer-reviewing organisation Publons, follow this link.
‌